Language Academy (LA), Faculty of Social Sciences and Humanities, Universiti Teknologi Malaysia (UTM) hosted the third Virtual Language and Communication Postgraduate International Seminar (VLCPIS) 2022, in conjunction with The International Conference on Social Sciences and Humanities from 27 to 28 September 2022 with the theme 'Empowering Society through Language and Communication'. The conference was managed by Dr. Wan Farah Wani Wan Fakhruddin and Dr. Kew Si Na and closely guided by LA advisors, Dr. Nur'ain Balqis Haladin and Dr. Farhana Abu Bakar.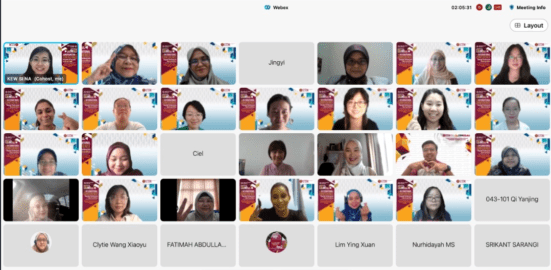 VLCPIS2022 aims to promote lifelong learning by bringing together bright minds to exchange, learn, and discuss various topics related to language and communication. It also provides a platform for sharing great ideas through intellectual discussions among researchers, academicians, and students. It also provides an opportunity to highlight recent issues and challenges that will contribute to developing the language and communication field.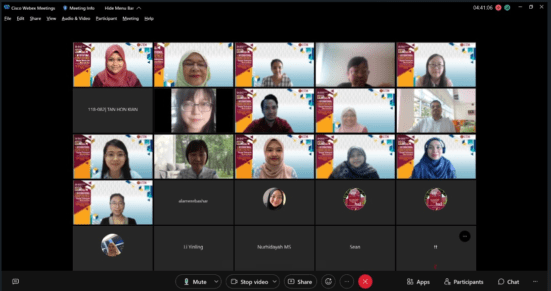 Chair of Language Academy, Associate Professor Dr. Hanita Hassan, delivered the welcoming remarks on the first day of the conference. Three keynote speakers were invited to share real-world insights on important language, communication and education issues with the conference participants. The keynote speakers were Associate Professor Dr. Rasib Mahmood from the University of Wah, Pakistan, Dr. Nor Aireen Ibrahim from UTM, and Miss Nur Alimaz MD Hasim from the KLC English Language Centre. The keynote speeches were held over the two-day conference. On the final day, the panel concluded with closing remarks from VLCPIS 2022 managers.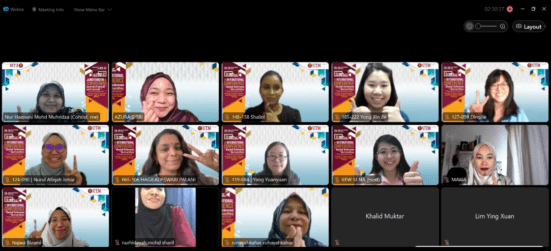 A total of 42 presenters took part in the conference, recording the highest participation in all VLCPIS editions. The extended abstracts were reviewed and published in the VLCPIS 2022 Proceedings, and full papers submitted to the conference are considered for publication in either MyCite or ERA-indexed journals.
Prepared by:
Dr. Wan Farah Wani Wan Fakhruddin & Dr. Kew Si Na