Tahniah kepada pemenang Monthly Mobile Phone Video Competition 2018 bagi bulan kedua pertandingan (Mac) iaitu Mehedi Hasan dari Fakulti Kejuruteraan Kimia dan Kejuruteraan Tenaga.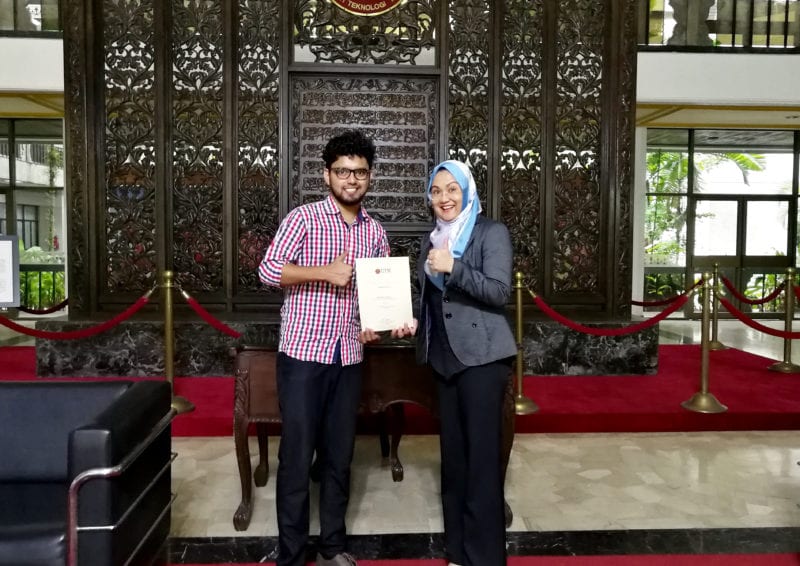 Mehedi menerima hadiah kemenangan berupa wang tunai RM500 dan sijil kemenangan daripada Pengarah Hal Ehwal Korporat UTM, Prof. Madya Dr. Zaleha Abdullah.
Mehedi menyifatkan pembangunan video ringkas berdurasi satu minit yang dihasilkan menggunakan telefon pintar bertemakan Makan Spot UTM ini sebagai satu pengalaman yang menyeronokkan.
"It was really fun to make this video. Especially talking to everyone while taking the shots. Sadly the video was only for 1 minute and I would love to shoot more colorful videos of UTM. I tried to cover as much as food shops within one minute. The places I shoot were Arked Meranti, Arked Cengal, L01, The Sino, Arked Lestari K9, M01." katanya.
Jom tonton video yang dihasilkan Mehedi Hasan :