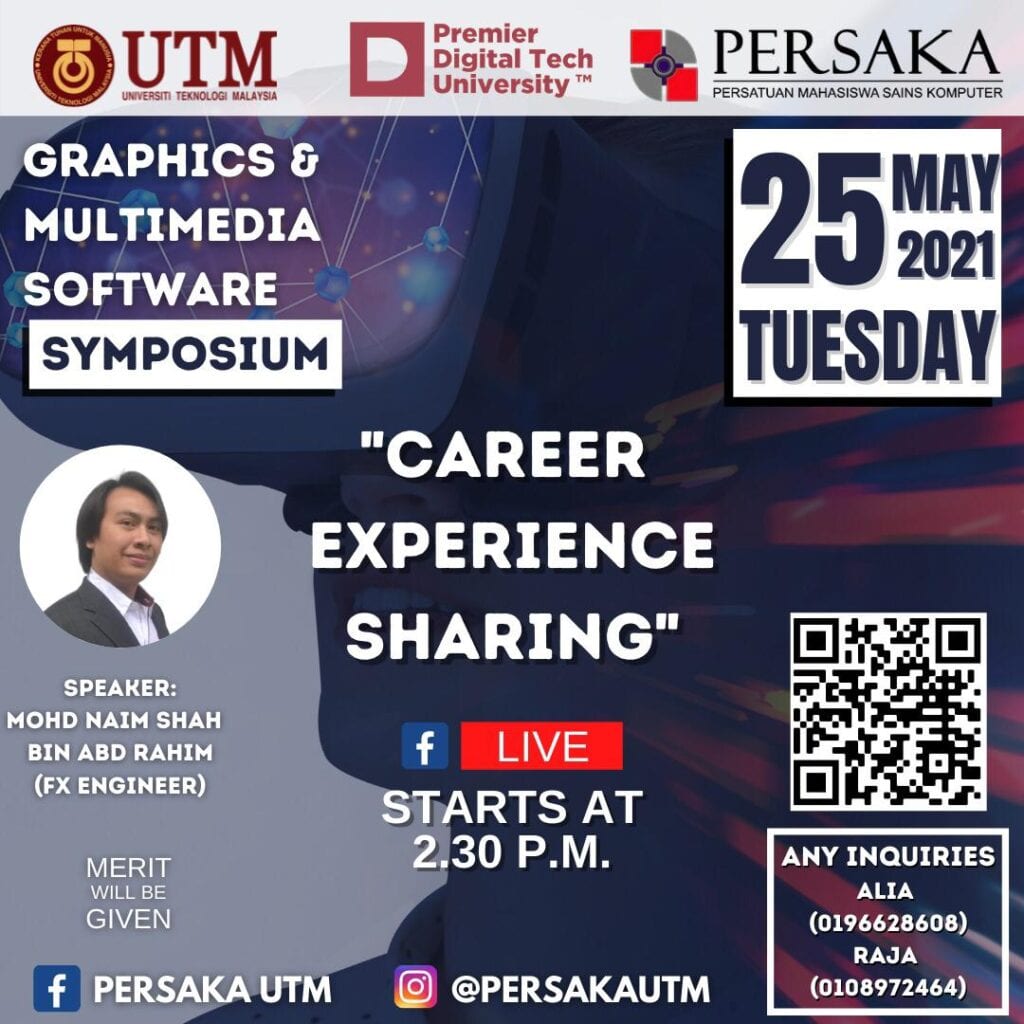 Persatuan Mahasiswa Sains Komputer (PERSAKA) Universiti Teknologi Malaysia had successfully organised the Graphics and Multimedia Software Symposium on 25th May 2021 (GMS'21). This program was conducted virtually using Facebook Live on PERSAKA's Facebook page as the platform and it was attended by 143 students from School of Computing and other faculties as well. This program was held as a way of completing the sharing session from all majors in School of Computing. We have had the Bioinformatics Symposium (BioSym'21), Software Engineering Symposium (SESYM'21), Computer Network and Security Symposium (CNASSYM'21) and Data Engineering Symposiun (DESYMP'21).

Just like all the symposiums held before, GMS'21 was aimed to be a platform for sharing session from a panel who is currently working in the Graphics and Multimedia Industry to the computing students. On behalf of the organiser, we were hoping that at least the program would be successful in terms of picturing the industry and sharing about job scope.

The panel who delivered the session was Mr. Mohd Naim Shah bin Abd Rahim. He is an alumni of Computing School students, specifically in Graphics and Multimedia majoring. Currently he is a Technical Artist at Delux Games Inc. The session was hosted by Ms. Irdeena Che Mohamad Zulkepli.
At the end of the session, a closing speech was given by Dr. Iqbal Tariq, PERSAKA Club Advisor. To sum up this program is considered to be successful in delivering the goals on giving exposures to students.