School of Civil Engineering, Faculty of Engineering, Universiti Teknologi Malaysia had successfully organized the International UTMBridge Model Competition 2019 (UTMBridge 2019). This is the 11th time the competition was held at the Dewan Sultan Iskandar, UTM. The objectives of the competition were to encourage students to use their knowledge and creativity to solve problems and expand their knowledge in practical design projects, enhance interpersonal and professional skills, encourage innovation, and foster effective relationships between students and industry.
Two levels were included which are high school and higher education institutions level. Each group consisted of five members. A total of 142 teams were selected for the final match after the initial screening. 88 teams were from institutions of higher education including international groups from Indonesia and Australia, while another 54 were selected from secondary schools throughout Malaysia.
UTMBridge 2019 kicked off on September 23, 2019 with a bridge model construction event. Each group was provided a construction kit for the construction of a scale- bridge model. The theme selected for this year was a vertical-curved bridge that required students to think more creatively in the design process. Each group also had to provide a poster and 3-minute multimedia presentation. The opening ceremony was officiated by  Prof. Dr. Durrishah Idrus, Deputy Vice Chancellor (Student Affairs ) Universiti Teknologi Malaysia.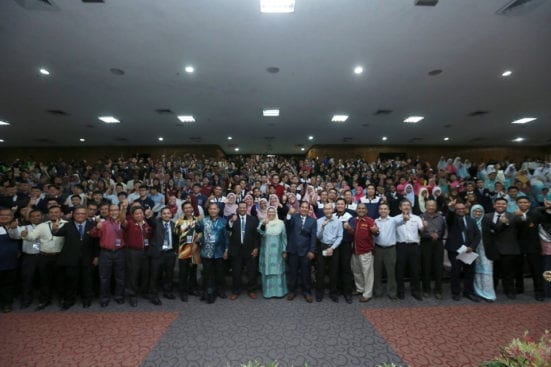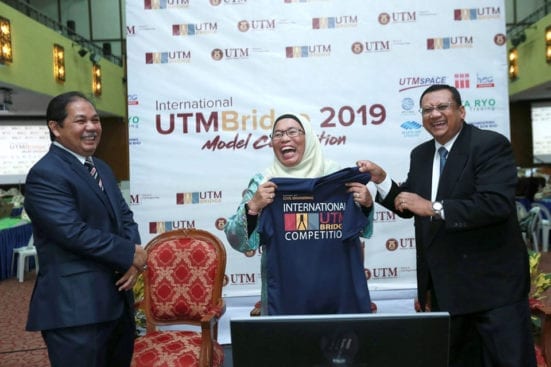 Team Argopuro from Universitas Indonesia was nominated as the overall winner for Institute of Higher Learning category. Meanwhile, team Innovus from MRSM Pengkalan Hulu was nominated as the overall winner for School category. All groups received certificate of participation and winners received cash prize as well as a certificate and a trophy.The awards and closing ceremony were officiated by YB Tuan Mohd Solihan Bin Badri, Chairman of Johor Public Works, Transport and Infrastructure Committee on 25th September 2019 at 2.30pm at the Sultan Iskandar Hall, UTM, Johor.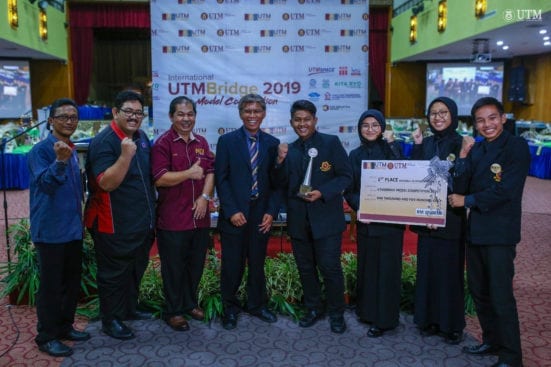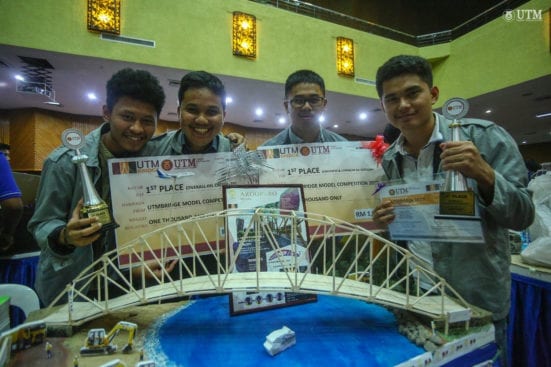 UTM is committed to become a leading global academic and research institution, excelling in science, technology and engineering. The UTMBridge 2019 competition is seen to embody the essence of UTM's corporate value of innovation by promoting ideas for new creations in bridge construction, entrepreneurship by incorporating competitive properties in the competition itself, and becoming global with the participation of national and international participants.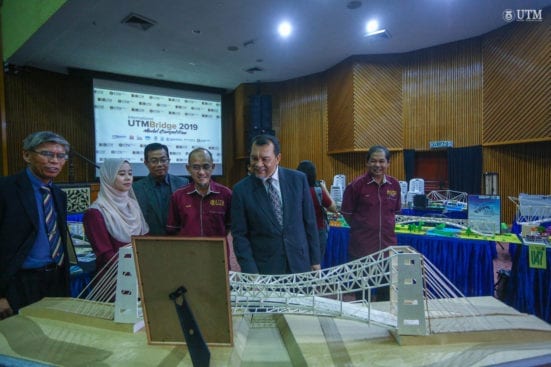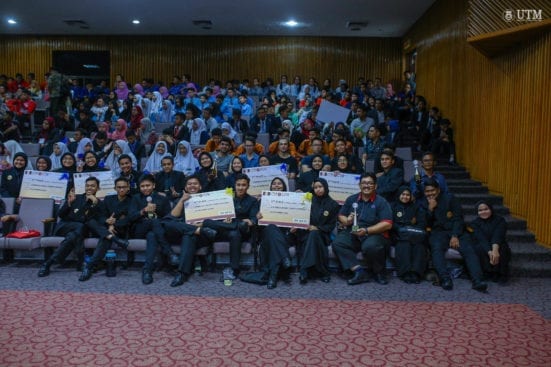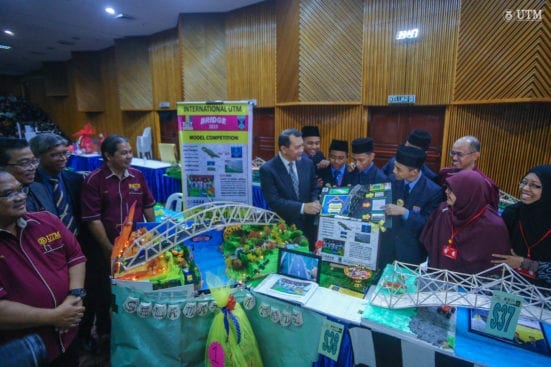 / Faculty of Civil Engineering