JOHOR BAHRU, 18 Sept. – Universiti Teknologi Malaysia (UTM) staff, students and residents in Johor Bahru campus now have a new place to refresh and rejuvenate as Nescafe @ UTM is launched at Arkib Lestari today.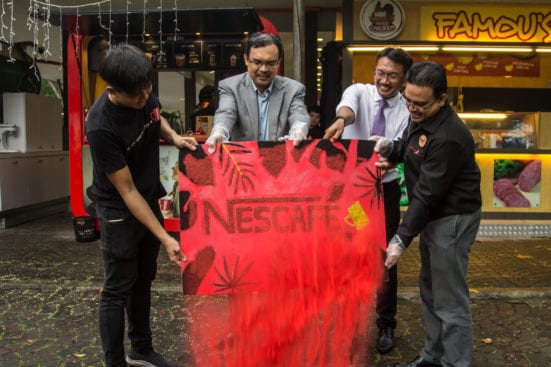 The launching of the Nescafe @ UTM also means the launching of a new drink – the MyUTM drink.
The opening ceremony was graced by the attendance of Deputy Vice Chancellor (Development), Prof. Dr. Azlan bin Abdul Rahman and the Director of UTM Centre For Student Innovation & Technology Entrepreneurship (UTM XCITE), Assoc. Prof. Dr Mohd Zaidi Abd Rozan.
"We want to make the university more vibrant, and the university needs more programs like this to spruce up the educational environment and make it more happening," said Prof. Dr Azlan.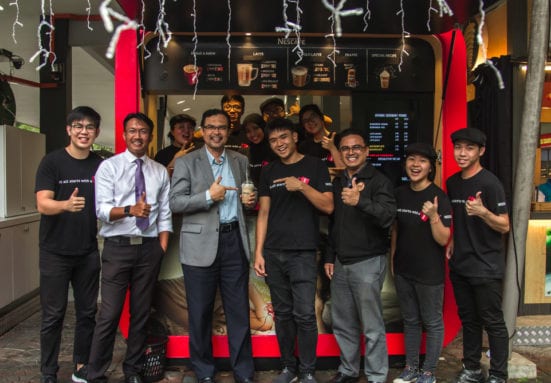 The Nescafe @ UTM is wholly run by eleven UTM students from various backgrounds, who are passionate about bringing you coffee that will leave you energised for your studies and daily life.
The Programme Director of Nescafe @ UTM and also a student from Faculty of Engineering, Bryan Chua Seck How said, he joined the programme to learn more about entrepreneurship and to bring more colours to the university.
The launching of Nescafe @ UTM is part of Nesface Youth Entrepreneurship programme, where 12 other universities are competing against UTM.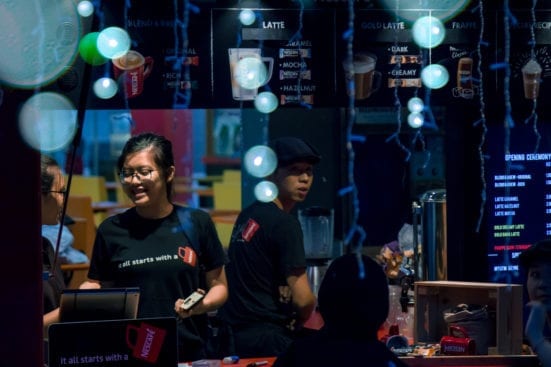 The judging criteria will be based on the sales, marketing strategies and the innovation of bringing a new drink – Signature drink that will be launched around the end of October.
Nescafe @ UTM is open on weekdays from 5 p.m. to 10 p.m.