JOHOR BARU: The 4,455 PhD students and 12,883 undergraduates of Universiti Teknologi Malaysia (UTM) will be making a huge impact on the development of Iskandar Malaysia.
A high qualification such as a PhD is a key to success when it comes to entering an industry that calls for innovation and high expertise.
A highly-skilled professional is much sought-after in the framework of a knowledge-based economy, especially in Iskandar Malaysia.
UTM vice-chancellor Prof Datuk Dr Zaini Ujang said the PhD students as well as undergraduates will play a big role in human capital development.
"The scenario will be this — there will be more residents with higher spending power in Iskandar Malaysia when a majority of the PhD students are working and earning attractive salaries."   Zaini said.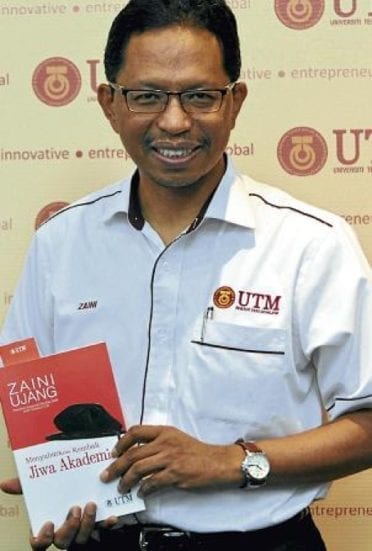 (Dr Zaini Ujang has launched his book titled Menyuburkan Kembali Jiwa Akademia (Revitalising the Soul of Higher Learning).
Source : NST, January 17, 2013