Faculty of Built Environment and Surveying (FABU), Universiti Teknologi Malaysia (UTM) in collaboration with the National Landscape Department (NLD), Johor Landscape Department (JLD), Institute of Landscape Architects Malaysia (ILAM), and Asia Cultural Landscape Association (ACLA) had successfully organised the ACLA Conference 2019 on 9th to 10th October 2019 at Fraser Place Puteri Harbour, Johor. This event was being held in conjunction with the Johor Landscape Day 2019, which was a nationwide annual celebration. This year, Johor hosted the Asian Cultural Landscape Association (ACLA) Conference by bringing the theme, 'Perception and Aesthetics of Cultural Landscape in Asia'.
This year, Johor Landscape Day celebration was celebrated differently by giving exposure and cooperation from the local and foreign universities. They represented the cross-disciplinary and inter-disciplinary studies of cultural landscapes in both governmental and non-governmental organizations.  The Conference focused on the cultural landscape, especially in Asia, that concerns with the interactions between culture, development, and environment.
On the other hand, over few years, ACLA has become an essential part of the lives of so many professors and students from various disciplines, administrators and members of the corporate and the NGO sector. To them, ACLA is more than just another conference, it's a place to stop and reflect, a place to inspire and be inspired, a place where bridges are built and a place where a joint vision of the world we want to live in is developed in the excellent academic tradition of open, intellectual discourse. Thus, ACLA 2019 Conference consistently provided discussion on sustainability and significant emerging issues in the context of conservation of biodiversity associated with cultural and scared landscapes.
The program was officiated by Yang Berhormat Mr. Tan Chen Choon, Committee Chairman for Local Government, Urban Well-being and Environment, as official representative of YAB Menteri Besar Johor, and attended by Mr. Mustafa Kamal Bin Abdullah (Director of Johor Landscape Department), YB Dato' Haji Adib Azhari Bin Daud (Mayor of Iskandar Puteri City Council), senior members from federal and state governments, Professor Dr. Kim Sung-Kyun (founder and president of ACLA), Professor LAr. Dr. Ismail Bin Said (Conference Chairman for ACLA Conference 2019), Associate Professor LAr. Dr. Sapura Mohamad (Director of Landscape Department, FABU, UTM), Professor Ir. Dr. Bakti Setiawan (Director of Graduate Program in Urban and Regional Planning, Gadjah Mada University, Indonesia), Associate Professor LAr. Dr. Nor Atiah Ismail (Vice President of ILAM), keynotes speakers, ACLA delegates, participants and committee members.
Distinguished guests and experts from local and foreign universities such as Malaysia, Indonesia, Korea, Singapore, India, Thailand, China, Japan, Philippine, and Italy attended this two days conference. A total of 34 research papers were presented by 3 keynote speakers and 31 speakers in front of 215 participants in six sessions and mediated by members from Greenovation Research Group, FABU, UTM.
A full-day technical excursion was conducted on the second day at four cultural landscape significant areas of Johor covering National Parks of Johor (Tanjung Piai National Park and Pulau Kukup National Park), Heritage Trail of Johor Bahru (Coronation Avenue and Kota Iskandar), Local Cultural Industries of Johor (Kampung Parit Tengah, Batu Pahat) and Indigenous Village of Johor (Kampung Sungai Peroh, Kluang).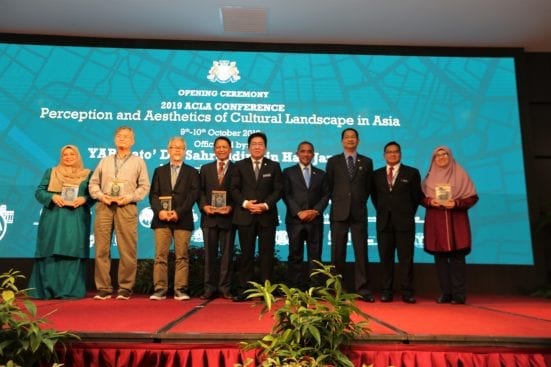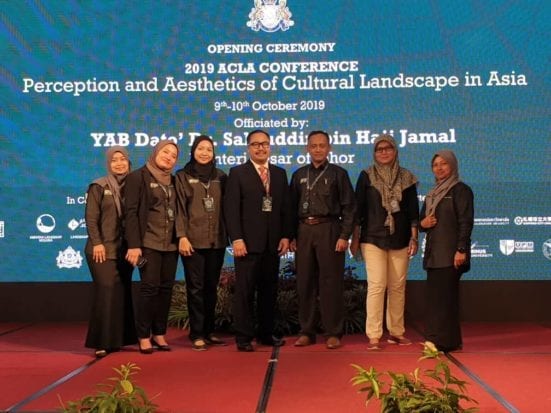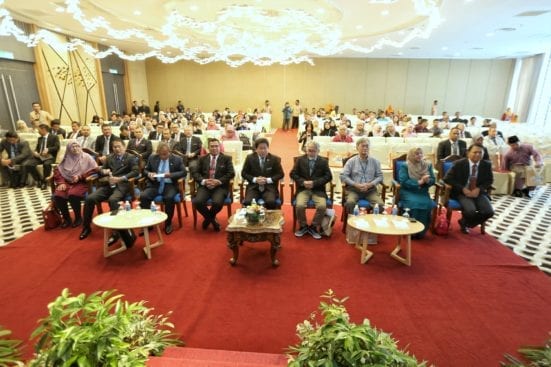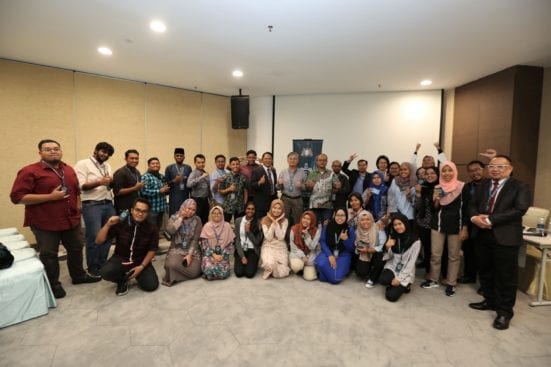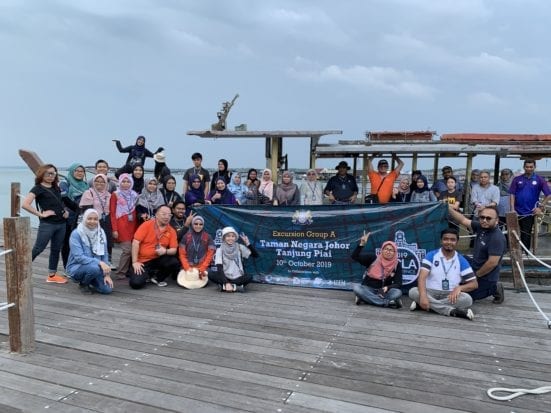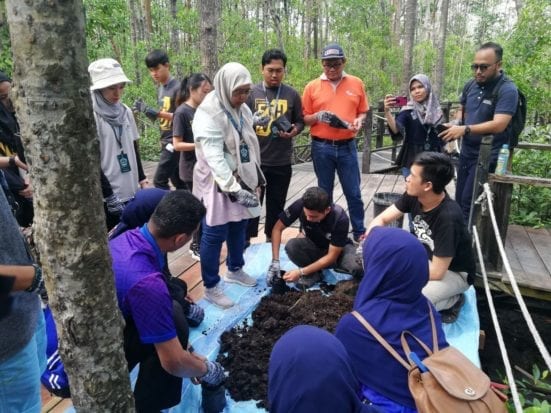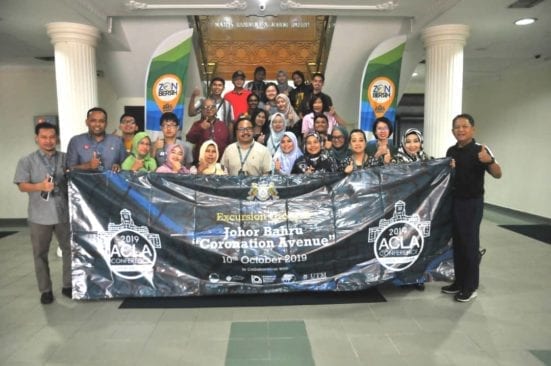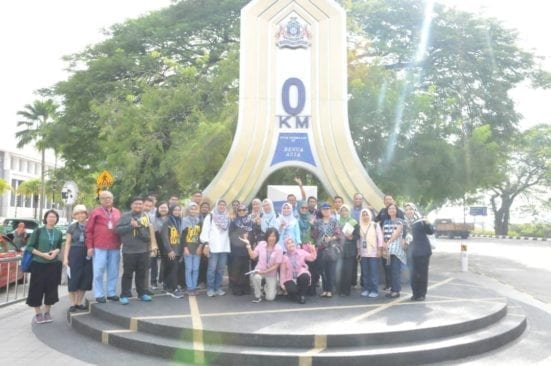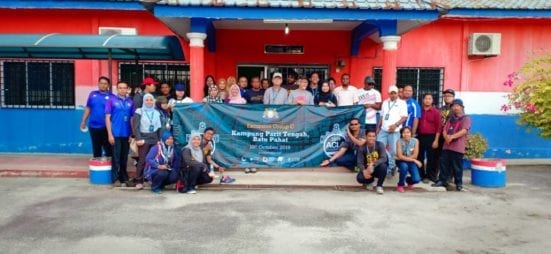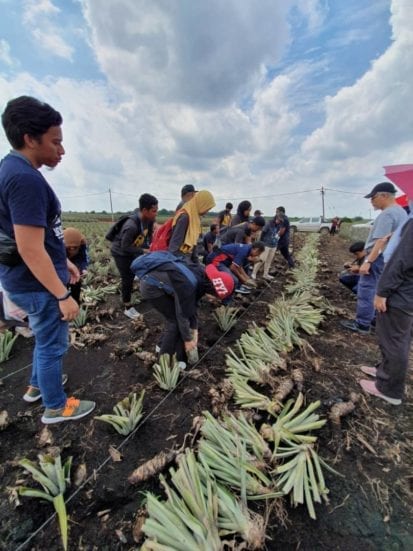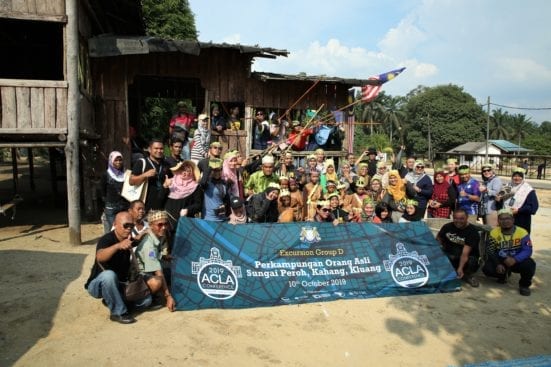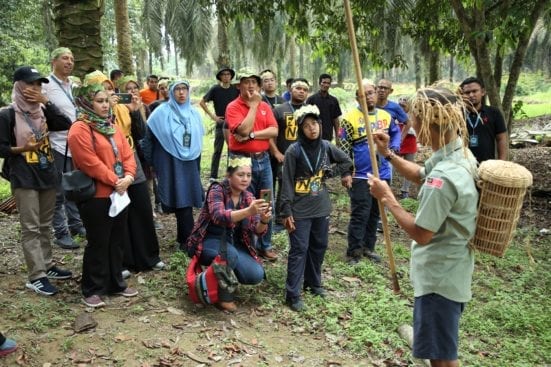 Photo credit to Members of ILAM Southern Chapters.