Port Dickson, 18 May 2022– The SATREPS-OTEC Project Team led by Ts. Dr. Sathiabama T. Thirugnana, Director of UTM-OTEC visited International Institute of Aquaculture and Aquatic Sciences (I-AQUAS) Universiti Putra Malaysia (UPM) to welcome two engineers from Higuchi Corporation Japan, Mr. Tsuyoshi Ogawauchi (Mechanical Engineer) and Mr. Tsutomu Shinmichi (Electrical Engineer), as well as Dr. Takeshi Yasunaga from the Institute of Ocean Energy, Saga University (IOES).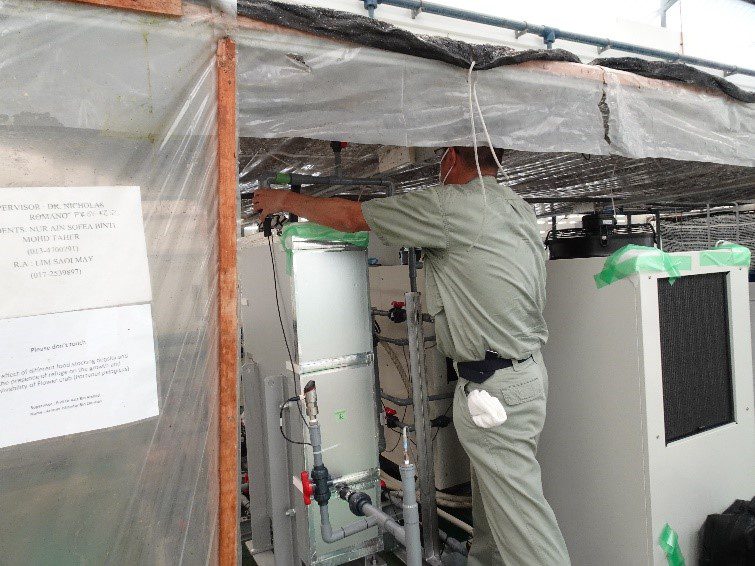 The work started with on-site discussion and installation planning for the heat exchanger biofouling test unit, which was received earlier on 21 April 2022 (https://news.utm.my/2022/04/satreps-otec-project-update-the-arrival-of-heat-exchanger-bio-fouling-test-unit-from-japan-to-i-aquas-upm/).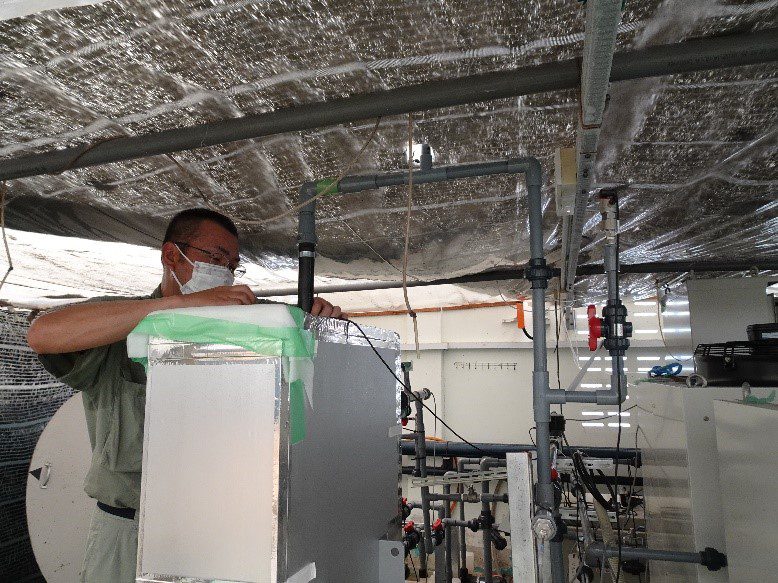 Following that, Dr. Takeshi Yasunaga briefly explained about the operation and function of the heat exchanger to the team. The engineers from Japan are experienced and able to propose appropriate installation plan and begun their work promptly. During the discussion, several challenges were identified and possible solutions were proposed.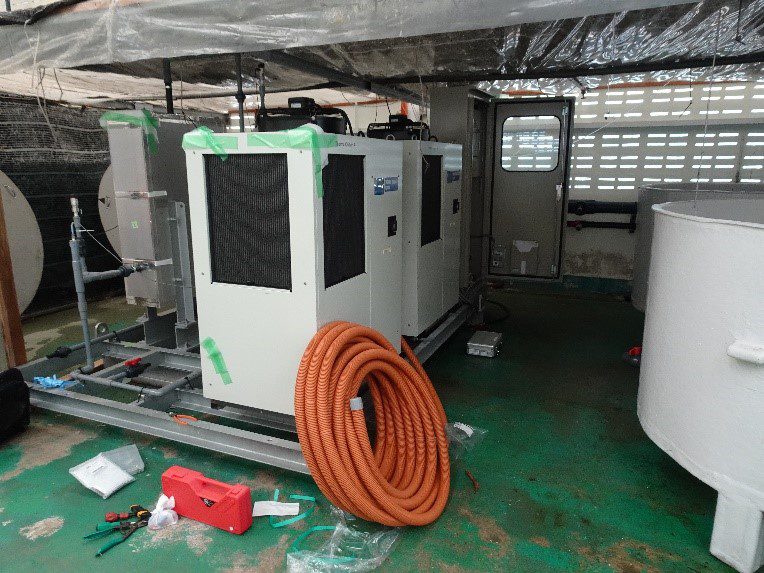 The installation work consists of two parts which are (1) the mechanical-piping work for the supply of seawater including tap water in and out of the system and (2) the electrical work for the supply of electricity to the system. It is expected to be completed within three days of installation work and followed by 2 days of test run of the heat exchanger.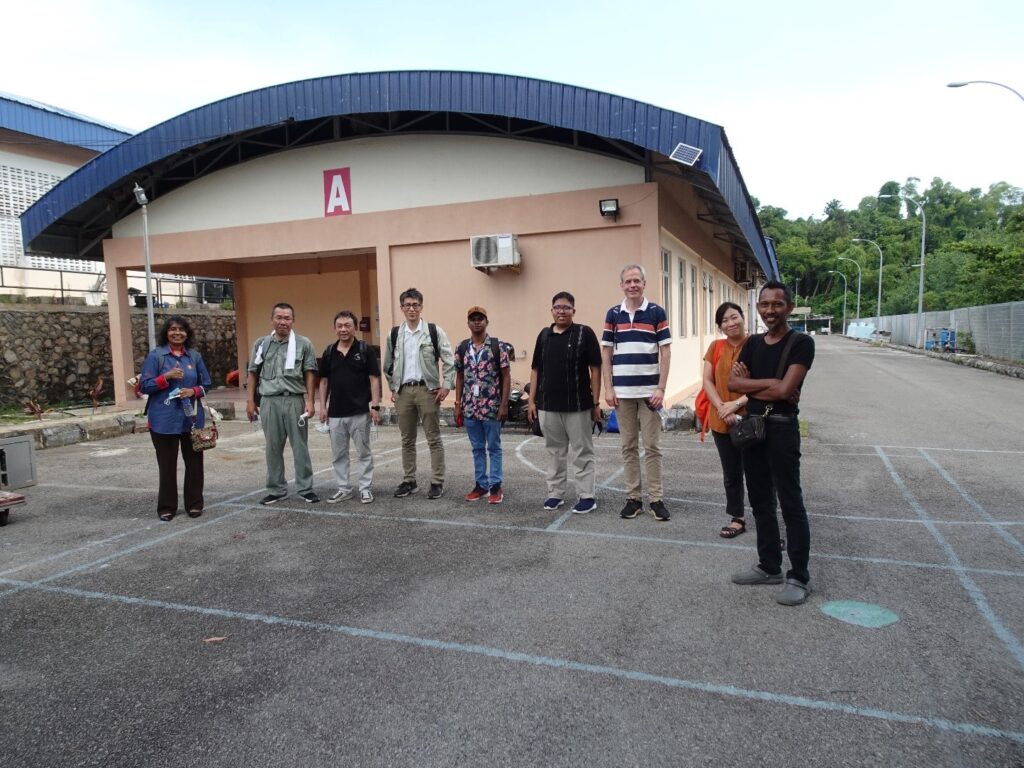 Prepared by: Hariharan Jai Karthikeyan
Edited by: Muhammad Syahir Mansor, Abdul Shukur Mohamad & Ts. Dr. Sathiabama T. Thirugnana