On 21st April 2022, a visit to the International Institute of Aquaculture and Aquatic Sciences (I-AQUAS), Universiti Putra Malaysia (UPM), by Universiti Teknologi Malaysia Ocean Thermal Energy Centre (UTM OTEC) team, led by the Director of UTM OTEC, Ts. Dr. Sathiabama T. Thirugnana, was held to witness the arrival of a heat exchanger bio-fouling test unit from Institute of Ocean Energy Saga University (IOES), Japan.
This delivery of the test unit is part of Science and Technology Research Partnership for Sustainable Development (SATREPS) OTEC project led by UTM OTEC team. There were two 10-ton lorry used to deliver the heat exchanger unit from Port Klang and arrived at I-AQUAS around 1 p.m. local time.
The heat exchanger biofouling test unit will be used to supply cold seawater as a replacement for cold, deep seawater supply to SATREPS OTEC spin-off projects related to aquaculture.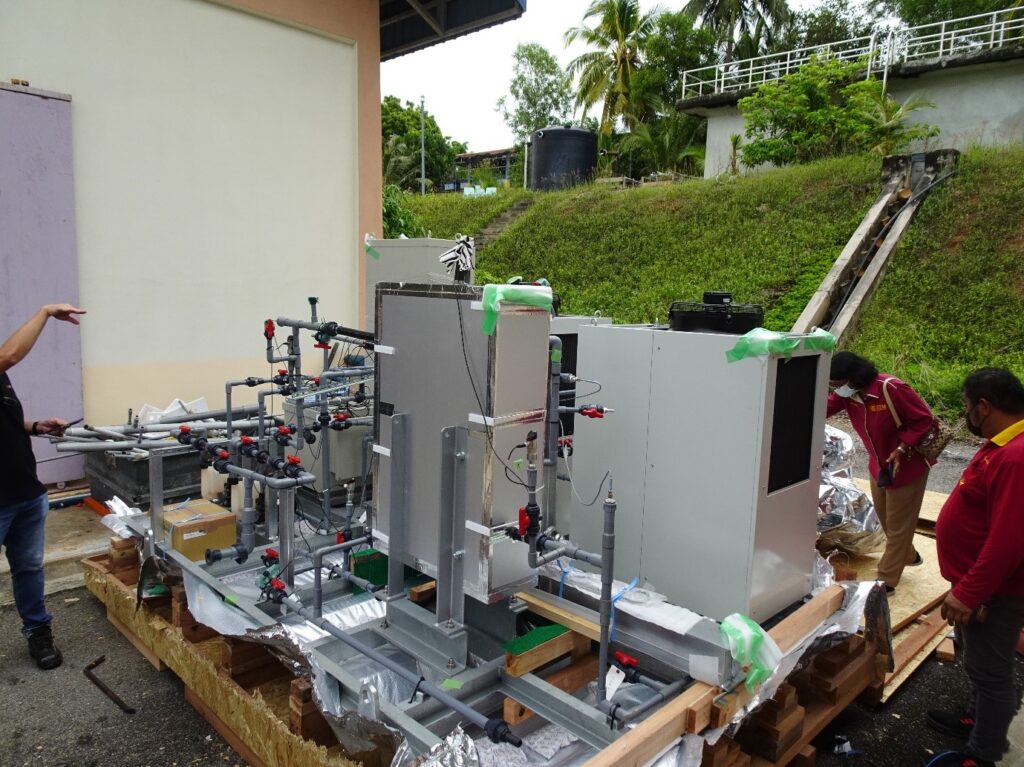 Besides that, the test unit will be used in research studies for experimentation on heat exchanger bio-fouling rate. The test unit will be set-up and installed by a technical team from Japan in May, 2022.
The arrival of the test unit was also witnessed by I-AQUAS representative, Dr. Nur Leena and her team. The unloading process was completed around 4 p.m. after all parts were placed at their designated location in I-AQUAS hatchery.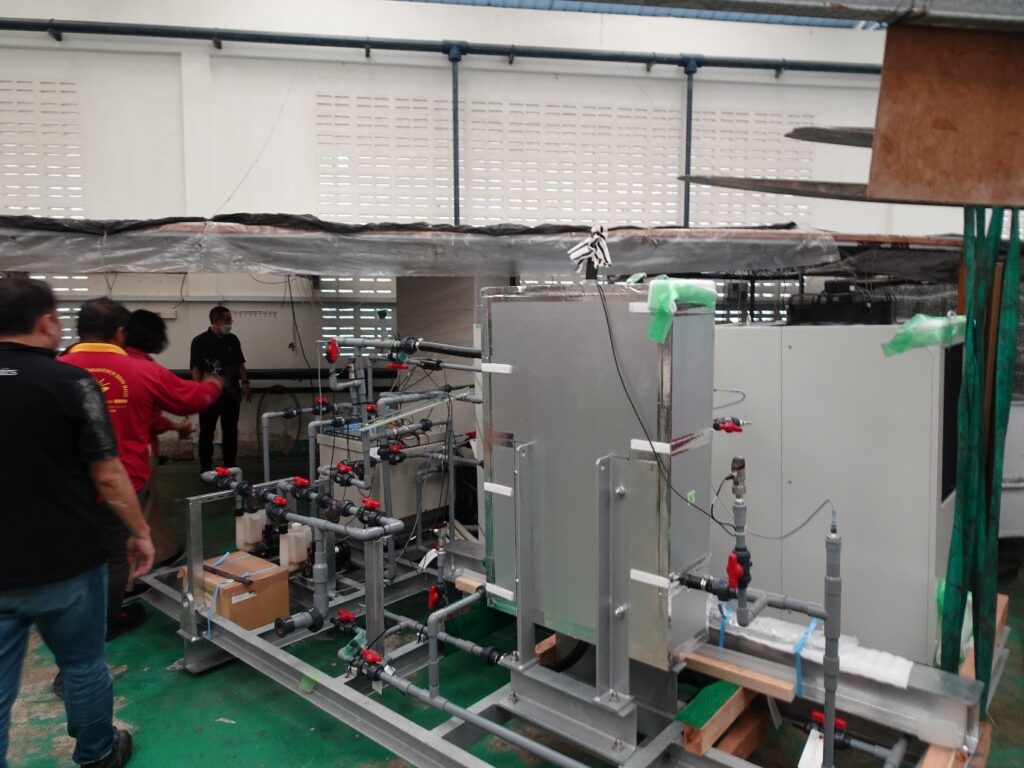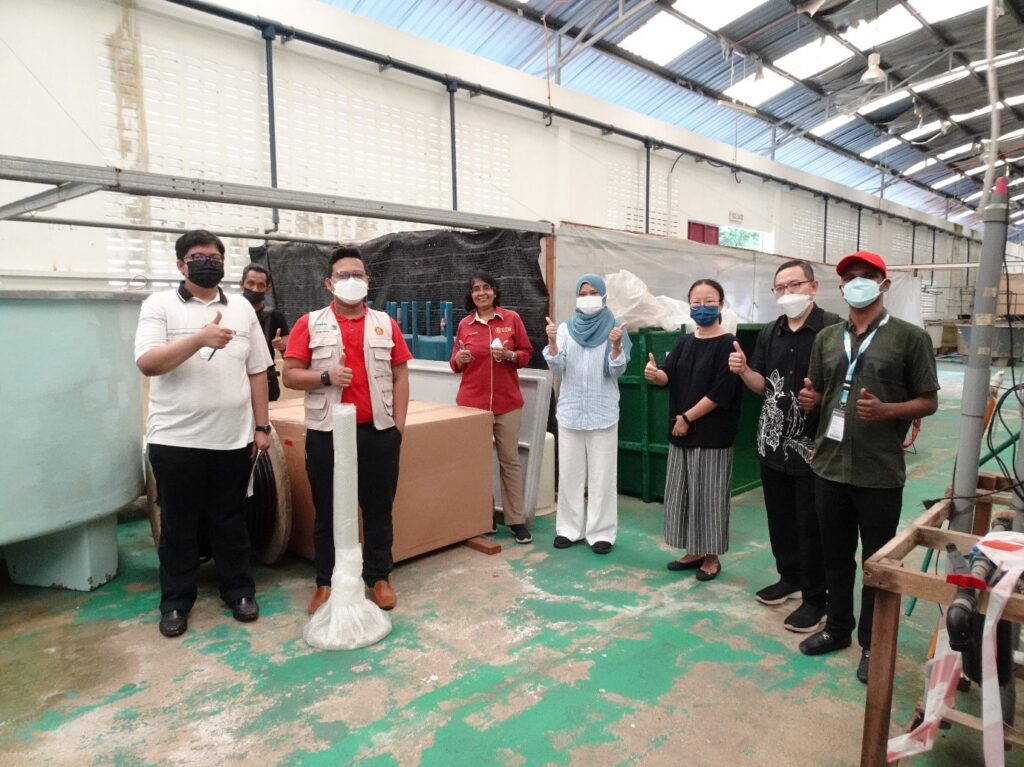 Prepared by Muhammad Syahir bin Mansor
Edited by Abdul Shukur Mohamad & Hariharan Jai Kathikeyan