Seven undergraduate students from School of Education, Faculty of Social Sciences and Humanities are in Purwokerto, Indonesia to participate in International Sit-In Teaching Practice Program. This program is initiated by School of Education, FSSH, UTM and Faculty of Education, Universitas Muhammadiyah Purwokerto (UMP), Indonesia. This program gives an opportunity for future teachers to obtain international teaching and learning exposure and also to expose them with Indonesian education system. The trainee teachers will spend about 28 days at three different secondary schools in Purwokerto.
On the first day of the program, the students attended a welcoming ceremony which was held at UMP.  Delegations from UTM was led by Assoc Prof Dr Mahani Mokhtar, Director Educational Foundation and Social Science, School of Education, FSSH and a senior lecturer Dr Najua Syuhada Ahmad Alhassora. The ceremony started with a speech by Dean, Faculty of Education, UMP, Drs. Pudiyono, M. Hum. He hoped that this program will benefit both the trainee teachers and also the students in the selected schools. Similarly, in her speech, Assoc Prof Dr Mahani hoped that the skills and experiences gained throughout the program will help to develop the students' academic and personal skills.  After the welcoming ceremony, Assoc Prof Dr Mahani Mokhtar and Dr Najua Syuhada Ahmad Alhassora were invited to give public lectures to UMP lecturers and undergraduate students. The lectures provided opportunities for UTM academiciansto  share knowledge, exchange ideas and promote collaboration between these two universities.
On the second day in Purwokerto, UTM lecturers and students went to the three secondary schools accompanied by lecturers from UMP.  The seven students were placed in SMA Negeri 3 Purwokerto, SMA Muhammadiyah 1 Purwokerto and SMP Muhammadiyah 1 Purwokerto. It is hoped that the Sit-In Teaching Practice Program at Purwokerto will be a success and can be a platform for more collaboration activities between UTM and UMP.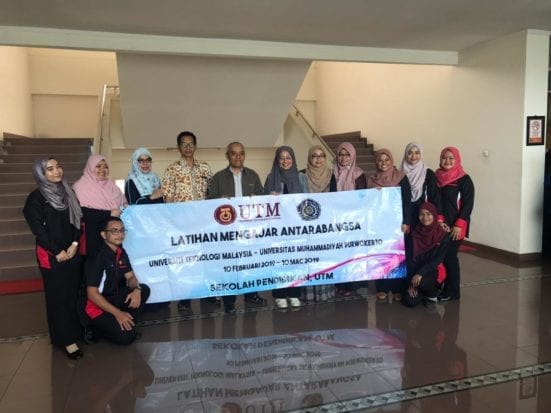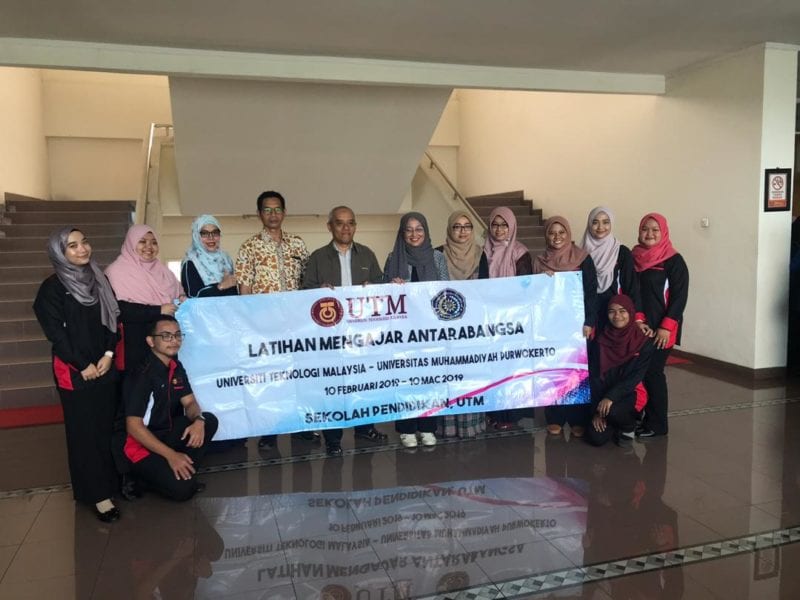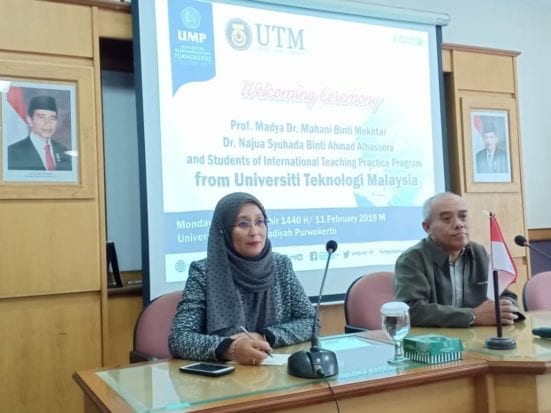 Welcoming Ceremony at Faculty of Education, Universitas Muhammadiyah Purwokerto, Indonesia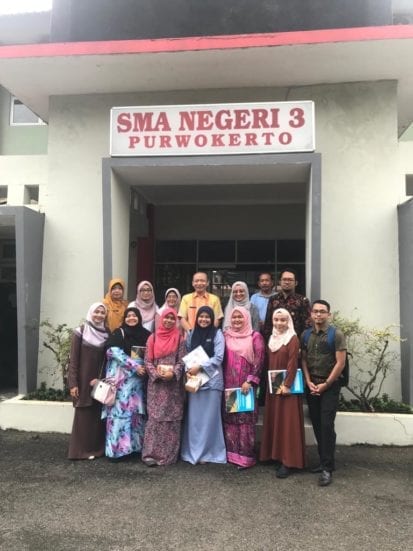 SMA Negeri 3 Purwokerto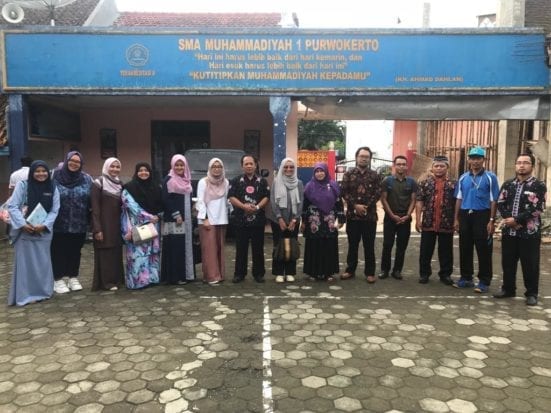 SMA Muhammadiyah 1 Purwokerto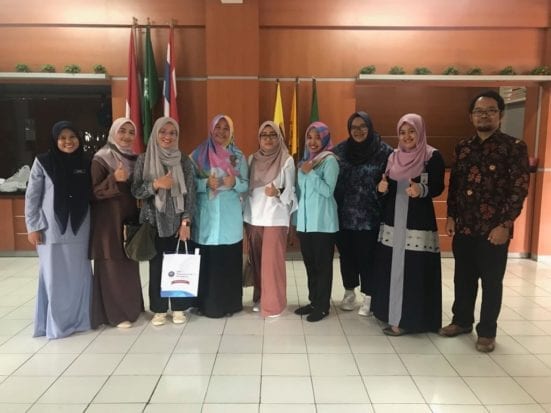 SMP Muhammadiyah 1 Purwokerto