JOHOR BAHRU, 25 September 2018 – Two Universiti Teknologi Malaysia (UTM) research and development teams were selected to receive two prestigious awards of the New Academia Learning Innovation for Education 4.0 or NALI 2018.
The two awards were the University-Industry Teaching and Learning Network and NALI awards.
The winner for the University-Industry Teaching and Learning Network Award was the project entitled Monsoonsim Business Simulation : Enhancing Learning Through Gamification or MonsoonSIM.
MoonsoonSIM developing team members were Dr. Mohamad Shah Kassim, Mr Shafudin Mohd. Yatim, Prof. Dr. Zainab Khalifah, Dr. Zulkifli Khair and Mr. Alex Ong.
Team leader, Dr. Mohamad Shah Kassim said MoonsoonSIM simulation is an experiential learning platform for business studies and enterprise resource management (ERP).
"It is an education platform which was developed by Monsoon Academy covering hundreds of business concepts ready to be discovered by learners through immersive and competitive simulations," said Dr. Mohamad Shah Kassim.
Meanwhile the winner of NALI awards was the Mobile Based Numeracy Learning Applications (RMATHs) developed by Prof. Dr. Zaidatun Tasir, Mrs Rozita Abdul Jalil and Dr. Shaharuddin Md. Salleh.
Elaborating about the project, Dr. Shaharuddin Md. Salleh said that RMATHs project is an educational tool that consists of five mobile apps with different learning objectives and outcomes.
"RMATHs was created for learning disability (LD) students in primary schools in Malaysia specifically for students in Special Education Integration Programme (SEIP) classes," said Dr. Shaharuddin.
Both awards were given at Dewan Sultan Iskandar Hall at the opening session of NALI 2019 by the Director of Academic Development Management Division, Ministry of Education Malaysia, Assoc. Prof. Dr. Wan Zuhainis Saad representing the Director General of Ministry of Education, Datin Paduka Ir. Dr. Siti Hamisah Tapsir.
Also attending the ceremony were Director of UTM Academic Leadership (UTMLead), Prof. Dato' Dr. Ahmad Nazri Muhammad Ludin, Chair of New Academia Learning Innovation (NALI) 2018 Assoc. Prof. Ir. Dr. Hayati Abdullah  and Co-Chair of NALI 2018, Prof. Dr. Muhammad Sukri Saud.
NALI 2018 is a two-day competition and exhibition programme of Teaching and Learning innovation which was jointly organized by the UTMLead, Asia Technological University Network (ATU-Net) and the School of Education, Faculty of Social Sciences and Humanities of UTM.
This two-day programme showcased the innovative, transformative and immersive practice, research and products in Teaching and Learning amongst academicians and students in line with the national agenda of Higher Education 4.0 and the promotion of Science, Technology, Engineering and Mathematics (STEM) education.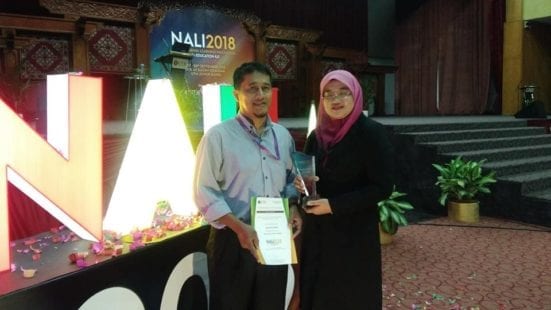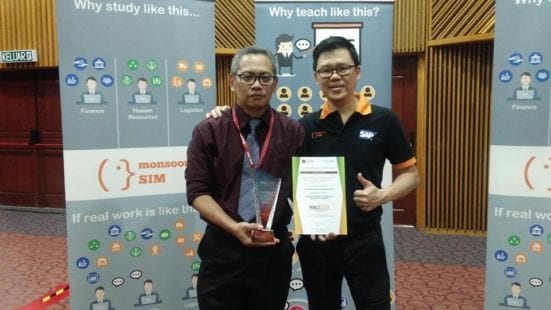 / Section of Corporate Affairs