KUALA LUMPUR, 11 July 2018- A Universiti Teknologi Malaysia (UTM) alumnus, Yong Bang Xiang (B.Eng. Electrical-Electronic Engineering) has been awarded the most prestigious scholarship in Malaysia, the Yang di-Pertuan Agong Scholarship to pursue his Doctoral programme in Engineering (Manufacturing) at the University of Cambridge.
Duli Yang Maha Mulia Seri Paduka Baginda Yang di-Pertuan Agong XV, Sultan Muhammad V had officially bestowed the award  to Yong at Istana Negara, Kuala Lumpur.
Yong Bang Xiang followed the footsteps of his former mentor in UTM, Dr Yeong Che Fai, who was also the recipient of the UTM Chancellor's Award in 2017 and worked as a researcher at the University of Cambridge upon graduation.
"During his undergraduate studies in UTM, Yong actively participated in innovation competitions where he won various awards both at international and national levels.
In addition, he took the initiative to undertake an internship at Intel during his first year of study and another internship program at the University of Cambridge in his third year.
He was also a member of my research group where he received mentorship and valuable experience in innovation, entrepreneurship and leadership," said Dr Yeong.
Yong's research field will be in Industry 4.0 at the University of Cambridge, which he strongly believes that it is inevitably going to be the future trend of technology and economic growth.
"Specifically, his research topic is to develop an agent-based metrological framework for industrial Internet of Things (IoT)".
"He hopes that his research to be conducted at the world's top university can give significant impact on Malaysia's industry and community in embracing Industry 4.0," added Dr Yeong.
He is also thankful to UTM Senior Lecturer, Ir. Dr Michael Tan Loong Peng, an alumni of University of Cambridge, UK, for being his inspiration to seek admission in the University of Cambridge as he often shared many stories and experiences in the world's top university during his lectures.
With this prestigious scholarship, Yong Bang Xiang hopes to contribute back to Malaysia upon completion of his PhD.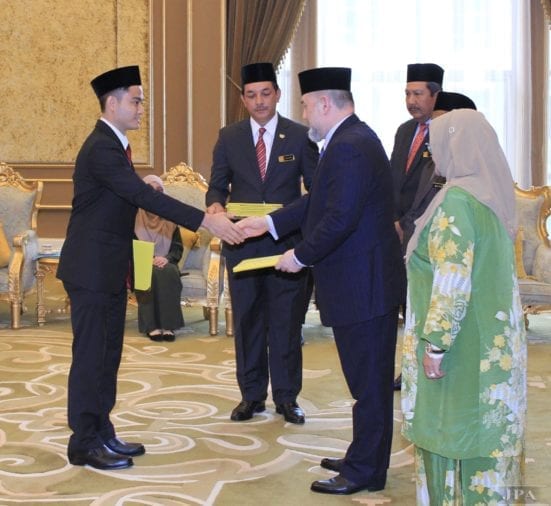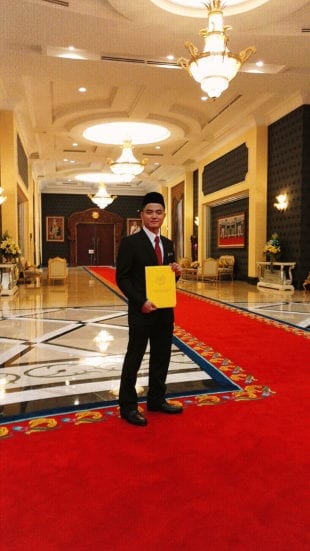 / Faculty of Electrical Engineering