JOHOR BAHRU, 16 March 2016 – Mathematical Sciences is constantly evolving and relevant to the current situation. In fact,  the supremacy of a civilization depends on the ability of people to acquire knowledge about science and mathematics.
Prof. Dr. Shaharuddin Salleh in an interview session after giving a lecture at the Department of Mathematical Sciences, Faculty of Science, said that mathematical formulas can be used to solve problems in many aspects of modern life.
Prof. Shaharuddin gave an example of how knowledge of mathematics is used extensively in Europe and Japan in high-speed railway schedules.
"In Japan, for example, people rely extensively on high speed trains as the trains always arrive on time. This is the best example if we use mathematical expertise in our daily lives, "he said.
He believes that the Mathematics subject should not be limited to inside the classrooms and not be too academic, as this practice can limit the potential of graduates in the field.
"Mathematics graduates should be employed in the industrial sector in order to develop more expertise".
"If engineers contribute to the technical aspects and mechanisms, mathematicians should also contribute to the formulas for calculating the required use of  an organization," he said.
Prof. Shaharuddin was delivering a lecture organized by the Department of Mathematical Sciences entitled Industrial Problem: Linking Mathematics to Requirements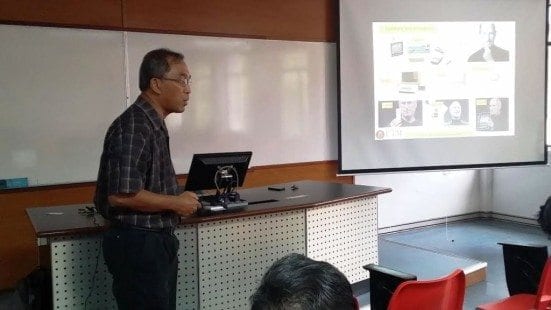 the