CYBERJAYA, 10th August – In a strategic move aimed at fortifying cybersecurity efforts, a delegation from Universiti Teknologi Malaysia (UTM) embarked on a significant visit to engage with the distinguished Adjunct Professor at CyberSecurity Malaysia (CSM).
The pivotal meeting, which unfolded on the 10th of August, 2023, bore witness to stimulating discussions and the exploration of prospective partnerships between UTM and CSM within the critical domain of cybersecurity.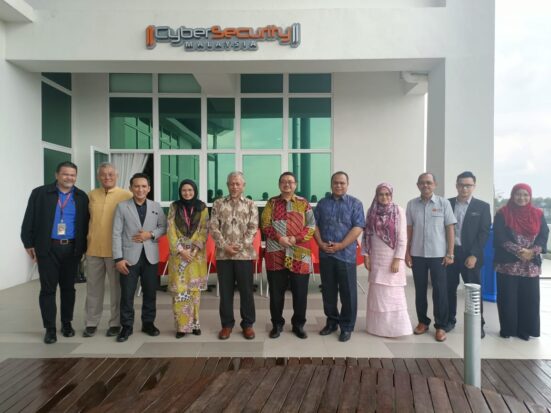 Led by Assoc Prof Ts Dr Mohd Naz'ri Mahrin, the Dean of Razak Faculty of Technology and Informatics at UTM, the delegation was warmly greeted by the highly regarded FTIR Adjunct Professor at CSM, Dato' Ts. Dr. Haji Amirudin Abdul Wahab.
Notably, Dr. Amirudin also serves as the Chief Executive Officer (CEO) of CyberSecurity Malaysia and is renowned for his outstanding contributions to the fields of cybersecurity and digital defence strategies.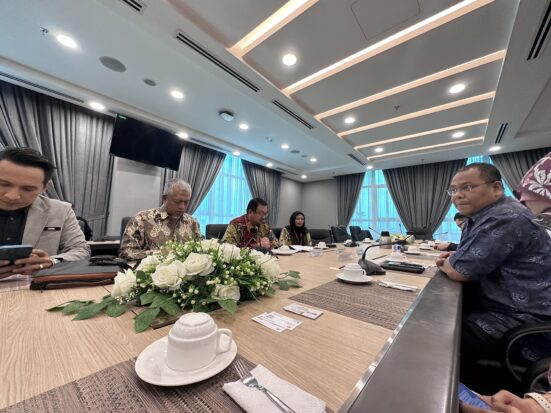 The discourse during the visit was rich in insights and perspectives concerning the most recent advancements and challenges pervasive in the landscape of cybersecurity.
The rendezvous laid the foundation for collaborative research endeavours, the sharing of knowledge-rich initiatives, and the potential orchestration of joint workshops.
Crystallizing the intent of both UTM and CSM, this visit underscored their mutual commitment to fostering a culture of knowledge exchange and innovation.
The two entities stand united in their mission to make meaningful strides in enhancing digital security both within Malaysia and beyond. This strategic partnership is set to unlock new dimensions in the ever-evolving cybersecurity arena.
🔍 CSM's Vision and Mission in Cybersecurity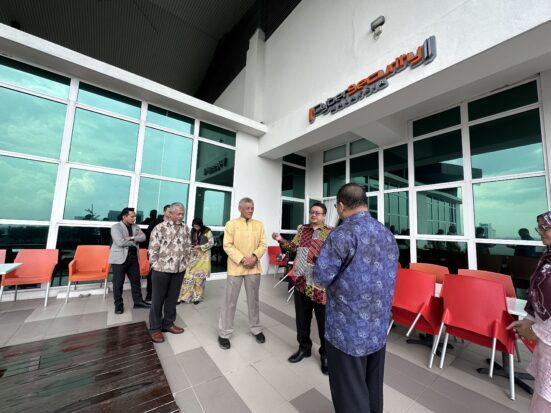 CSM envisions itself as a world-class cybersecurity specialist agency, with a mission to spearhead the development of a safer and more resilient cyber ecosystem.
Their roadmap includes enhancing national security, bolstering economic prosperity, and promoting social harmony through the provision of impactful services, pioneering cyber knowledge, and nurturing a pool of cyber talents and experts.
✨ FTIR's Journey of Excellence and Innovation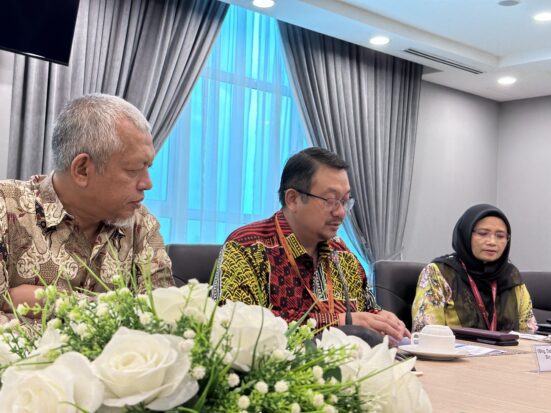 The Razak Faculty of Technology and Informatics (FTIR), a product of the merger between three distinguished entities, has forged strong connections with a myriad of industries and organizations globally.
With a focus on community-linked and industry-driven initiatives, FTIR has consistently injected practical insights into its academic programs, setting itself apart as a leader in both academia and research.
Boasting a highly qualified team of academics, over 90% of whom hold PhDs, and are supported by dedicated staff, RFTI aims to remain at the forefront of technological advancements and academic distinction.
As UTM and CSM continue their journey of collaboration, the future seems promising for a more secure digital landscape. The exchange of ideas, expertise, and the mutual pursuit of innovation stands poised to redefine the contours of cybersecurity not just in Malaysia but on a global scale.
#UTM #CSM #CybersecurityCollaboration #KnowledgeExchange #DigitalDefense