JOHOR BAHRU, 6 May 2023- Jawatankuasa Kolej Mahasiswa Kolej Tun Razak (JKM KTR) organized a Car Boot Sales program in parking space of K01, Kolej Tun Razak from 9:00 am until 5:00 pm. 
A total of 19 UTM students registered as sellers two weeks before event day. To secure a parking spot for selling, a registration fee of RM 5 and a deposit of RM 20 are required before the event. The program's primary objective is to sell items using car bonnets as the selling platform.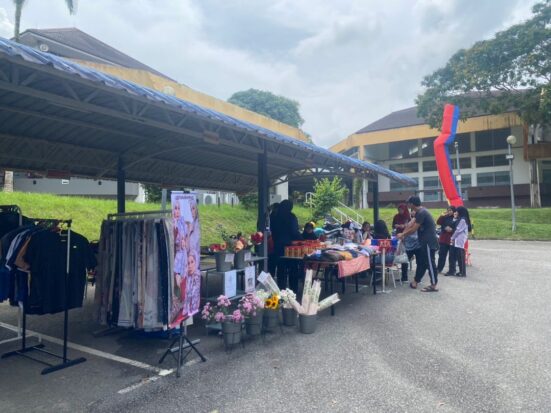 Poh Qian Hui, a first-year Bachelor of Science (Mathematics) student and program director, organized the event to promote entrepreneurship skills and provide UTM students with an opportunity to start their own businesses. The program offered a variety of products such as eyewear, desserts, pre-loved items, biscuits, and more. The event received positive feedback from both the sellers and UTM students, who expressed their desire to see the program return in the future.