By Syarifah Syahidah Sy Sulaiman
JOHOR BAHRU, 21 Nov. – Universiti Teknologi Malaysia (UTM) is celebrating its 66th Graduation Ceremony involving Diploma, Bachelor, Master and Doctorate graduates from all over the world. 
One of the UTM Bachelor Degree in Biomedical Engineering graduates, Farah Fadhilah Hermawati from Indonesia, is a good example to illustrate a quote, "if you really want to do something, you'll find a way. If you don't, you'll find an excuse."
She was a bright student in high school as she was one of Indonesia's ASEAN medical Olympiad finalists. The event sparked her interest in the medical field. However, a prominent entrepreneur, Dr. Gamal Albinsaid, suggested her to pursue studies overseas in Biomedical Engineering.
She reached out to an education consultant to ask further about universities offering the course, and the consultant recommended UTM. She was over the moon, but her father did not support her decision to study abroad.
With her determination, she worked with her mother to save money while studying for her final year in school. She also made side income through drawing house perspectives, painting shoes and shirts, interior designing and more. She managed to save up for her visa and future study registration fees. 
Above all, she scored one of the highest, above 25% of the students in school and finally managed to gain her father's support to study at UTM afterwards. Her mother was proud of her effort as it was not in vain. She always advised her to do her best and challenged herself to get better grades.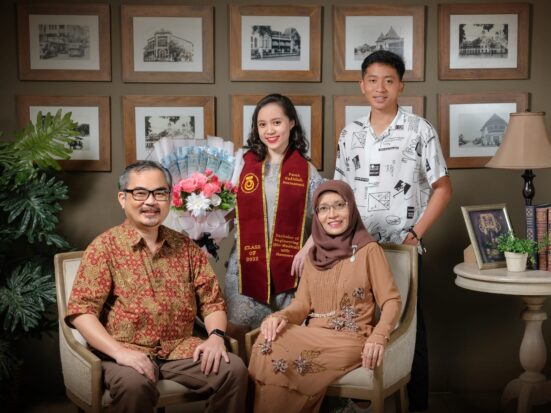 Through these hardships, she grew to become an active student in UTM by joining tons of curricular activities, including dancing in Freedom Dance Crew (FDC) program, volunteering to teach students at an elementary school in the consulate general of Republic Indonesia, and joining social activities executed by the International Student Society (ISS) UTM.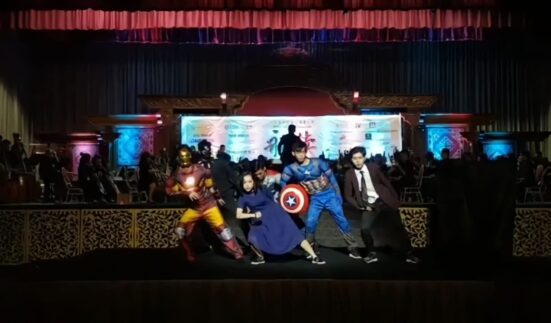 By doing her best, she fast-tracked her 7th semester and graduated with cum laude and Hons. on her Bachelor Degree. She was invited to present her final year project's findings through one of the UTM International Conferences, International Conference on Biomedical Engineering and Health Sciences (ICBMEHS 2022).
Her achievements were noticeable as she was frequently invited to be a speaker at events organized in Indonesia to share her experienced studying oversea and knowledge in the Science, Technology, Engineering, and Mathematics (STEM) field.
Congratulations Farah for your achievements! Thank you for choosing UTM.