by Rohaizan Khairul Anuar
JOHOR BAHRU, 10 Oct – UTM's Dewan Sultan Iskandar (DSI) has once again filled with the energy of new first-year students after two years of online registration.
In conjunction with the orientation week, also known as Minggu Mesra Siswa (3M), An Evening with the UTM Vice-Chancellor was attended by more than 3000 students from the Johor Bahru Campus and live streamed to the Kuala Lumpur Campus.
As a UTM alumnus and a prominent scholar, Prof. Fauzi roused the crowd with his wit, wisdom and humor by sharing his experiences as a student leading up to his current tenure as the Vice-Chancellor.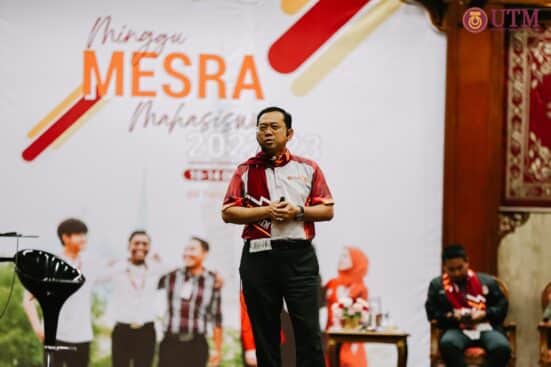 A sea of students in maroon-colored shirts ignited the hall with loud cheers and claps as the Vice-Chancellor relayed vital points on why they should be proud to be part of UTM's community.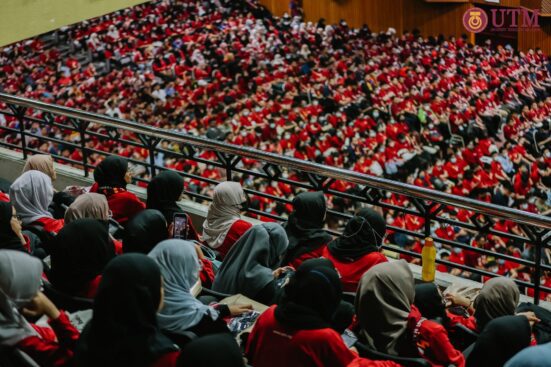 "The industry highly seeks after our graduates, and our Graduate Employability Rate as a public institution is among the highest in Malaysia."
Prof. Fauzi added, "To date, our research productivity is the highest with the most innovative products developed by students and staff through spin-offs and start-ups."
It was important for the Vice-Chancellor that the new students embrace UTM's motto of 'In the Name of God for Mankind' (Kerana Tuhan untuk Manusia) in their journey as knowledge seekers and encourage all to focus on their studies and to 'graduate on time'.
"Create your own future and make the most of your time by exploring as much knowledge as possible during your studies here at UTM. Strive to build your potential and become the best students," said Prof Fauzi,
He encouraged all to create wonderful memories and build good relationships with lecturers, staff, and their newfound friends, as UTM is now their home. In reflection of the university's core values, students were reminded of the importance of manners and etiquette and identity building in shaping the character of UTM students who are civilized, moral, dignified and courteous.
"Be thoughtful and mindful before you write anything, Think Beyond," as a reminder for students to uphold their reputation as scholars of UTM.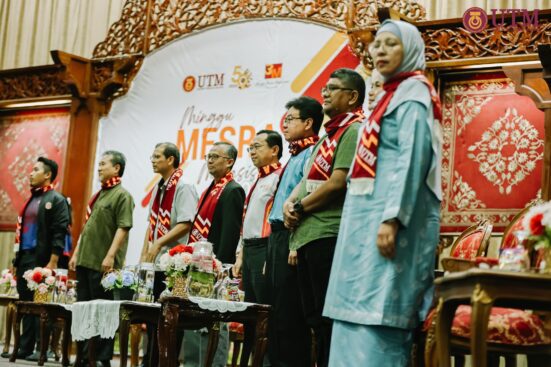 The evening was also an opportunity for students to be introduced to four UTM's Deputy Vice-Chancellors, namely from the Student Affairs, Prof. Dr. Shamsul Sahibuddin; Deputy Vice-Chancellor (Development), Prof. Ts. Dr. Mohd Hamdan Ahmad; Deputy Vice-Chancellor (Academic and International), Prof. Sr. Dr. Hishamuddin Mohd Ali; and  Deputy Vice-Chancellor (Research and Innovation), Prof. Dr. Rosli Md Illias.
Before ending the program, Prof Fauzi. also participated in a Q&A session with students from both campuses.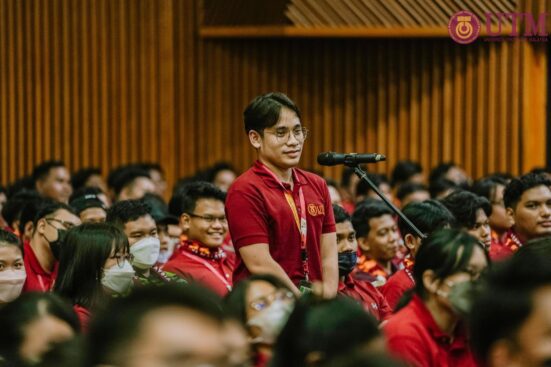 To our new students, WELCOME TO UTM.