JOHOR BAHRU, 21 May – For some people, having a great father might pressure them as they must live up to some expectations, but for Dr. Ahmad Faiz Azizi bin Ahmad Fauzi, it is contrary.
Being the son of the great academia, lecturer, researcher, leader and the Vice-Chancellor of Universiti Teknologi Malaysia (UTM), Prof. Datuk Ts. Dr. Ahmad Fauzi bin Ismail, does not burden him but instead, he learned a lot from his father, especially about the values and identity of being a good lecturer.
"Even though I took different courses from my father and cannot refer much to him about my studies field, he always gave me encouraging tips to pitch during presentation and viva.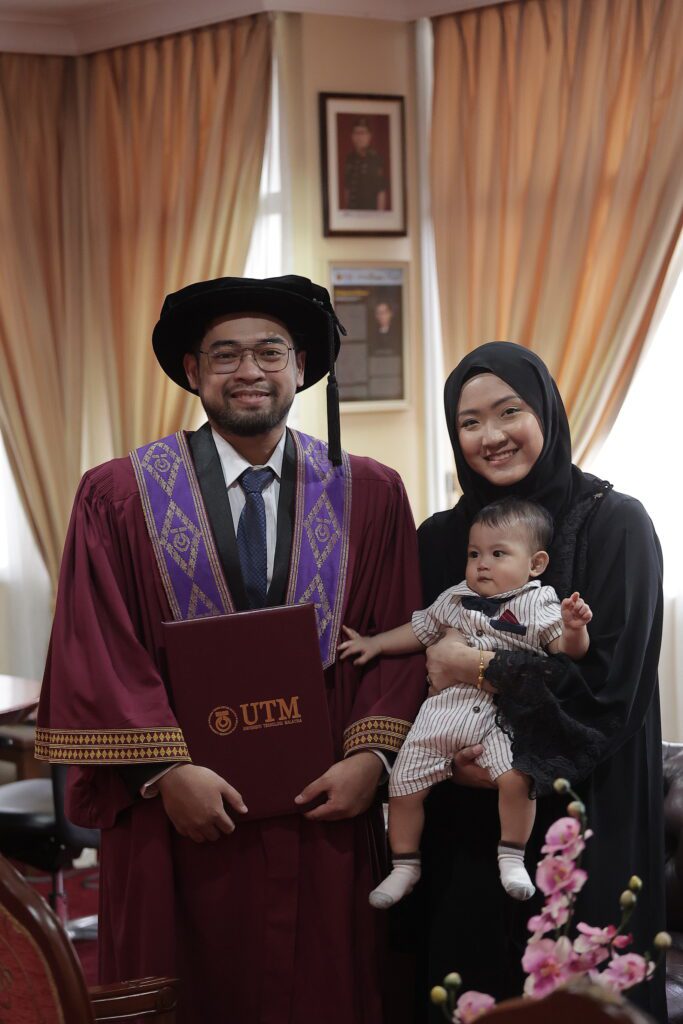 Apart from that, he consistently advises and supports me in becoming a quality lecturer with a good UTM identity who must be responsible for ensuring the students' success. Without students, there would be no meaning of becoming a lecturer," he said.
A graduate of the Doctor of Philosophy (PhD) in Quantity Surveying from Faculty of Built Environment and Surveying, Dr. Ahmad Faiz Azizi also said that, despite having a successful person as a father who is always expected to be busy, Datuk Fauzi always make time for his family.
Meanwhile, in the learning aspect, he believed that there is an important need to create a learning support system in institutions of higher learning to help the Teaching and Learning (TnL) process, especially at the postgraduate level.
"An effective learning support system needs to be created as an effort to support the TnL process at Higher Education Institutions (HEI) to not only help students to follow their studies systematically but also master the fields studied more effectively.
Pursuing studies at the postgraduate level, especially Doctor of Philosophy (PhD) is far different from the Master's and Bachelor's level because students are required to carry out research in the field followed.
"Studying in this research mode system requires students to study independently and it is necessary for them to have a strong learning support systems," he added.
According to Dr. Ahmad Faiz, this learning support system is not only limited to reading materials such as notes and reference books in the library but also classmates and academic supervisors respectively.
"PhD students should always meet with their supervisors consistently to ensure that their studies are always on the right track.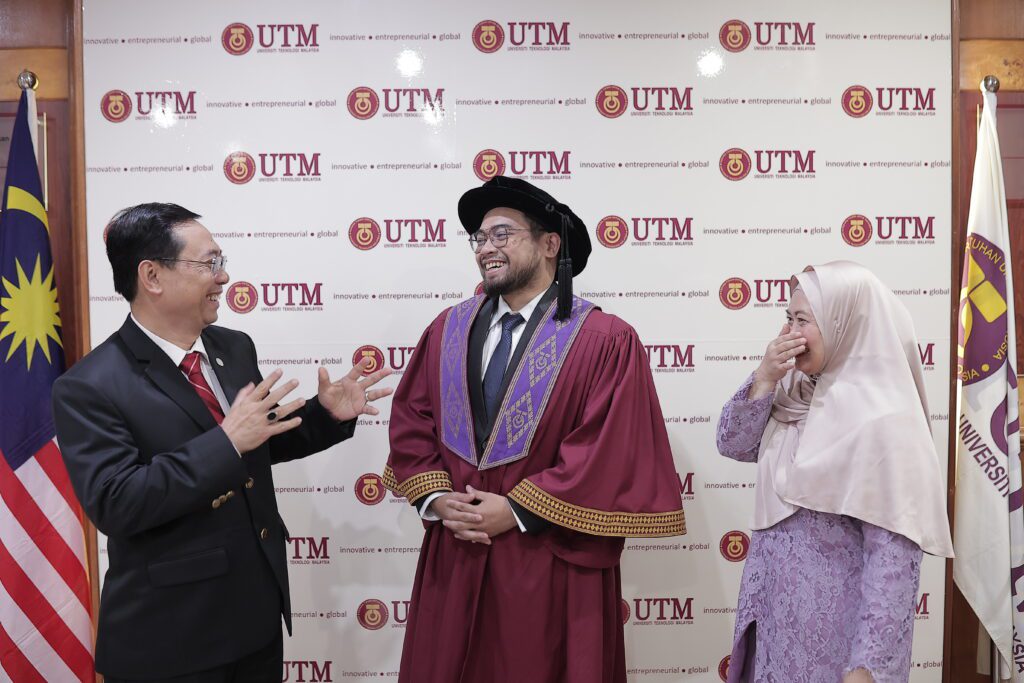 "This is important to ensure the learning phase can be followed correctly and systematically in order to enable students to graduate within the stipulated time," he added.
Sharing his success, Dr. Ahmad Faiz said that students need to have a deep interest in the field studied to be successful.
"Pursuing our studies is hard if you are less interested," said Dr. Ahmad Faiz.