JOHOR BAHRU, 8 Feb. – Universiti Teknologi Malaysia (UTM) has signed a Memorandum of Agreement (MoA) with Badan Riset dan Inovasi Nasional (BRIN), Indonesia to engage in joint research-based postgraduate programs supervision.
The MoA was signed by the UTM Vice-Chancellor, Prof. Datuk Ts. Dr. Ahmad Fauzi bin Ismail and the Executive Secretary of BRIN, Nur Tri Aries Suestiningtyas.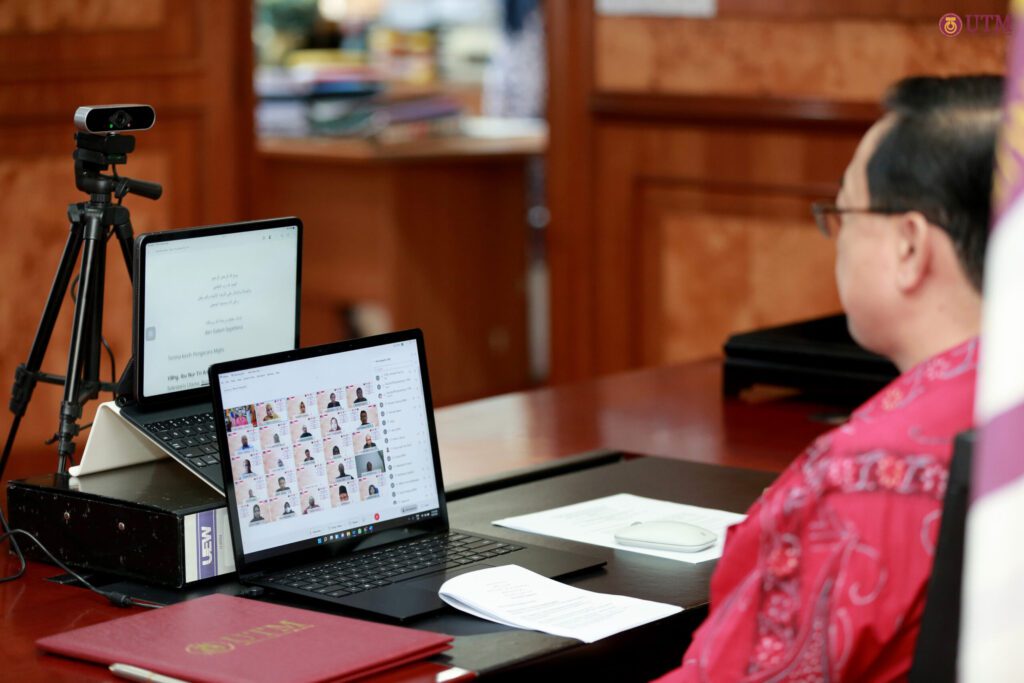 Witnessing the MoA signing ceremony were the Dean of UTM Faculty of Engineering, Prof. Ts. Dr. Ruzairi Bin Abdul Rahim and Head of Center for Training, Education and Development of BRIN, Retno Wulandri.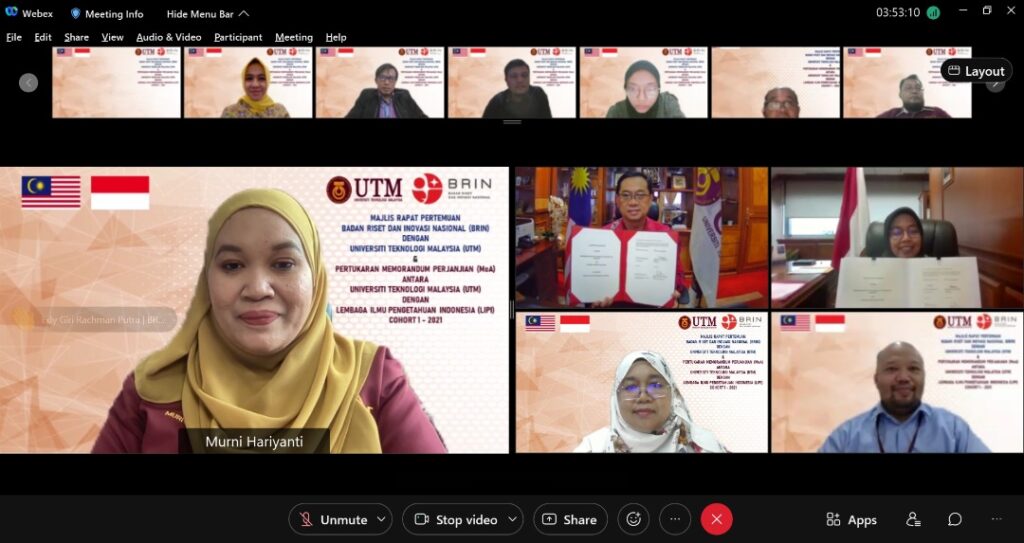 The signing of the MOA signalled the beginning of the official strategic partnership between UTM and BRIN in research and academic collaborations, fostering knowledge exchanges between experts, joint research projects and reciprocal access to research facilities.
According to Prof Datuk Dr Ahmad Fauzi, UTM and BRIN have taken a step forward with the signing of the MoA and it will be an important milestone for both parties.
"Both UTM and BRIN are planing to work in synergy to make use the available resources.
It is in line with the transnational education, which has become an important agenda in UTM Global Plan and Envision 2025, whereby remote supervision is one of the key performance indicators of UTM capability to penetrate global market," he said.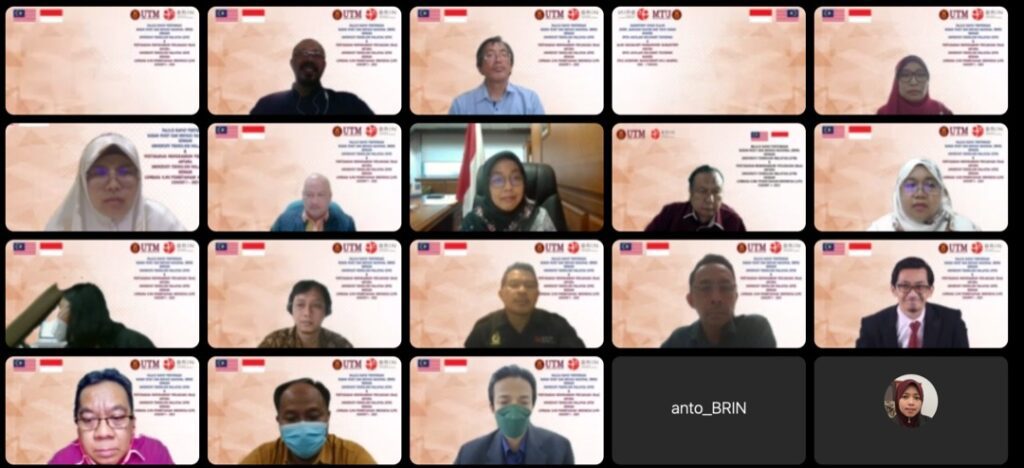 BRIN is a cabinet-level government agency formed in 2019 and now it become one of a leading research organizations in Indoesia.
The MoA was initiated after research visit from UTM delegates to BRIN in 2018, followed by a Memorandum of Understanding (MoU) signed in 2019.
UTM team is led by Deputy Dean (Development & Alumni), Faculty of Engineering, Prof. Ir. Dr. Sevia Mahdaliza Idrus.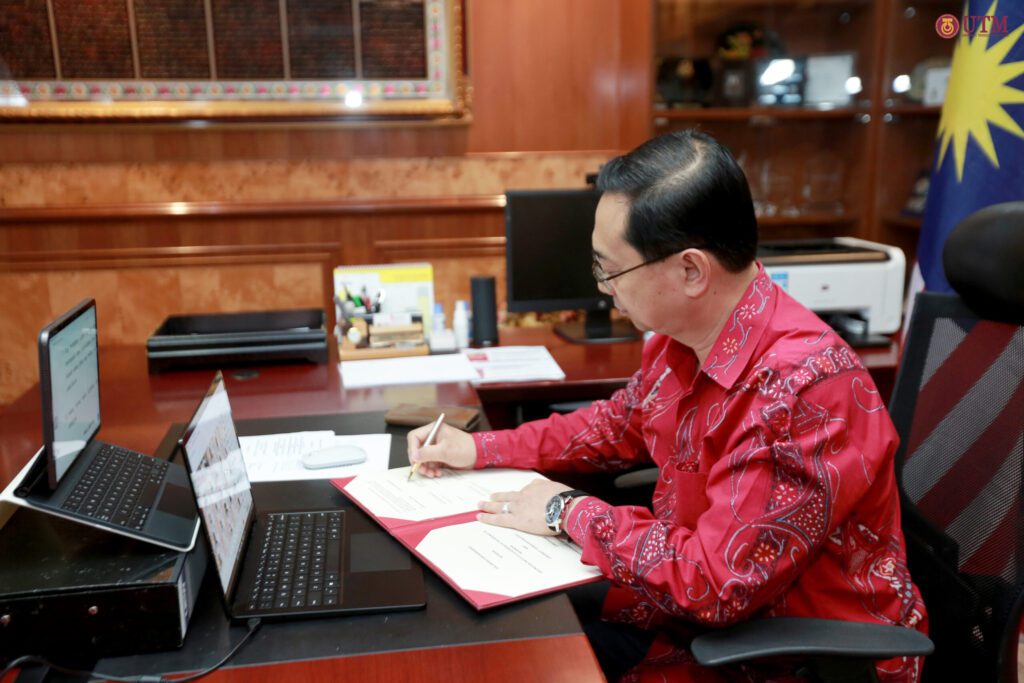 For cohort 1, a total of 17 research staffs from BRIN will be enrolled in postgraduate engineering research program in UTM, funded through research contract with total value of RM1,002,774.00.
The recipients of the contract research will be in the UTM Faculty of Engineering; which is 7 from School of Electrical Engineering, 5 from School of Computing, 2 from School of Civil Engineering and 2 from School of Mechanical Engineering.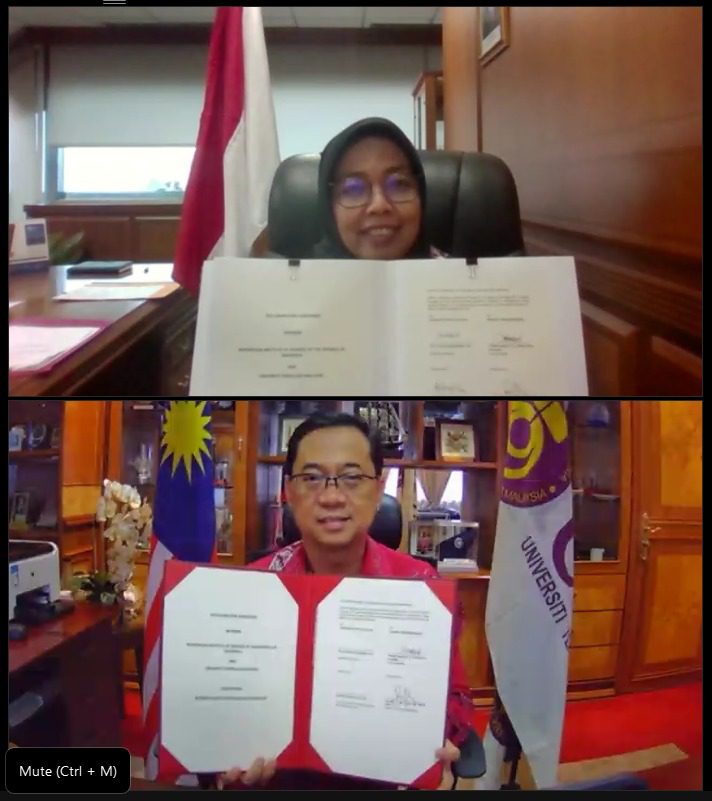 Prof Datuk Dr Ahmad Fauzi said, UTM and BRIN are currently in discussion to organize Cohort 2-2022 intake by this year.
"UTM would like to express our sincere appreciation to BRIN for the confidence given to us in carrying out this project.
We also would like to wish for a great success to all candidates," he added.
About Badan Riset dan Inovasi Nasional (BRIN):
About Universiti Teknologi Malaysia (UTM):
www.utm.my & https://engineering.utm.my/
Berkenaan Universiti Teknologi Malaysia (UTM):
www.utm.my & https://engineering.utm.my/