JOHOR BAHRU, 20 Jan. – A Memorandum of Understanding (MoU) signing ceremony was held to highlight a recent collaboration between Universiti Teknologi Malaysia (UTM) and Platinum Coatings (Malaysia) Sdn. Bhd. in the pursuit to promote joint research and expertise exchange in the field of nanotechnology.
During the ceremony, UTM was represented by its Deputy Vice-Chancellor (Research & Innovation), Prof. Dr. Rosli bin Md. Illias and witnessed by Assoc. Prof. Dr. Shafinaz Shahir, Deputy Dean (Academic & Student Affairs) Faculty of Science while Platinum Coatings (Malaysia) Sdn. Bhd. was represented by Chief Operating Officer and Head of Business, Mr. Habib Roslan Yahaya and witnessed by its Chairman, Dato Dr. Abdul Rashid Ab. Malik.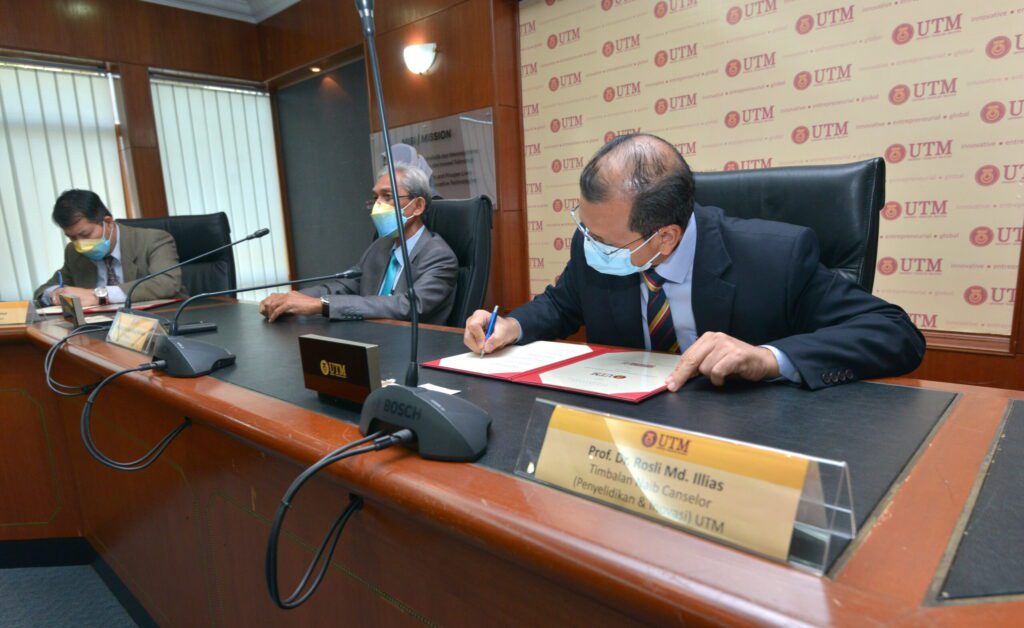 The collaboration was initiated by UTM Faculty of Science Senior Lecturer, Dr. Juan Bin Matmin resulted from their previous collaborative contract research grant on novel synthesis of silver nanoparticles (AgNPs) commencing in May 2021.
The MoU covered academic partnership and research development, academic staff and student exchange including undergraduate and postgraduate students, joint seminar/conference, and co-supervision of postgraduate students between UTM and Platinum Coatings (Malaysia) Sdn. Bhd.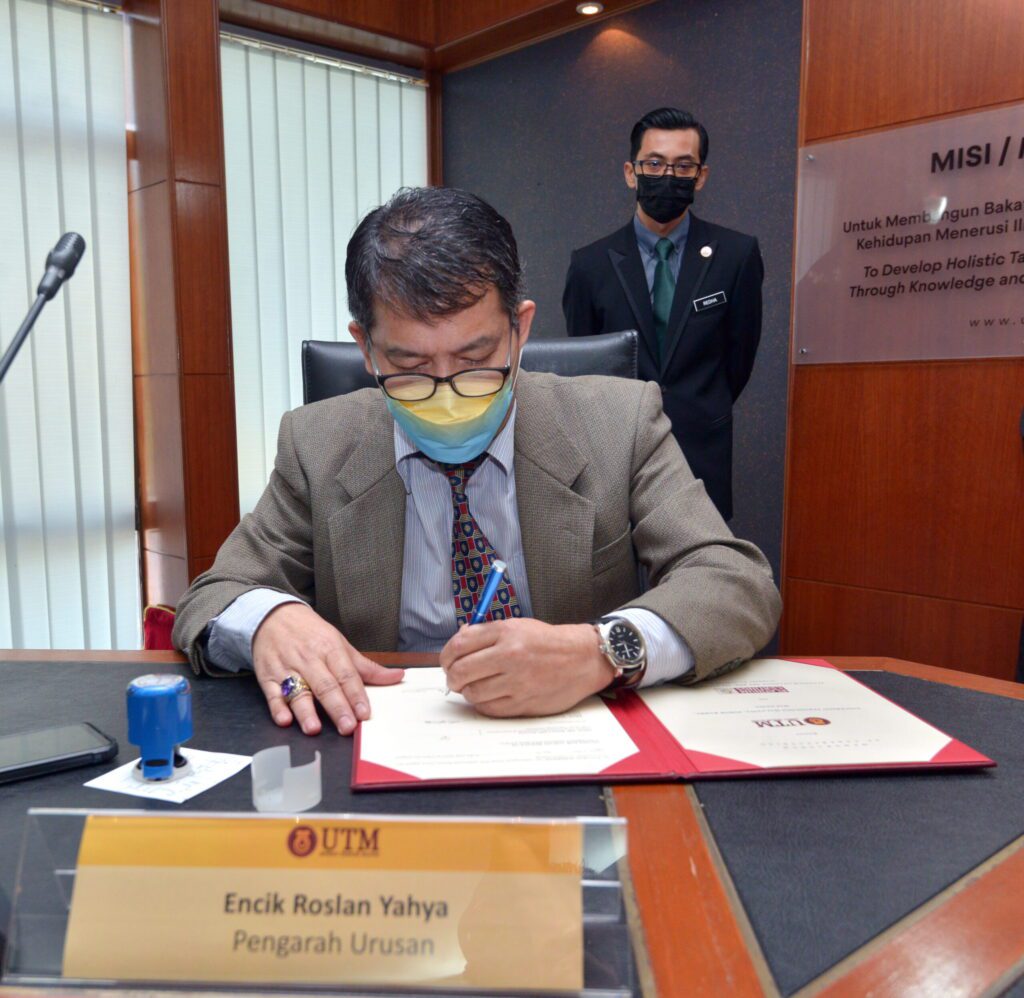 Through the MoU, both parties also agreed to develop the first ever satellite lab in the Faculty of Science to facilitate the intense research work in bilateral fusion.
The collaborative effort seeks to enhance the technical ability and upscaling process for nanoparticles usage in paint and coating technology.
As one of the leading research universities in Malaysia, UTM has always been putting high interest in identifying research collaboration and networking particularly in the field of technology.
UTM also wished to dedicate a special acknowledgement to Platinum Coatings (Malaysia) Sdn. Bhd. counterparts in making this cooperation possible.