Universiti Teknologi Malaysia (UTM) Deputy Vice-Chancellor (Academic and International), Prof. Sr. Dr. Hishamuddin Mohd Ali as Panel Co-Chair and Speaker presented "SDGs in Our Governance, Operation & Research Work: Case Study of Localising UTM SDGs" during the SATU Presidents' Forum 2020 General Assembly.
Postponed from 2020 due to the pandemic, the event was rescheduled to 2-3 November 2021 and hosted by National Cheng Kung University (NCKU).
It was the 8th forum since the establishment of SATU Presidents' Forum and it was officiated by Prof. Dr. Huey Jen Jenny Su, the Chairperson of the association.
The general theme was "Forging Creative Pathways with International Education after the Covid-19 Pandemic – Utilizing Local Resources to Diversify Outreach and Innovation". The sub-themes were Environment and Sustainability, Health and Technology and Digital Certification Development.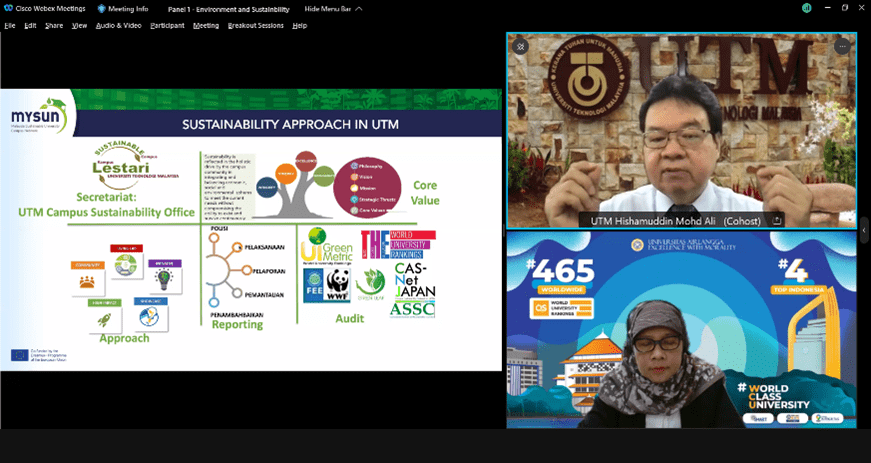 In addition to the Panel Presentation and Discussion by SATU Member Representatives, the event also featured the Award Presentation for SMART 3.0 Online Pitch Competition.
The main objective of this competition was to promote the culture of competence as well as cross-border cooperation. SMART 3.0 Online Pitch Competition recorded 649 contestants from multiple universities.
One of the finalists was Ali Madani from GreeNtastic group, UTM student who secured the Bronze Award.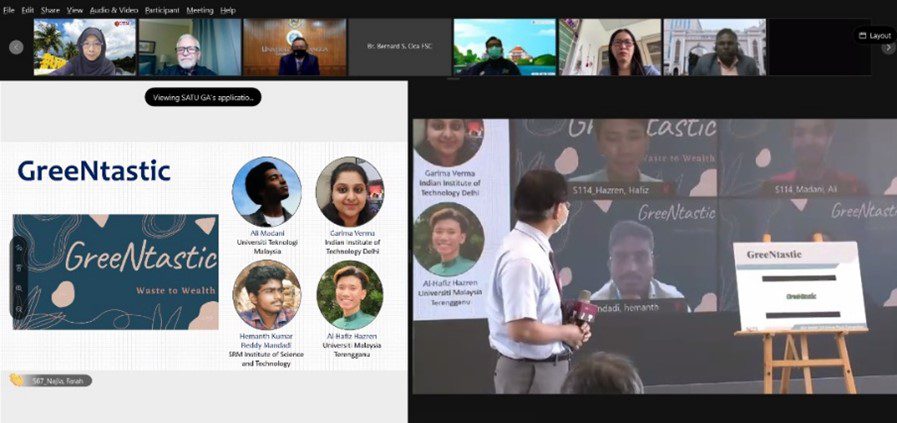 This General Assembly was also participated by Assoc. Prof. Dr. Mohd Ismid Md Said, Pro-Vice-Chancellor (International), Prof. Dr. Nor Haniza Sarmin, Associate Director Global Strategy & Engagement (GSE) and Dr. Farhana Diana Deris, Manager (International Alliances) Global Strategy and Engagement and Institutional Coordinator for SATU.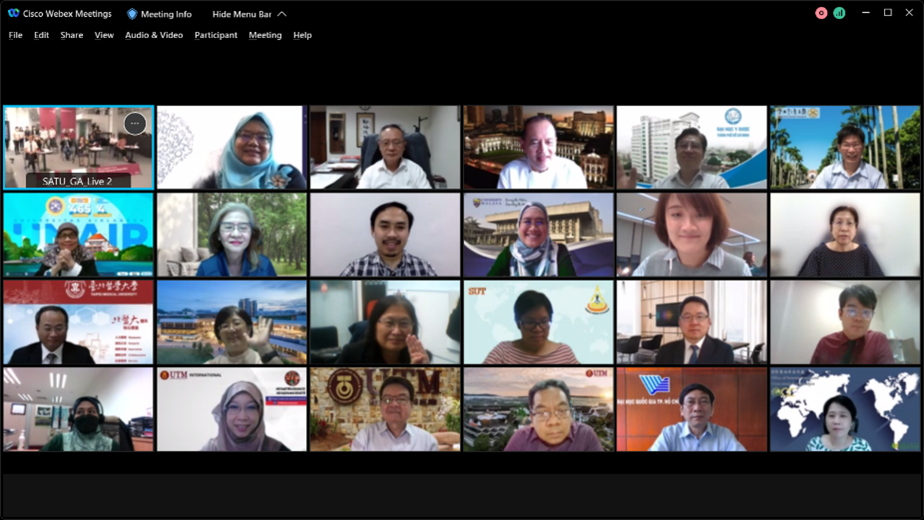 For more information on the networks and alliances that UTM is a member of, visit https://www.utm.my/international/alliances/.
Authors: Ms Nur Izzati Sam & Dr Farhana Diana Deris