Tan Sri Azman Hj. Mokhtar, Chairperson of Universiti Teknologi Malaysia (UTM) Board of Director, visited Azman Hashim International Business School (AHIBS) on November 25th, 2021 as part of his official visit to UTM Kuala Lumpur. Tan Sri Azman was appointed in April as the new Chairperson. Dean Rosmini greeted him by delivering a presentation to introduce the School, its progress and challenges.
Tan Sri Azman shared his insights about the roles of business, and from that AHIBS should focus on stakeholder-based capitalism to promote sustainability, inclusivity, and societal wealth.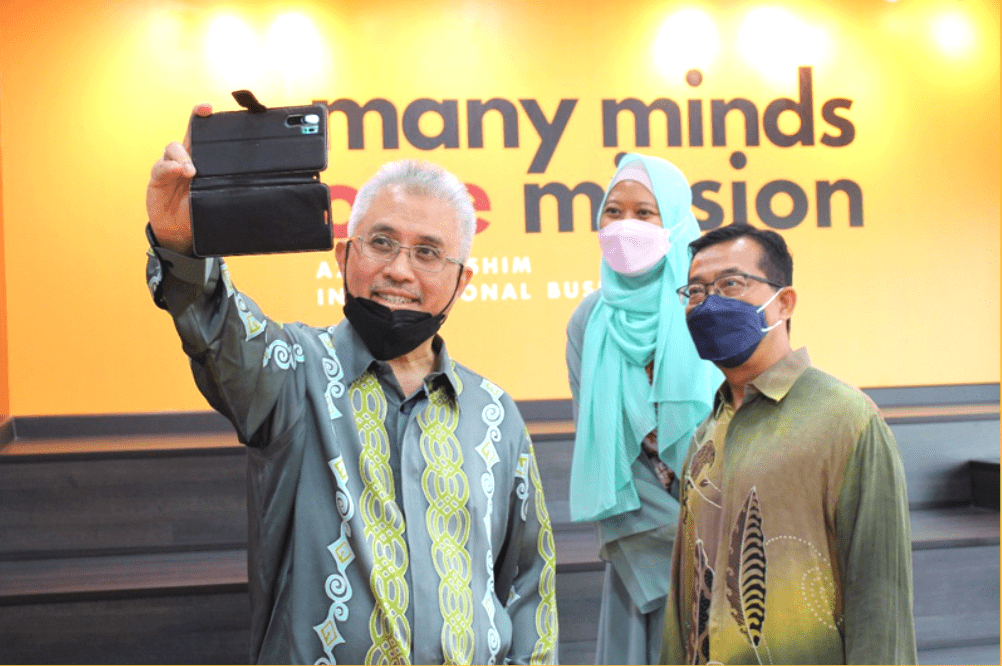 Tan Sri Azman is a well-known corporate figure and has held several strategic posts in Malaysia's top companies including as the Managing Director for Khazanah Nasional Berhad. The Dean, accompanied by AHIBS' executive members, showed Tan Sri Azman the School's facilities including the newly-set AHIBS Incubator Lab and Azman Hashim Bonding Space at Level 9. AHIBS is looking forward to learning more from Tan Sri Azman's vast experience in the business world.