Prepared by: Dr. Mohd Bakri Bakar & Dr. Sheela Chandren
Science and technology have served as the foundation been of human civilisation and development throughout history. With the rapid pace of global change, it has become increasingly imperative to redefine our national aspirations by strengthening the capacity of the Science, Technology, Innovation and Economic (STIE).
With that in mind, the Faculty of Science, Universiti Teknologi Malaysia (UTM), in collaboration with the Academy of Sciences Malaysia (ASM) Southern Chapter, organised a Merdeka Webinar titled 'Becoming A Developed Nation: Are We on Track?'.
Over 140 participants from UTM and other organisations took part in the webinar, held in conjunction with the National and Malaysia Day celebrations. The webinar was delivered by the Chief Executive Officer of ASM, Madam Hazami Habib, following the welcome speech and officiation by the Vice-Chancellor of UTM and Chairman for ASM Southern Chapter, Prof. Datuk Ts. Dr Ahmad Fauzi Ismail.
The eye-opening webinar was held to draw and re-learn from previous experiences and lessons, particularly since our independence. This is an essential step in order to understand the strategies required to develop a nation of harmony, prosperity, and sustainability through the advancement of technology.
To that end, it is crucial to advance a systemic change that affects the whole ecosystem of STIE by nurturing the right talent, strengthening collaborative partnership, accelerating translational and impactful research, discovering leap-frogging technologies, adapting and adopting indigenous and novel technology, and facilitating innovations.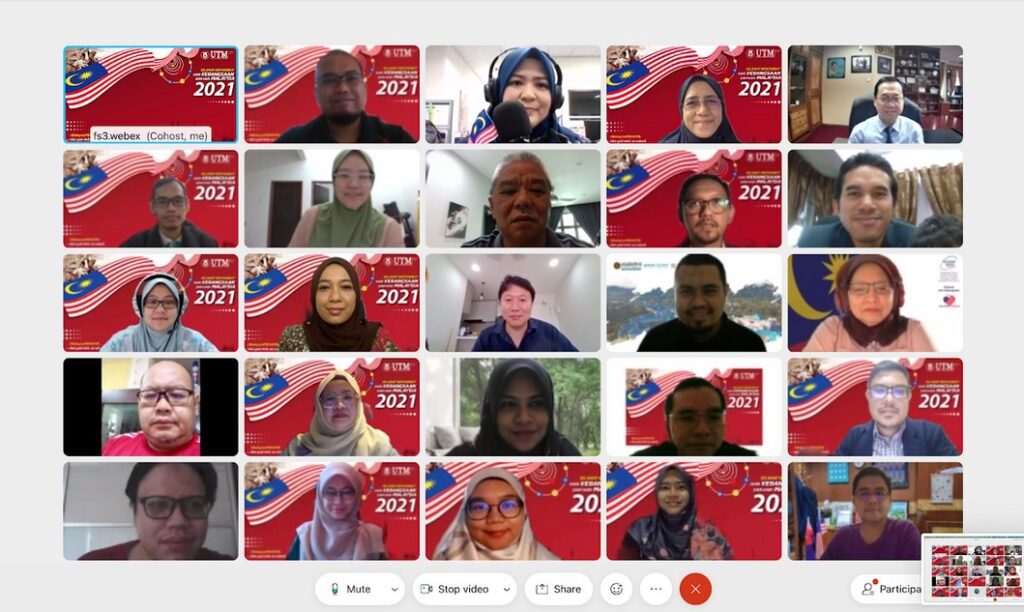 The organisers would like to express their heartfelt appreciation to the committee for their hard work in ensuring the success of this webinar.