A total of 60 Quantity Surveying and Construction programme final year students from the Faculty of Built Environment and Surveying (FABU) have successfully completed a 4-day workshop on Glodon Cubicost Basic Training.
The training comprised three modules on the Cubicost Takeoff for Architecture and Structure (TAS C – III), Cubicost Takeoff for Rebar (TRB C -III) and Cubicost Bill of Quantity (TBQ C – III) softwares.
The UTM Quantity Surveying Programme Coordinator, Sr Dr. Muzani Mustapa said that this workshop is part of an agreement between Glodon and UTM.
"Under this agreement, the quantity surveying and construction students will receive training in Building Information Modelling (BIM) and artificial intelligent (AI) software from Glodon.
"Glodon is the provider for Cubicost and MAGICAD software applications that serves the construction industry with the entire lifecycle of construction projects and delivers first-class products and services with unique advantages supported by Big data based on credit reference service," said Dr Muzani.
The Cubicost BIM Suite consists of four individual BIM-based software products (TAS, TRB, TBQ and MagiCAD), which focus on various needs by the quantity surveying practice.
"The products virtually cover all general requirements in cost management ranging from quantity take-off measurement and documentation to cost estimation.
"Additionally they enable the BIM model and related data to be easily transferred with the aim of producing the most professional, efficient and accurate BIM cost estimation experience," said Dr Muzani.
Currently, both the Quantity Surveying and Construction programmes utilize the software to help enhance students' skills and competencies in preparing quantification, documentation and cost estimation.
"The workshop session was supposed to be conducted physically as the software was installed in the computer lab. However, due to the COVID-19 pandemic and Movement Control Order (MCO) 3.0, the organizer and the computer lab coordinator, Sr Dr. Fara Diva Mustapa, managed to discuss this with the software provider to hold the workshop virtually using temporary remote account access.
"Hence, students were able have hands-on experience with using the software on their own devices at home. The online workshop was the first ever to be organized and held at the Faculty of Built Environment and Surveying," said Dr Muzani.
At the end of the workshop, students were presented with a certificate of attendance. In addition, those who managed to complete the BIM modelling exercises and answer the online quiz were awarded with a Certificate of Competency.
Dr Muzani added that this this initiative is in lieu with the 4th IR Curriculum Education Ready aspiration as the workshop was able to polish and enhance the Quantity Surveying and Construction programmes students.
"As the demand for certified Glodon users is increasing by not only by the Malaysian construction industry, but also the global industry as well. This initiative is in lieu with the 4th IR Curriculum Education Ready aspiration," said Dr Muzani.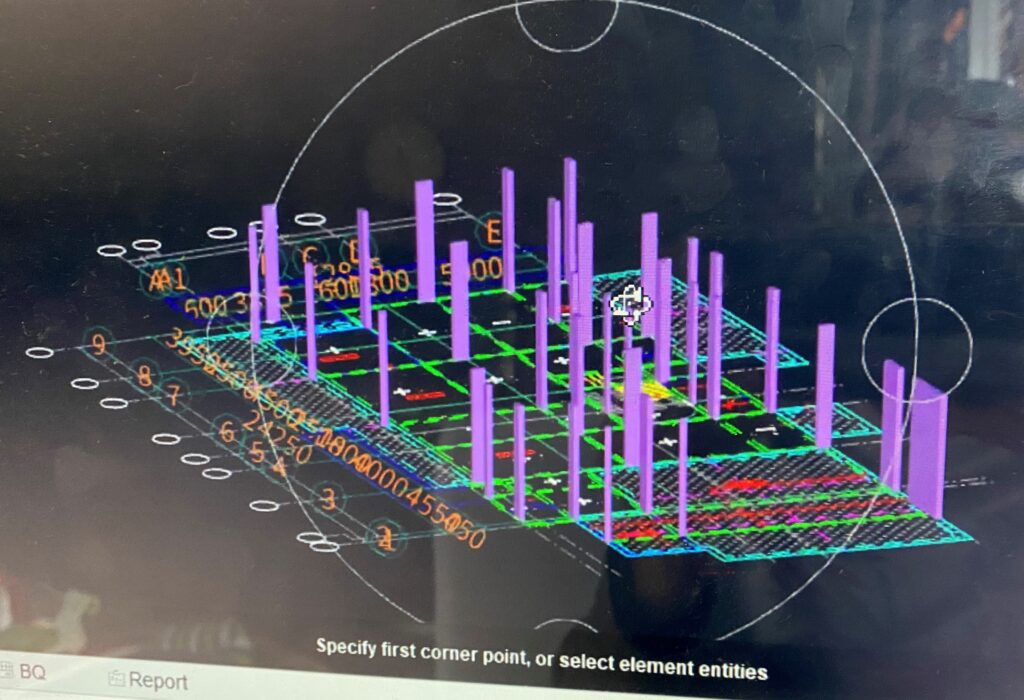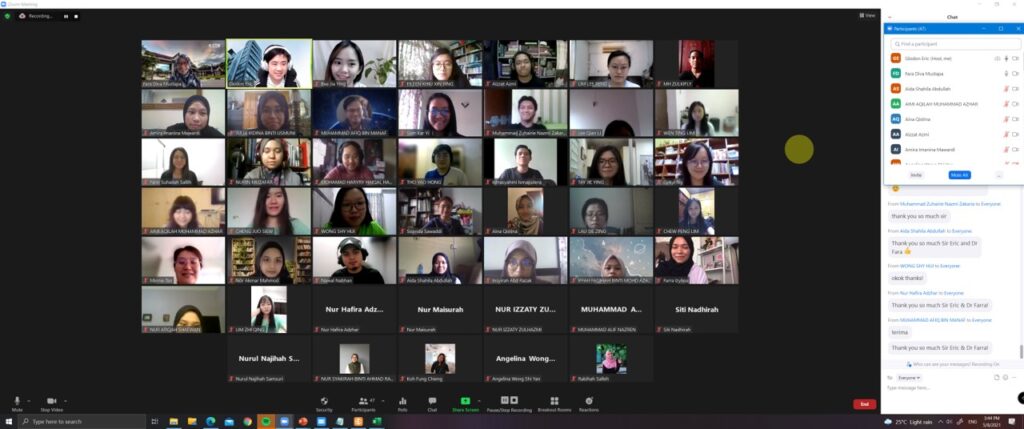 A group photo session with instructor and students
/ Section of Corporate Affairs