Ms. Kumutha Vimalathithan is the founder of Kumu's Yummy Home Cakes and Brownies, based in Johor Bahru, Johor. She began her MBA journey with Azman Hashim International Business School in 2018 and completed it after her two-year journey with the School. Along the journey, she enjoyed mastery of multidisciplinary knowledge in becoming a successful woman. The exposure she gained about steps to designing strategic management plans and their applications was the game-changer in her MBA journey and that was when she discovered her passion for becoming a women entrepreneur which has been hidden in her.
To realize her dream, she began her venture in March 2020 while the Coronavirus pandemic was hitting everyone hard. She was no exception to the pandemic and equally hit. She decided to reopen and flip through the pages of a business plan formed during the strategic management course and started devising steps to roll out the entrepreneurial venture. With careful preparation, she executed her plans. What made her business so unique and different compared to the rivals is her ability to understand the needs of customers from various segments and sell her products to a wide range of customers and for different types of events and occasions.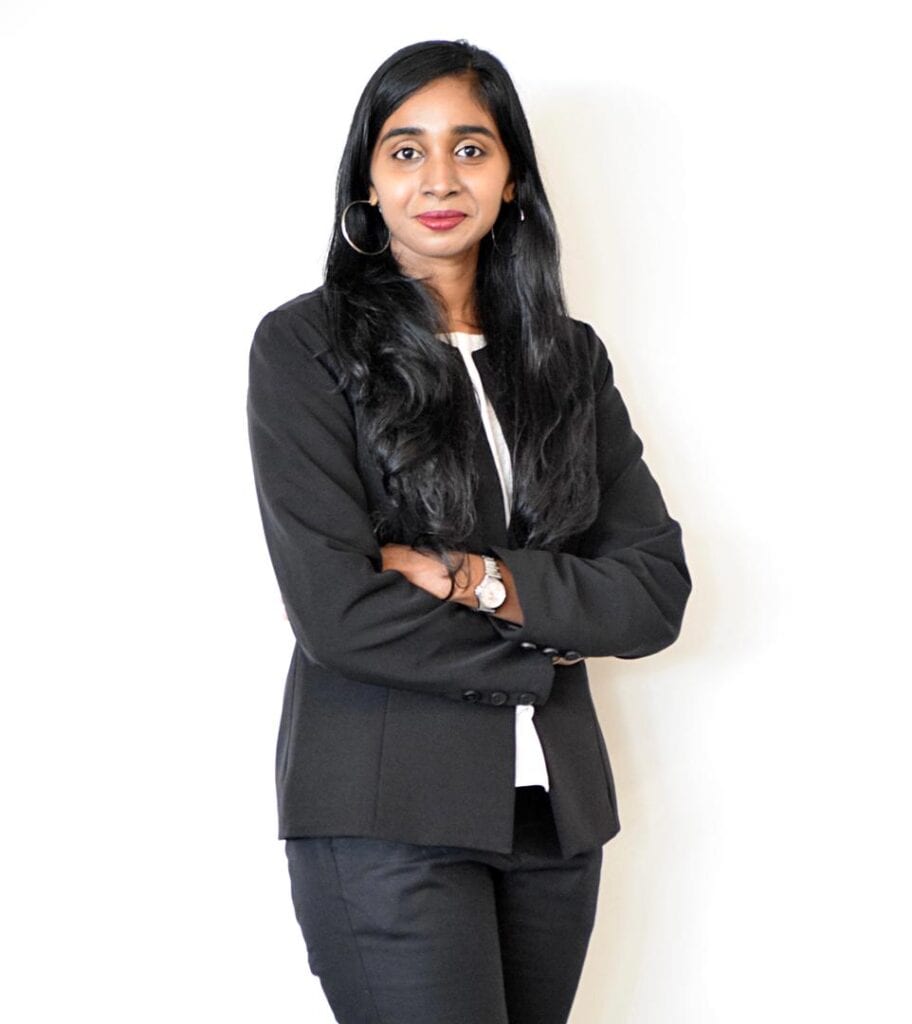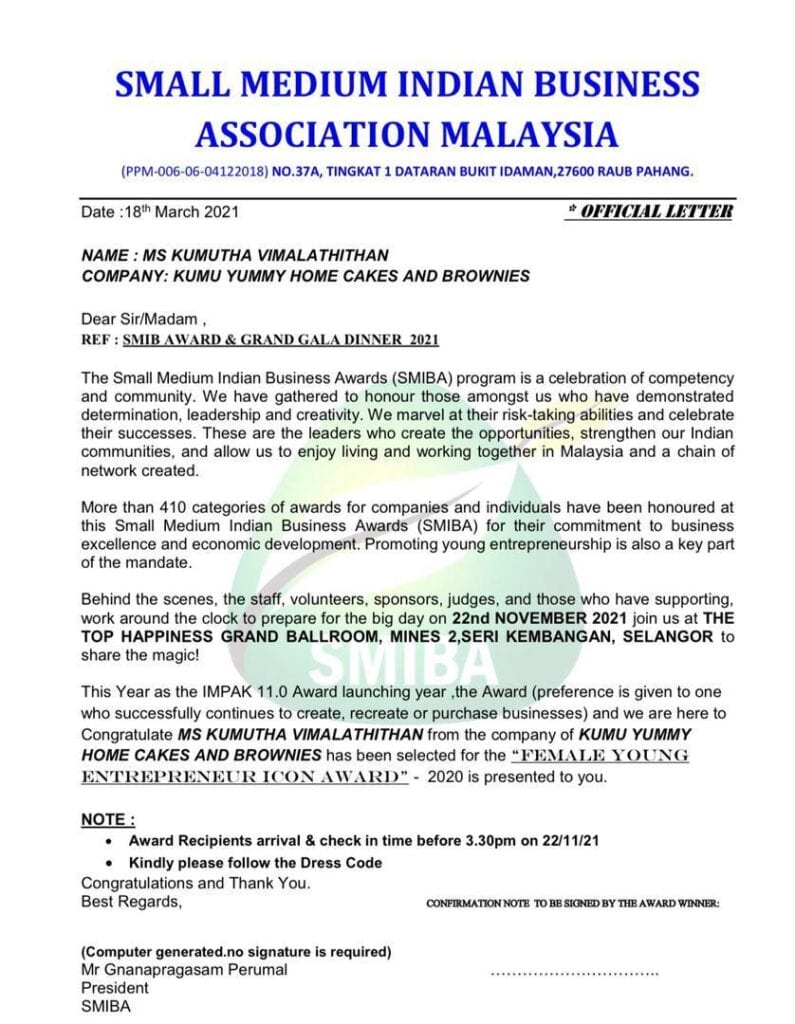 She made a constant reminder to herself that the value proposition she offers lies in the pleasure of seeing, eating, and tasting the cakes. This constant call which was roaming on her thoughts at all times resulted in the unique creation of cake designs beyond one's imagination with mesmerizing taste. Today, her business identity is better known as "where taste is tastier" which remains an influential tagline of her business venture. Happy customers remember this tagline so well and their encouraging testimonials are keeping Ms. Kumutha's momentum high, making her offer more and more to craft beautiful smiles on the faces of her customers.
Although this women entrepreneurial journey is still in its early stages, her determination to provide the best value proposition through her product leadership with differentiated high-quality offerings has caught the attention of the Small Medium Indian Business Association (SMIBA) Malaysia. After careful assessment of various criteria including testimonials from the customers, SMIBA Malaysia awarded Female Young Entrepreneur Icon award to Ms. Kumutha in recognition of her success in her entrepreneurial venture. Ms. Kumutha stated that this recognition has only brought more self-belief and confidence in pursuing her ambition of being a successful women entrepreneur.
As a growing women entrepreneur, she expressed that technological development has given all women freedom and wider spaces to pursue their passion. She is very strong in her opinion that women are indifferent to men and therefore, at every stage of life, women can take advantage of various opportunities to bring their passion and business ideas to fruition. She wishes that women entrepreneurs will lead their way in creating success stories and unleash the full potential that resides within them. She aims to uplift women's lives by creating business opportunities to showcase their truest capabilities in the business arena. Her long-term ambition is to establish a baking academy with the ultimate goal of nurturing and transforming young minds into becoming successful entrepreneurs.
Azman Hashim International Business School is very proud of nurturing young talents in realizing their dreams consistent with its commitment to the development of innovative and entrepreneurial leaders for the global markets, who contribute to the advancement of knowledge and contribute to societal wealth and well-being.