As part of the MyRoadmap initiative, Department of Chemistry, Faculty of Science, Universiti Teknologi Malaysia (UTM) organized 'Careers and Alumni Fair for Sciences and Mathematics Students (CAMS 2020) – Chemistry Edition' on the 3rd of September 2020.
CAMS 2020 is a series of online webinars focussing on careers in chemistries, physics, biosciences, and mathematics, in collaboration with UTM Career Centre. Due to the current Recovery Movement Control Order (RMCO) imposed in our country, this programme was held fully online in the form of mock interviews.
The programme received participation from 49 Chemistry final year students and 11 representatives from different industries, which were also our Chemistry alumni. Apart from that, 15 lecturers also took part as the facilitators and as the organizers for the mock interviews held.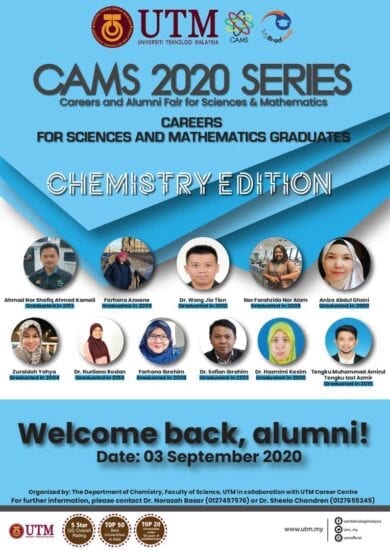 The Chemistry alumni who participated in this event were:
Hazmimi Kassim from Malaysian Nuclear Agency
Farhana Ibrahim from Vance Bioenergy Sdn. Bhd.
Aniza Abdul Ghani from Central Sugars Refinery Sdn. Bhd.
Tengku Muhammad Amirul Tengku Izat Azmir from GSK Sterling Drug (M) Sdn. Bhd.
Sofian Ibrahim from Malaysian Nuclear Agency
Wong Jia Tian from Uyemura (Malaysia) Sdn. Bhd.
Nor Farahzida Nor Alam from Roche (Malaysia) Sdn. Bhd.
Zuraidah Yahya from Frost & Sullivan GIC Malaysia Sdn. Bhd
Farhana Hazwanew Mohd Jais from ZF Halfood Resources
Nurliana Roslan from Malaysian Nuclear Agency
Ahmad Nor Shafiq Ahmad Kamali from Jabatan Pertanian Malaysia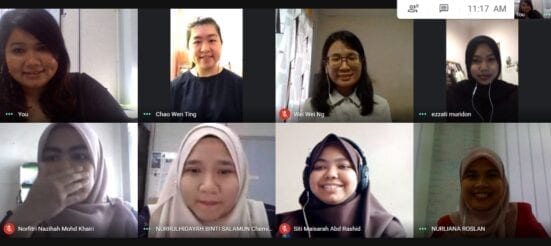 The final year students were divided into different groups, where each group was assigned to an alumnus, with the help of a lecturer as the facilitator for that session.
During the mock interview session, the students managed to get a first-hand experience of being interviewed by someone from the industry. Apart from that, the students also got the opportunity to ask a variety of questions, especially those related to the industry and career.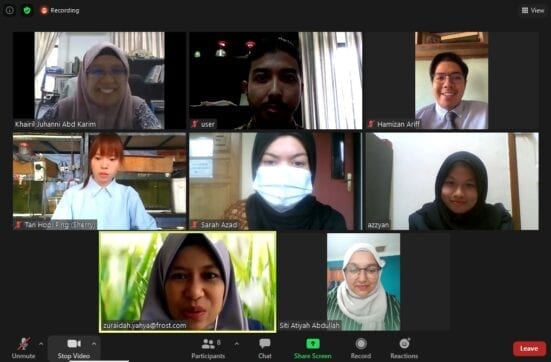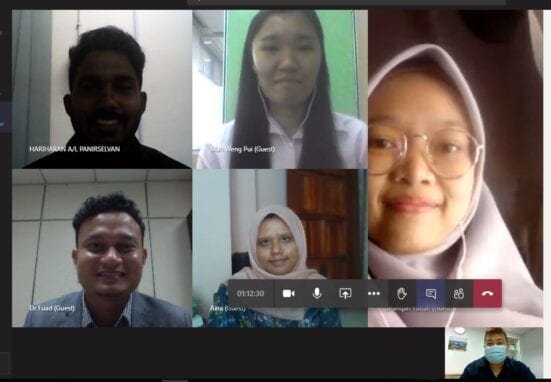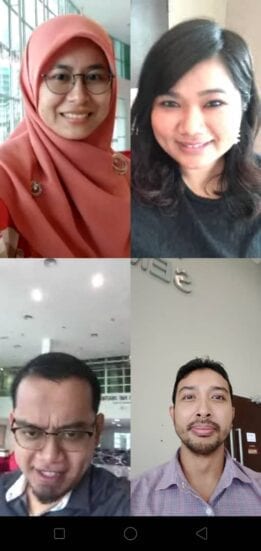 Through this programme, the final year Chemistry students were able to virtually attend open interviews from related industry and were provided with up-to-date information on the preparation they need for job interviews.
The alumni also sacrificed their precious working, lunch and even resting time, just to help the juniors out. This programme has definitely created a stronger relationship between our university and the alumni, in the hope of fostering cooperation in driving graduates' development.
Prepared by: ChM. Dr. Sheela Chandren