Dr. Mohd Bakri Bakar from the Faculty of Science, Universiti Teknologi Malaysia (UTM) was selected as the recipient of the Malaysian Institute of Chemistry (IKM) Citation Award for the year 2019. This award is in recognition of his contribution, passion, dedication, and excellence towards making a positive impact on the advancement of chemical sciences, especially in Malaysia.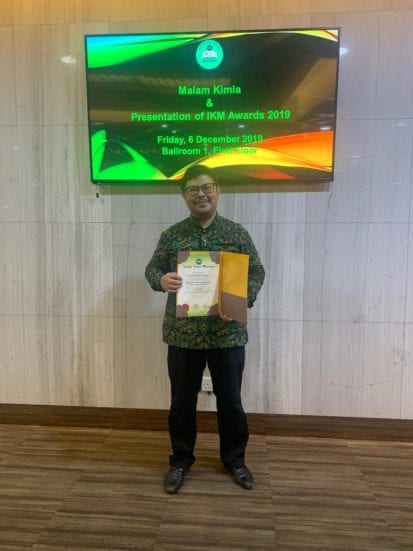 In regard to this, Dr. Bakri has been serving as a committee member of IKM Southern Branch since 2012. He has been actively organizing and participating in various IKM activities, as well as being one of the team members that led to the successful signing of the Memorandum of Understanding (MoU) between IKM and UTM. Additionally, Dr. Bakri is also the founding member of the American Chemical Society (ACS) Malaysia Chapter. He is also a founding committee for the ACS Asia Pacific International Chapter Conference.
This award also signified his strong background in programming chemical sciences strategic initiatives, developing engagement activities with various stakeholders, and leading national and international level programs. To highlight a few of his recent initiatives, Dr. Bakri was involved as the project leader, programmer, expert, member and participant for Karnival Kimia Malaysia Johor, JTC-IKM Dialogue Session to Discuss Chemistry Degree Programme Standards, Chemical Security Capacity Building Workshop, International Younger Chemists Network (IYCN) Outreach Competition, National Chemistry Odyssey, Workshop on Malaysia Productivity Blueprint Understanding and Chemical Centre of Excellence, ACS SEED Student Global Project, South-East Asia Global Innovation Challenge and Global Innovation Imperatives Project.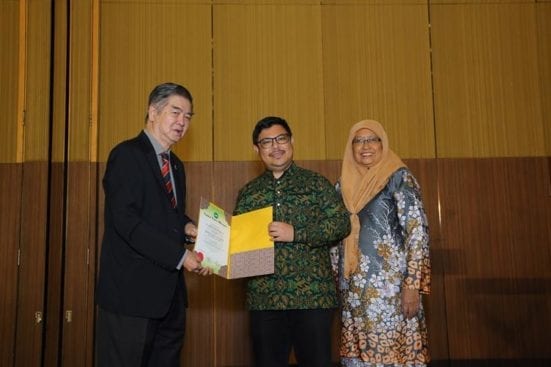 Dr. Bakri has also contributed towards communicating and popularising science via both oral and written mediums. Several of his popular science articles have been published in the newspaper and online medium, including being selected as the cover page for the Berita Kimia IKM. The IKM Citation Award was presented by IKM President, Datuk ChM. Dr. Soon Ting Kueh during Malam Kimia 2019 which was recently held at Sime Darby Convention Centre, Kuala Lumpur.
Prepared by: Dr. Sheela Chandren & Dr. Mohd Bakri Bakar