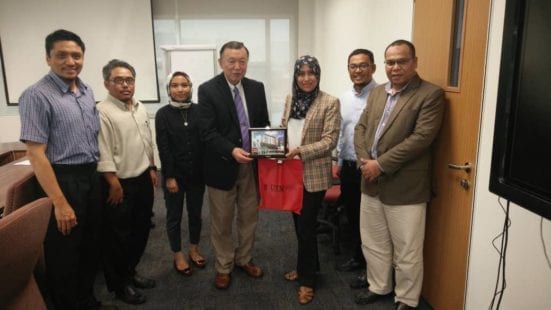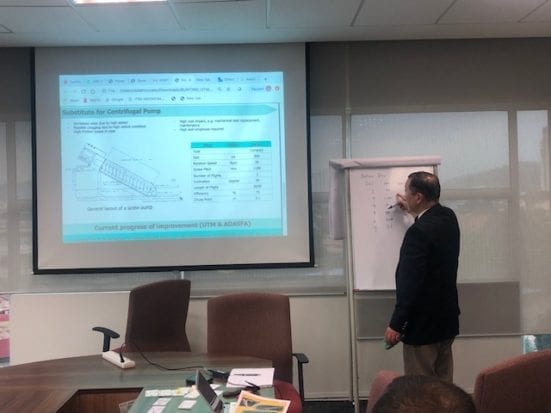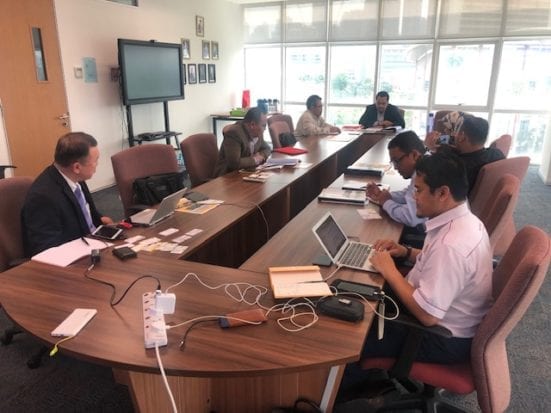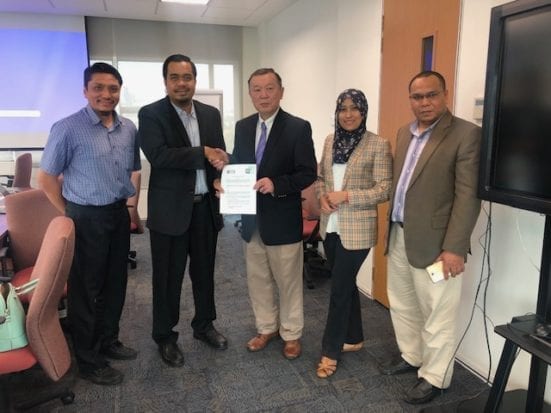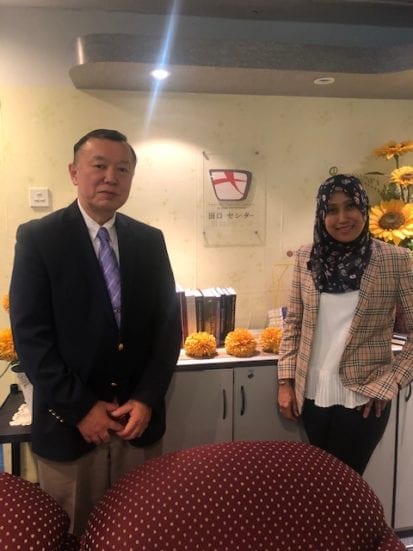 A local screw pump manufacturer, ADASFA Sdn. Bhd. collaborates with Universiti Teknologi Malaysia (UTM) Razak Faculty of Technology and Informatics; RFTI and Mississippi States University (MSU, USA) in developing their first super Archimedes screw pump for effective flood mitigation. One of the collaboration function is to increase the efficiency of the screw pump using TAGUCHI Method, pioneered by Dr. Genichi Taguchi under GENICHI TAGUCHI CENTRE FOR QUALITY AND SUSTAINABILITY (Taguchi Centre) at UTM Kuala Lumpur. The Director, Ts. Dr. Rozzeta Dolah together with Dr. Khamarrul Azahari has proposed to the group on the efficiency solution by utilizing Taguchi Parameter Design method for optimizing the parameters of the water screw pump produced by local company ADASFA Sdn. Bhd. supported by Japanese technology.
Both universities, UTM (Malaysia) represented by Vice-Chancellor Prof. Datuk Dr. Wahid bin Omar and MSU (USA) signed the Letter of Collaboration (LoC) in November 2019 and this  has marked a significant research milestone for UTM especially between Malaysia and United States of America, USA and Japan. Prof. Dr. Keiichi Motoyama from MSU representing the Center for Advanced Vehicular Systems (CAVS), came to Malaysia for LoC hand-over done on 5 November 2019 at RFTI, Taguchi Centre UTM KL. Prof. Dr. Keiichi Motoyama has assisted Taguchi Centre UTM in solving industry problem faced by ADASFA Sdn. Bhd. by increasing the performance of water screw pump.
The main three improvement concepts are:
To analyze the fluid behaviour at Water Control Gates – Fluid behaviour can be observed as stream flow of water throughout the gate areas. Evaluation of parameters will include pressure, velocity, flow rate, temperature and exerted shear stress of subjected fluid against the screw pump, hydrodynamic stress, and any evidence of detrimental stress from turbulent flow
2. Improvement of the parameters using Taguchi Method and experimental design techniques for optimum water control and isolation
3. To increase the efficiency by reviewing the mechanical design and characteristics of screw pump and and trash removal system
TAGUCHI Centre was  established in Universiti Teknologi Malaysia (UTM), Kuala Lumpur in 2015, and the centre was  recently officiated by the son of Dr. Genichi Taguchi – the Taguchi Method's pioneer, Engr. Shin Taguchi on 4 August 2018,  during our bi-annual conference of ICRQE – International Conference on Robust Quality Engineering at UTM KL. In Japan, this conference is organized in June every year at Shinagawa, Tokyo, conducted  fully in Japanese and attended by around 500-700 participants each year. Thus, since we have Taguchi Centre here in Malaysia, we organized the similar conference once in two years, in English, as Taguchi method sharing platform globally. Taguchi Method, sometimes called robust design methods developed by Dr. Genichi Taguchi to improve the quality of manufactured goods, and being applied in many fields; science, engineering, biotechnology, and even in services. Taguchi Method emphasized on minimizing the variation that  includes three principal contributions;  specific loss function, philosophy of the off-line quality control, and the innovations in the design of experiments (DOE).
This Taguchi Centre in UTM KL acts as the hub of Quality Engineering for South-East Asia region as this is the only one of its kind in Asia. It was officiated by the son of the late Dr. Genichi Taguchi, Engr. Shin Taguchi on 4 August 2018. In Japan, Taguchi Method has been used widely for quality improvement to achieve world-class quality product and zero defects.