Article prepared by Dr. Lee Yoke Lai
TOKYO, 3 Nov – 7 Nov – Sakura Science Program is a program supported by Japan Science and Technology Agency (JST) to encourage global outreach between Japan and other countries. Ten of Landscape Architecture students, Faculty of Built Environment and Surveying, UTM participated in the International Joint Workshop organised by Tokyo City University (TCU) Faculty of Urban Life Studies. This is the second time where UTM delegates were sent to collaborate with TCU urban studies department where the first one was carried out successfully exactly last year. The workshop theme for this year is "Experience Study and Workshop on Advanced Environmental Design Technology in a Context of Urban Heritage".
The first day started on 3rd November in TCU Todoroki campus with an opening ceremony that was initiated by Prof. Dr. Kazuhide Kawaguchi, the Dean of TCU followed by Dr Lee Yoke Lai and Assoc. Prof. Dr. Kei Saito. Next, it's the students' turn to reintroduce themselves amongst each other. We also had the chance to join the Todoroki annual campus festival as well as visitation to TCU Library. The program continued with a study walk on the natural landscape at Todoroki Valley which was filled with serenity, calming atmosphere, and not to forget new information enlightened by TCU lecturers.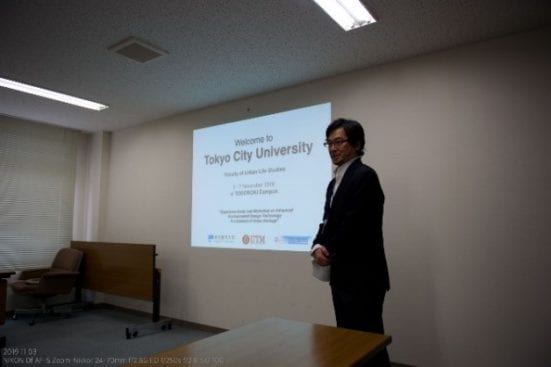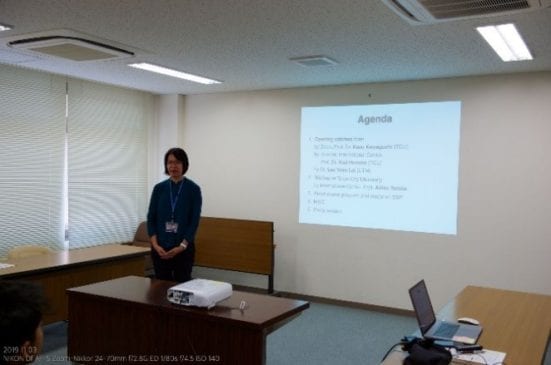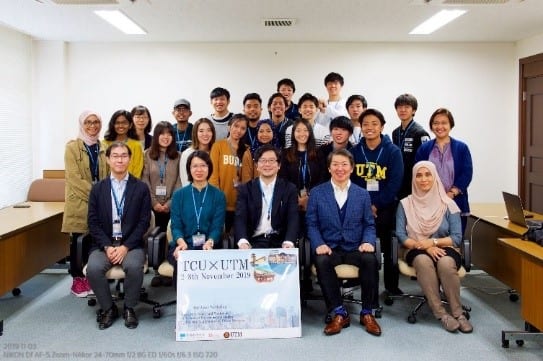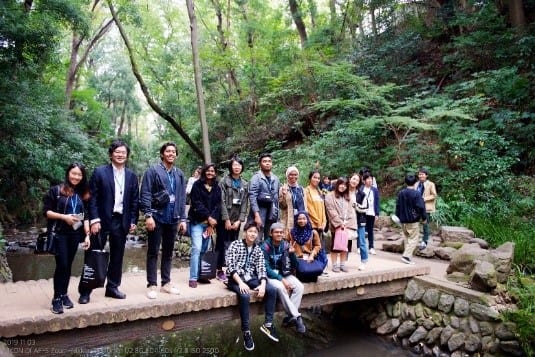 The next day, 4th November we were packed with three lectures sessions presented by each of the lecturer. The first one was a lecture Historical Landscape Conservation and Urban Environmental Design by Dr. Kei Saito. Next, we were given another informative topic regarding Attracting People for Historical Tourism Town in Japan by Prof. Dr. Kazuhide Kawaguchi. The last lecturer presented by Dr. Lee Yoke Lai herself, on the topic of Heritage Landscape in Malaysia. Three UTM students were also given an opportunity to present their previous academical projects by Chin Kah Lai, Shahida Bahari and Lee Cher Enn. Without delaying the day, we departed to Kawagoe City, a famous Denken Area (Preserved historic district system) which famous for its traditional Japanese urban setting. On that night, we witnessed unique architecture buildings, streetscapes and landscapes that were meticulously administrated by the city council to preserve Japan's cultural heritage.
In 5th November, we spent the entire day at the Samurai town, Kamakura town, another tourist attraction that hold the infamous Kotokuin Temple (Buddha statue) and Hachimangu Shrine. We visited Kamakura City Hall for the sharing session about City Planning in Kamakura; Ancient Capitals Preservation Act that established in 1966 and Urban Design guidelines of Kamakura City. We had to conduct a field survey at Kamakura city and site observation for this workshop. We strolled around the city and ended up at Yuigahama beach, the hidden gem of Kamakura to catch a sight of a beautiful sunset together.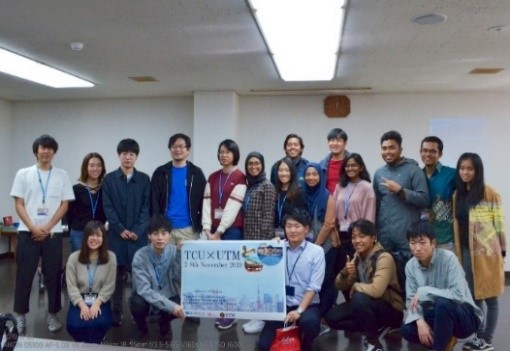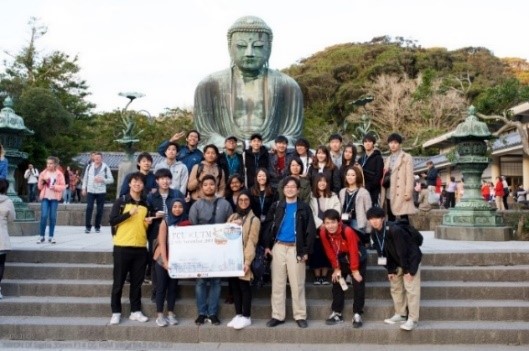 In 6th November, we had an off-campus lecture session at Mitsubishi Estate Co. Pte. Ltd. located in Chiyoda City, Otemachi. We were generously welcomed by Ms. Linda from the company. The topic for that day is Urban Design and Heat Island Mitigation measurement at Dai-Maru-Yu area presented by Ms. Linda herself. She then took us to the area to personally witness the bustling urban area equipped with speaker for each of the participants to hear required information. We visited several famous places such as Tokyo Station, Marunouchi Park Building, and Nakadori Avenue and Marunouchi Park Building. After settling around in the Marunouchi area, we went to Yume campus in Futako Tamagawa for a collaborative workshop. TCU and UTM students cooperatively in sharing ideas, issues and problem-solving plans for Kamakura Heritage City.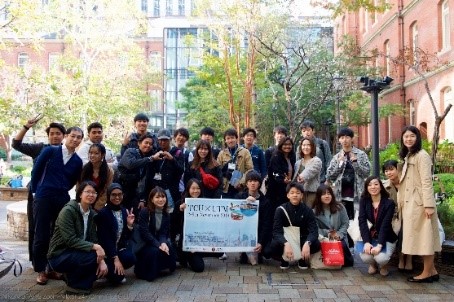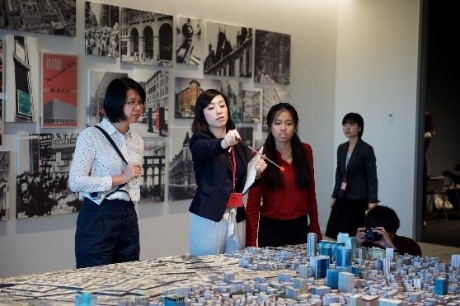 The last day of the workshop, 7th November 2019, each group were preparing for the final presentation of developing innovative conceptual ideas of Kamakura City and completion with analysis, synthesis and design synthesis. Each group presented design outcomes to the International Council and all lecturers of Tokyo City University. After certificate awarding by the International Council of TCU to all UTM students, we were invited to join farewell party prepared by TCU as a celebration of completing International collaboration 2nd joint workshop 2019 with UTM. Here we cherished our last moments together as Sakura Science Program participants, where we gladly handed over our handmade gifts as a token of remembrance to TCU students.