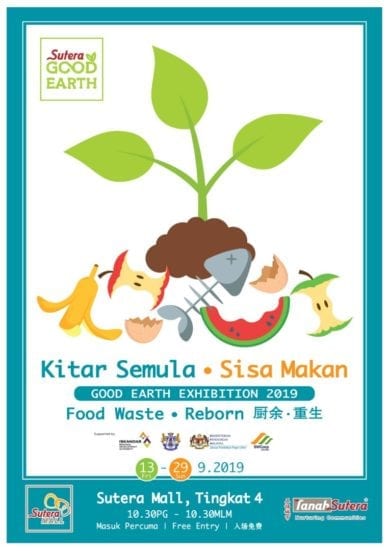 The Department of Biosciences, Faculty of Science, UTM demonstrated a few series of workshops during the Sutera Good Earth Exhibition which was conducted at Sutera Mall in Taman Sutera Utama, Skudai from 13 until 29 September 2019. The aim of the workshops was to convey the importance of environmental protection through sharing of knowledge involving various green activity demonstrations. These workshops were coordinated by Dr Huszalina Hussin with the joint cooperation by the Majlis Bandaraya Iskandar Puteri (MBIP). Other local authorities and private sectors involved including Iskandar Regional Development Authority (IRDA), Ministry of Education Malaysia (KPM), SWM Environment, SWCorp and Sin Chew Daily.
The workshops were conducted by the Biosciences Experts as follows:
20 September 2019 – "Artificial Tree Using Marine Microalgae" by Dr. Mohd Farizal Ahmad Kamaroddin
 In this workshop, Dr Farizal shared about Artificial Tree (Art3) using Marine Microalgae. This device has been designed for indoor application containing marine microalgae (Nannochloropsis sp.) that will consume CO2 gas (from ambient air) and releasing oxygen to its surrounding like a tree. The exhibition visitors will then understand how this project will reduce the CO2 level in a small office room using the invented device named Artificial Tree (Art3).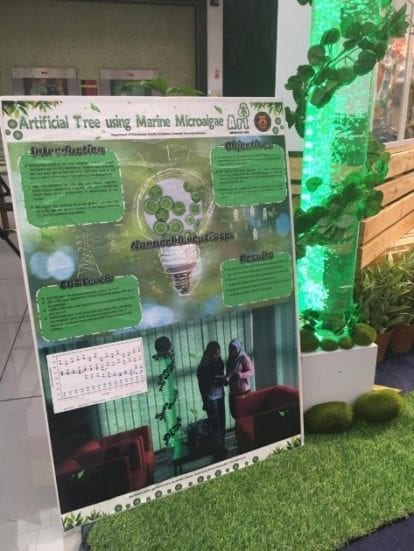 21 September 2019 – "Kitchen Waste for Greener Earth" by Dr Alina Wagiran
 Meanwhile, during this workshop, Dr Alina further explained the different types of kitchen waste to be recycled as main ingredient of composting. The sharing may help reborn of organic compost to be used as best supplement for greener earth through healthy plant consumed. Thus, let's transform our kitchen waste to compost, for greener earth!
22 September 2019 – "Composting Pallet" by Dr. Huszalina Hussin
To make it more interesting, a workshop by Dr. Huszalina further addressed on current issue of composting. Awareness on disposal and management of domestic and landscape waste was highlighted. In addition, the visibility of organic pellet compost was also discussed and techniques of making organic pellet compost was taught by demonstration. Sample analysis on variety of compost formation also had been revealed to the audience in order to have a good quality of organic compost.
23 September 2019 – "Bacteria Application in Waste Composting" by Nurul Asshequeen Mohd Nazam
 Finally, the interesting sharing on Bacteria Application in Waste Composting Workshop was conducted by Nurul Asshequeen, the Research Officer. This workshop explained on composting bacteria that helped us to gain fast, sustainable and odourless compost.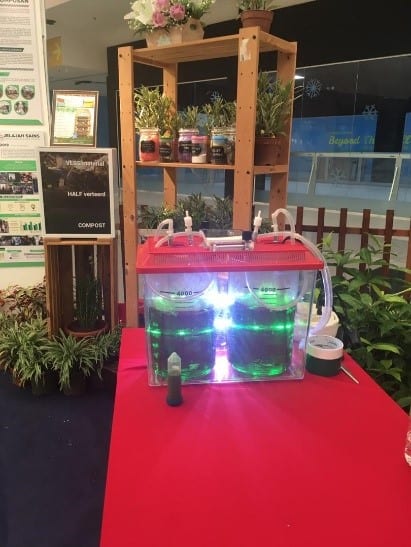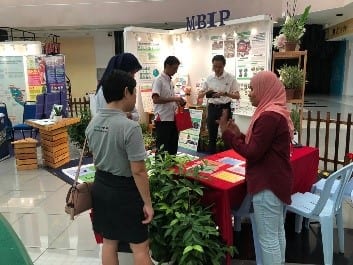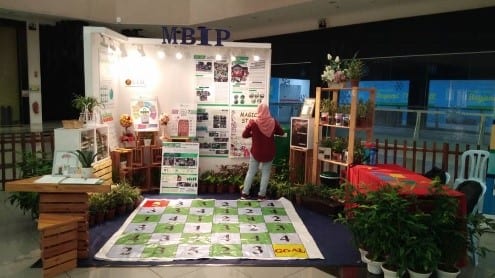 Reported by: Dr. Nor Ain Husein & Hjh. Nor Azlinda Abu Bakar