Dr. Muhammad Najib Razali, Senior Lecturer from the Faculty of Built Environment and Surveying (FABU), Universiti Teknologi Malaysia received Emerald Literati Award of Excellence from Emerald Publication.  The publication house which is based in United Kingdom has introduced this award since 26 years ago to celebrate and reward outstanding contributors from authors and reviewers by giving them the recognition and international credit.  The award was given to Dr. Muhammad Najib  by the Deputy Vice Chancellor (Development), Prof. Dr. Azlan Abdul Rahman and witnessed by Mr. William Loh from Emerald Publishing Limited during the Research Open Day organised by UTM Library.
According to Emerald, the Awards for Excellence is still one of the largest, independent award schemes led by a publisher.  Established to celebrate and reward the outstanding contributions made by Emerald's scholarly community, these awards help strengthen the impact of the winning research and support the author's scholarly journey by providing the recognition and international kudos they deserve.
Dr Muhammad Najib is very active in publication. He has authored or co-authored about 15 research papers with several real estate journals under Emerald Publication and more than 40 papers with other journals. Furthermore he also has reviewed more than 30 research papers. Dr. Muhammad Najib graduated with his PhD. from Western Sydney University majoring in property economics and finance.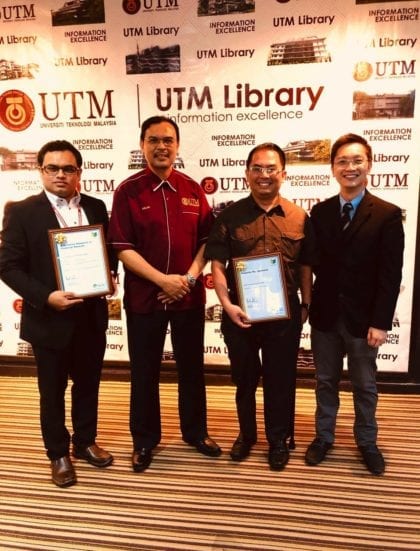 Article prepared by Dr. Muhammad Najib Razali