Johor Bahru,  September 2019 – A senior lecturer Ts. Dr. Dayana Farzeeha Ali and her Ph.D. student, Marlissa Omar from the School of Education, Faculty of Social Sciences and Humanities, Universiti Teknologi Malaysia (UTM) have participated in PECIPTA'19 which was held at Universiti Tun Hussein Onn Malaysia (UTHM) on 22nd and 23rd September 2019. The product that they brought to PECIPTA'19 is the Augmented Reality Engineering Drawing Apps (AREDApps) that is designed as teaching and visualization tools for Engineering Drawing course.
PECIPTA'19 is a biannual program organized by the Ministry of Higher Education, Malaysia since 2001. With this year's theme "Innovations beyond Imagination", PECIPTA'19 seeks to display innovative products and services from higher learning institutions. A total of 23 innovative products and service from UTM were exhibited at PECIPTA'19. Among the products is AREDApps that won a Gold Medal during the event, which was the only competing product from the School of Education, Faculty of Social Sciences and Humanities.
AREDApps incorporated the augmented reality technology for engineering drawing course to help enhance students' visualization skills. Apart from enhancing students' visualization skills, AREDApps can also be used as a teaching tool in the classroom. The implementation of AREDApps in the classroom can help educators to utilize the latest technology to make learning more interactive and interesting. With the introduction of the Fourth Industrial Revolution (IR 4.0), more effort to revolutionize teaching and learning experience should be explored especially among educators and researchers in their respective fields.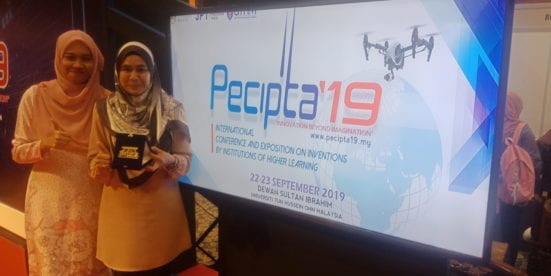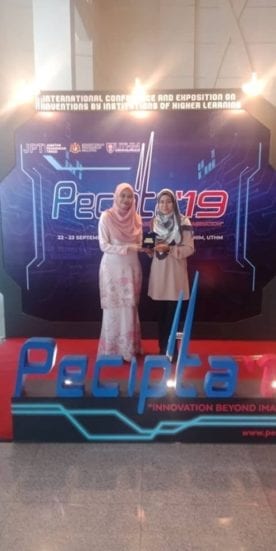 Written by Dayana Farzeeha Ali and Marlissa Omar