Universiti Teknologi Malaysia (UTM) is committed in its role to support international education through initiatives that promote the development of students to be more socially responsible and culturally competent. A valuable alliance of universities, the ASEAN Learning Network (ALN) has similar goal. Being a member institution of this network provides UTM partnership with international experts to collaborate together in creating opportunities for learning and contributing to society. Recently, members of the network from universities from the Philippines, Thailand, Vietnam, Indonesia and Malaysia convened in UTM for a 5-day programme, among others, to refine the activities that the member institutions can offer to each other.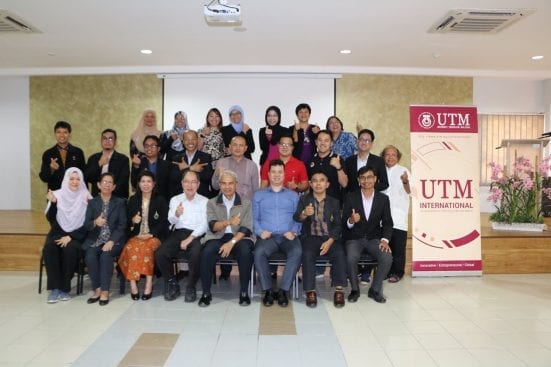 Group Photo after the Workshop Sessions
According to Professor Dr Mohd Shafry Mohd Rahim, Chair of Office of Undergraduate Studies, UTM is set to introduce a credited service learning course where students' entrepreneurial and leadership skills are honed through experiential learning and empowerment in bringing about socio-economic development in rural areas and developing villages. It will provide opportunities for students from all over the world to interact and work together in conducting on-site research and developing real-time business plans. The course will run from 11 November 2019 to 17 November 2019 and will incorporate ALN's experience in running its signature programme, SEED or Social Entrepreneurship for Economic Development.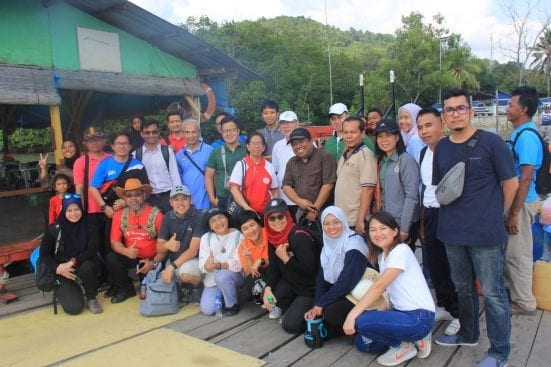 ALN Visit to Tanjung Surat on 2nd August 2019
A visit to Tanjung Surat Island was part of the 5-day programme and it aimed to introduce the context and setting of the upcoming service learning course. The visit was organised by UTM International with support from several key persons of UTM's Service Learning Malaysia – University for Society (SULAM) initiative. SULAM's Strategic Chair, Profesor Dr Mohd Zaki Bin Kamsah welcomed members of the network and viewed positively the upcoming service learning course as it will support the development of the local community at Tanjung Surat Island. The feedback from the delegates reflected that the programme with UTM has been meaningful both on personal and professional levels.
UTM is a member institution of many international alliances. For more information on the alliances, visit http://www.utm.my/international/alliances.