Universiti Teknologi Malaysia (UTM) recently hosted several activities for an international alliance, the ASEAN Learning Network (ALN). University leaders and representatives from eight international universities and two Malaysian universities convened in UTM for the network's executive committee meeting, annual general meeting, and strategic and transformational workshops. In the Welcoming and Networking Dinner, the UTM Vice Chancellor, Professor Datuk Ir Dr Wahid Omar applauded the synergy between individuals and institutions who came together to strengthen ties and diversify strategic collaborations to benefit member institutions and related communities.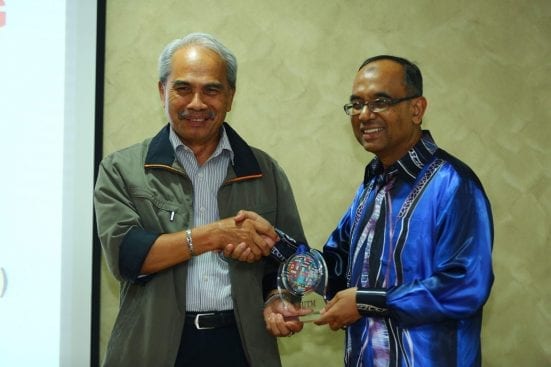 UTM Vice Chancellor, Professor Datuk Ir Dr Wahid Omar presenting a memento to ALN Chairman, Professor Emeritus Dato' Ir Dr Zainai Mohamed
Present during the 5-day programme (1st – 5th August 2019), among others, were Associate Professor Dr Rossukon Sangmanee, President of Princess of Naradhiwas University, Thailand, Professor Dr Tita Evasco-Branzuela, Vice President (Linkages and International Affairs), San Beda University, Philippines, Professor Nguyen Duc Trung, Vice Rector of Banking University Ho Chi Minh City, Vietnam, and Dr Yansen, Head of Office of Partnership and International Affairs, University of Bengkulu, Indonesia.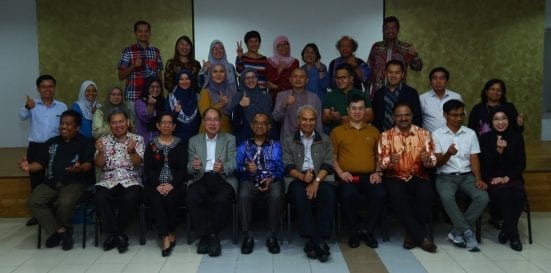 Group Photo during Welcoming and Networking Dinner
The workshops on transformational programmes and strategic planning aimed to drive international academic and research collaboration among its member institutions. Professor Emeritus Dr Chong Li Choy of University of St. Gallen, Switzerland, the Executive Director of the network hoped that the sessions will result in deeper understanding of the strands of the network and encourage ALN members to focus on new knowledge development through collaborative research and writing of academic papers and textbooks, in order to strengthen both teaching and research that can nurture the development of students in the evolving context of Asia. The network's signature programme, Social Entrepreneurship for Economic Development (SEED) and other best practices in capacity building for contextual leadership were also discussed.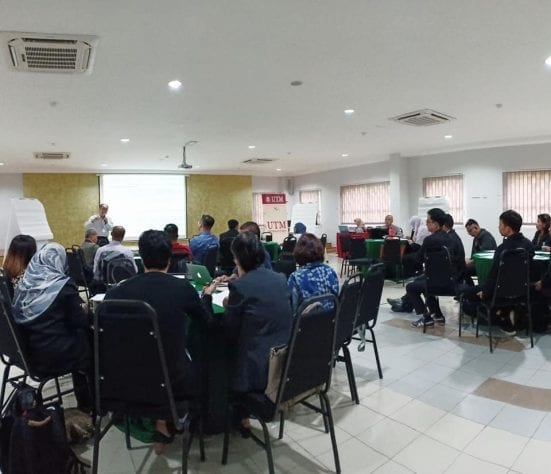 Workshops on Transformational Programmes and Strategic Planning
Its 4th Executive Committee Meeting and 2nd Annual General Meeting saw several new appointments in the network that further positioned each member institution in various key roles to strengthen the network. UTM Pro-Vice Chancellor (International), Associate Professor Dr Mohd Ismid Md Said was selected to be part of the Marketing team, and Manager (International Alliances), Dr Farhana Diana Deris elected as Assistant Secretary of the network.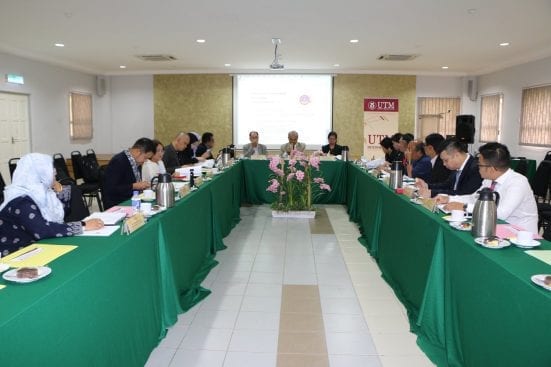 ALN 4th Executive Committee Meeting and 2nd Annual General Meeting
With student development at its heart, the network's Chairman, Professor Emeritus Dato' Ir Dr Zainai Mohamed urged more individuals and institutions to fulfil academia's social responsibility to community by joining the network and working together to develop students through international intercultural and transformational leadership programmes. During the meetings, representatives from Indonesia International Institute for Life-Sciences, Universiti Sains Malaysia and Universiti Tun Hussein Onn Malaysia were also present as observers.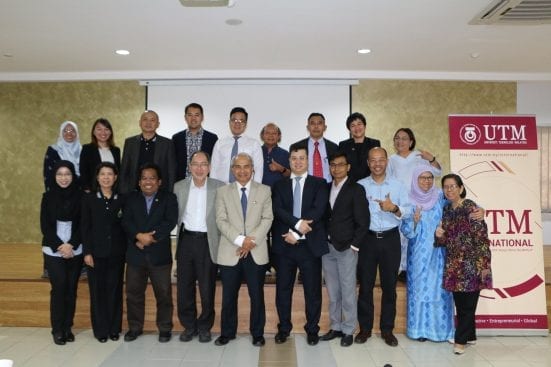 Group Photo of ALN 4th Executive Committee Meeting and 2nd Annual General Meeting
The 5-day programme was held mostly at the Azman Hashim International Business School. The lighter activities included campus tour and city tour and networking dinners. For the campus tour, the delegates visited the Raja Zarith Sofiah library, Institute of Bioproduct Development, Azman Hashim Stadium, Global Residence and the Administration Building. The programme also included a visit to Tanjung Surat Island, the location of UTM's upcoming SEED programme.
Hosting ALN activities was part of UTM's strategic internationalisation and global engagement initiative. Through this initiative, steps to facilitate student exchange between institutions through both multilateral and bilateral partnerships were taken, in particular, with Banking University Ho Chi Minh City and University of Bengkulu. UTM International as the main organiser thanked all parties who supported the 5-day programme.
UTM is a member institution of many international alliances. For more information on the alliances, visit http://www.utm.my/international/alliances.