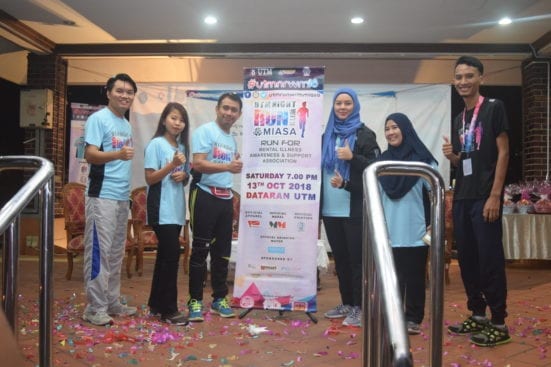 JOHOR BAHRU, 14 Oct.– Universiti Teknologi Malaysia (UTM) has always been a part of caring and university social responsibility activity.
Today, through the high commitment given by the Bioprocess Engineering Student Society (BIOSS), UTM has contributed RM3,000 to the Mental Illness Awareness and Support Association (MIASA) as a symbol of strong support towards curing mental illness through the coordination of UTM Night Run with MIASA 2018 (NRWM).
The cheque was handed to the MIASA President and Founder, Anita Abu Bakar by the advisor of NRWM, Assoc. Prof. Dr. Liza Md. Salleh at the end of the Journey to Recovery Forum held at the Institute of Bioproduct Development (IBD), today.
Dr. Liza said that the 2018 NRWM programme, organized by BIOSS is the fourth programme ever held since its inception in 2015.
She added, through the organizing of NRWM, participants not only practicing a healthy way of life by running, but also can be part of community service as some portion of the entrance fee was donated to MIASA.  The NRW was held on 13 October at Dataran UTM.
In the event, around 1000 participants comprising of UTM s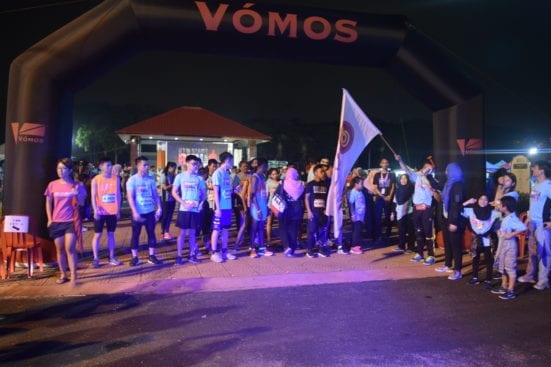 taff and students and Johor Bahru residents were involved.
"Since 2015 we have co-organized this kind of event with the support of several non-government charity bodies such as National Cancer Council of Malaysia (MAKNA), Brest Cancer Foundation of Malaysia (PRIDE) and National Cancer Society of Malaysia (NCSM).
"This year, NRWM' 18 is organized with the collaboration from MIASA to enhance awareness towards mental health issues and collect funds to support mental health patients," said Dr. Liza.
Dr. Liza said that approximately, there are 29.26 percent of population which is about 4.2 million of Malaysian citizens aged 16 and above having mental problems that will trigger to depression, anxiety and even worst, to death.
This programme was held in conjunction with 'Hari Sukan Negara' which is one of the proactive steps in transformation process towards Sporting Nation of Malaysia.