25 May 2017 – Congratulations to Danial Liew Yu Chuan, Master (Civil Eng UTM) and Mohd Fadhli Abd Rashid, PhD (Civil Eng UTM), for being the recipient of the prestigious Yang Di-Pertuan Agong Scholarship 2017/2018. The Scholarship Award Giving ceremony took place at the Istana Negara yesterday.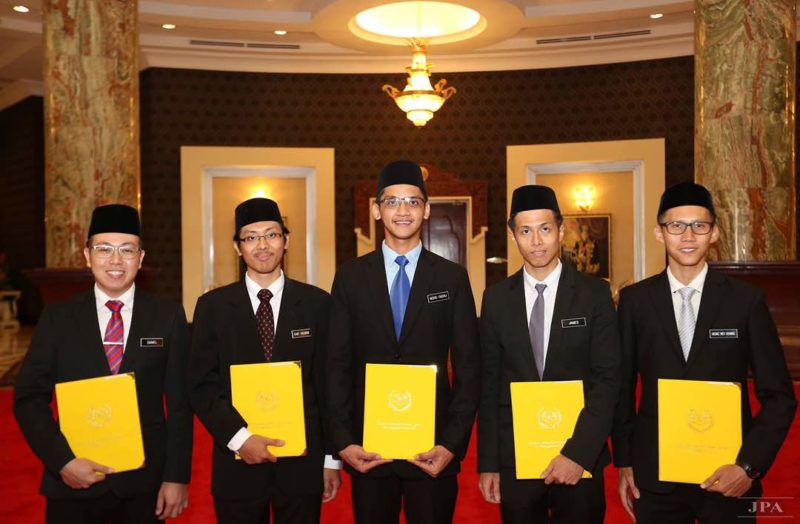 Yang di-Pertuan Agong Sultan Muhammad V conferred the Yang Di-Pertuan Agong Scholarship (BYDPA) 2017 to 12 students of higher institutions of learning and who will further their studies at the Masters and Doctor of Philosophy (PhD) level.
The scholarships, introduced by the Government in 2006 through the Public Service Department, are given to academically outstanding Malaysian citizens who have produced creative and innovative works and have secured a seat in leading universities in the country or abroad. All the recipients of the scholarship will further their studies in the field of science and technology at local and foreign universities.