Congratulations Nurul Syazwani Ahmad Sabri, PhD student at Malaysia-Japan International Institute of Technology (MJIIT) for receiving the Best Presentation Award at the International OTEC Seminar for the Young Researchers 2017, Institute of Ocean Energy Saga University (IOES), Imari, Kyushu, Japan.
The title of her presentation is"The Role of Temperature in Soils for the Growth of Temperate Crops". Nurul Syazwani conducts her research at UTM Ocean Thermal Centre, KL, and in Cameron Highlands.  Her discovery, in the identification of the key soil microbes by genomics, would improve the current knowledge in the application of cold deep sea water off OTEC power plants in cooling down the soils for the production of high value temperate crops in the tropics.
Such an emerging development would not only reduce our dependency on imported fruits, produce, and products, but would also save the environment of the highlands.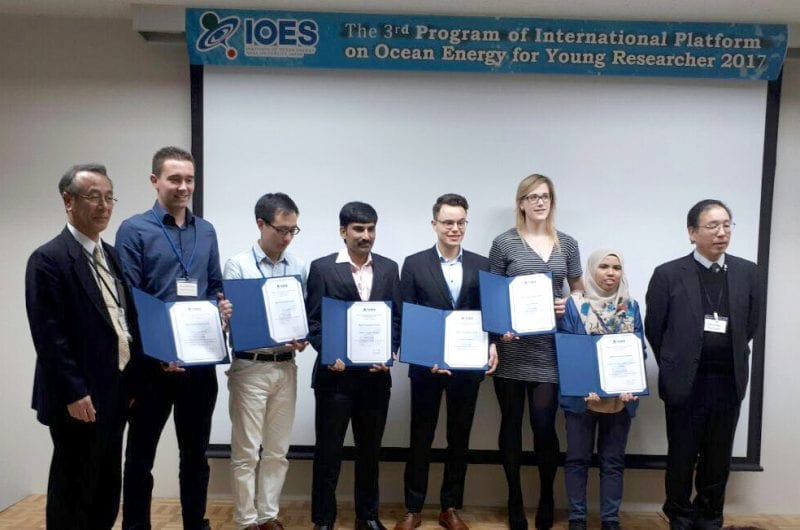 3rd Program of International Platform on Ocean Energy for Young Researcher 2017