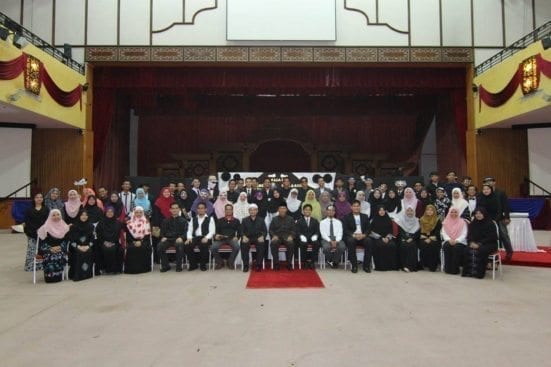 JOHOR BAHRU, 21 May 2016 – The Universiti Teknologi Malaysia Association of Silat Gayong (PSSGUTM) organized the Sehening Seharum Budi (SENDI) 2016 programme to pay tribute to its graduating members.
Held at the Dewan Sultan Iskandar, Johor Bahru campus, the programme was inaugurated by Major Mohd Noor Hj Abdul Samad, the Trustees Holder for Seni Silat Malaysia Association for Johor Bahru District.
Programme Director, Fahmi Ridwan Mat Radzi said the main purpose of the program is to foster closer ties between old and new members while giving credit to the contributions that have been given.
"In addition to giving awards to 11 final year students, we also want to strengthen the relationship between old and new members as well as exchange views on their respective experiences," he said.
In conjunction with SENDI 2016, the PSSGUTM Alumni fund was also successfully launched. Also conducted was the introductory session of newly appointed Members of Alumni Relations Committee by the previous members.
"As the Programme Director, I am very satisfied with the smooth running of this activity resulting from the cooperation of all members.
"Through this program, it is hoped that the fighting spirit will born inside a fighter to defend our religion, people and country," he said.