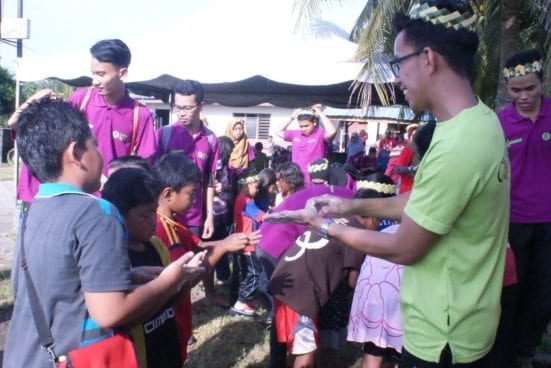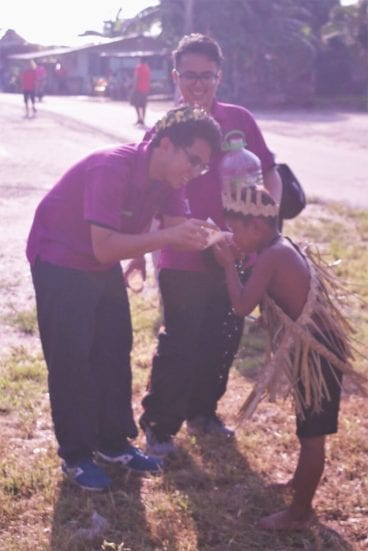 JOHOR BAHRU, 6 May 2016 – The Bio Process Student Society of University Teknologi Malaysia (BIOSSUTM) has implemented a Community Service programme at the Perling Orang Asli settlement.
The area is inhabited by 82 families of Orang Asli Laut communities. The majority of them work as fishermen and in nearby restaurants in various positions.
Programme Director Nur Ashikin Othman said that the main objective of organizing this programme was to raise awareness among the Orang Asli community about environmental and self-hygiene management.
"In line with our main objective, such activities were carried out such as toothbrushing and hand washing demonstrations.
"There were also a number of activities such as peeling bark contests, tug of war and coconut peeling by hand. In addition, there were gotong- royong activities carried out at the end of the program after the donation handover to the village chief," she said.
Among the items donated were rice, sugar, salt, condensed milk, drinks and used clothing. This contribution was donated by the citizens of UTM a few weeks before the programme.
The program ended successfully when these students in some way helped ease the burden of those in need and also helped to raise awareness about hygiene and the environment.