The Ranking Web of Repositories has positioned UTM-Institutional Repository (UTM-IR) (http://eprints.utm.my/) at the first place among Malaysian web institutional repositories for the January and July 2015 ranking. UTM-IR successfully retained the position since 2012 until present. Meanwhile, USM-IR and UPM-IR closely trailed at 2nd and 3rd place according to the latest July 2015 ranking.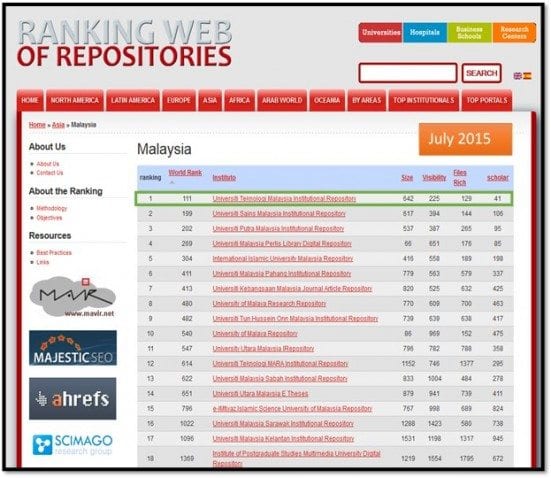 Top Institutionals (World Rank)
The Ranking Web of Repositories has ranked UTM-IR at 80th place among the world web institutional repositories, right behind Harvard University digital access (79th) according to January 2015 ranking. However, UTM-IR position slightly drop to 95th place according to July 2015 ranking.
Top Institutionals (World Rank) – January and July 2015