JOHOR BAHRU, 13 August 2014 "Konvensyen Antarabangsa Jiwa Pendidik 2014" was successfully held at Dewan Sultan Iskandar, Universiti Teknologi Malaysia.
The theme of the convention was "Memartabatkan Profesion Keguruan Melalui Penyelidikan & Inovasi" and was jointly organized by Institut Pendidikan Guru Kampus Temenggong Ibrahim Johor, Fakulti Pendidikan Universiti Teknologi Malaysia, Jabatan Pelajaran Negeri Johor and Majlis Guru Cemerlang Negeri Johor.
A total of 150 papers were presented and 140 innovative products were exhibited at the convention. The keynote speakers for this convention were Datuk Prof. Dr. Mohd Tajudin Ninggal and Dr. Haji Muhammad Nor Mohd Taib.
Participants of the convention comprised secondary school teachers and students, as well as lecturers from higher educational institutions in Johor.
The convention, officiated by Dr. Haji Muhammad Nor Mohd. Taib, Director of Research, Development and Innovation, Institut Pendidikan Guru Malaysia, was not only able to strengthen academic partnerships, but was also successful in fostering better relationships between the four joint organisers.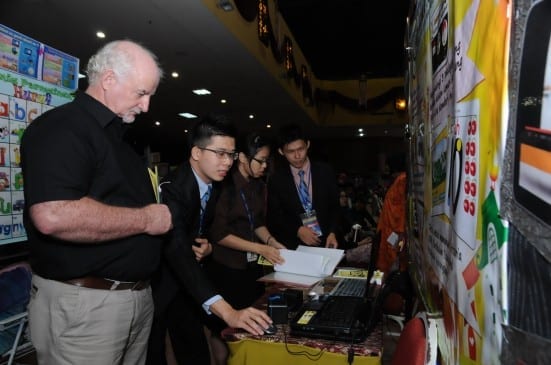 Innovative educational products displayed at 'Konvensyen Antarabangsa Jiwa Pendidikan 2014' at Dewan Sultan Iskandar, UTM Johor Bahru