Behind every success there is effort, passion, creativity and dedication. Under the keen eye of Dr. Sapura Mohammad, and with the unerring support of the Faculty of Built Environment in particular and the University in general, a team of students from the Landscape Department has brought glory to UTM.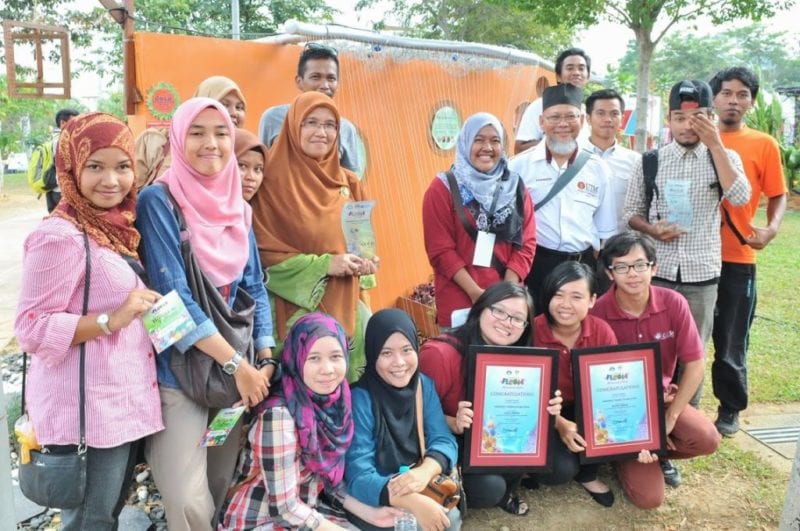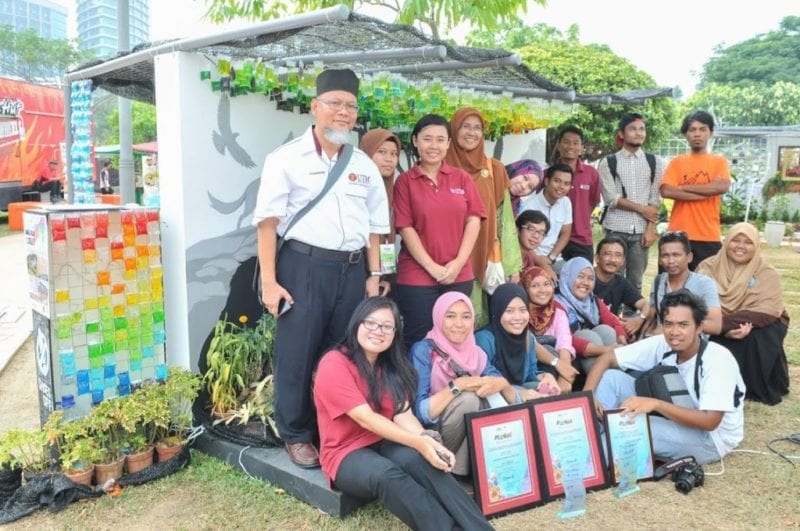 The team, comprising 14 landscape architecture students, won two awards, gold and silver, in the University Decorative Wall Art category at the recent FLORIA 2014 International Flower and Garden show. The event was hosted by the Putrajaya Corporation, in Precinct 4, Putrajaya.
The team's entry, encapsulating the concept of "Blush of Early Morn" won the Gold award, while another entry entitled "Vertical Spectrum" bagged Silver. Both entries were manifestations of art, form and space and epitomize the chosen concept unerringly, thus, catching the judges' eyes.
The award giving ceremony was held on 19th June, 2014 in Putrajaya.
Heartiest congratulations for the well-deserved double victory!