Global Collaborative Learning (GCL) 2023 is an international program involving four prestigious universities from four different countries: Universiti Teknologi Malaysia (UTM), Universitas Negeri Jakarta (UNJ) in Indonesia, King Mongkut's University of Technology Thonburi (KMUTT) in Thailand, and Ritsumeikan University (RU) in Japan. The hosting of this program alternates between the universities involved. Despite being hit by the pandemic for two years, the program continued to be active online. For the year 2023, RU is delighted to host the program.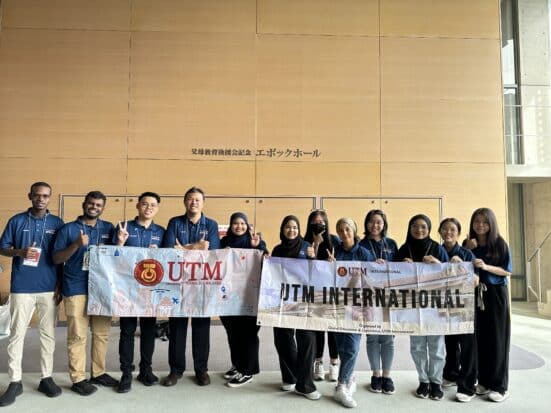 Delegates from UTM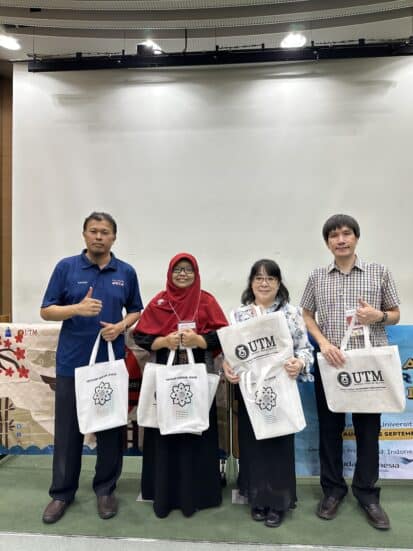 Instructors from (left) UTM, UNJ, RU and KMUTT
Exchange of souvenirs and tokens of appreciation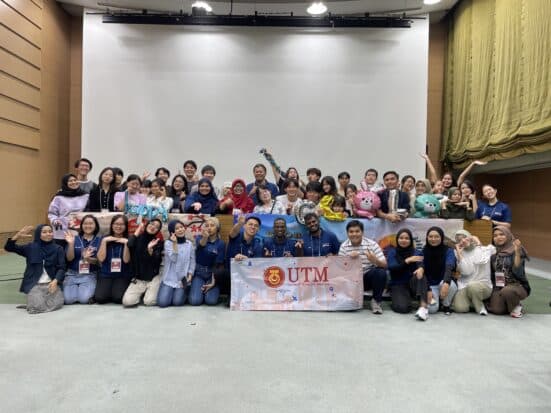 Delegates for the GCL2023
The program was split into two phases – online, which took place on 21-22 August 2023, and offline, from 26 August to 2 September. During the first phase, the participants were trained in the Design Thinking Process, which helped them overcome a given problem. They focused on customers' needs to ensure their solution met their requirements. The program included group cooperation and creative and critical thinking methods. In the second phase, offline in Japan, the participants underwent training to create solutions to problems based on the Internet of Things (IoT) technology. They were required to prepare a business canvas model, identify the value of their project, and pitch their product at the end of the program. The program's second phase involved local communities, providing opportunities for participants to help solve local community problems.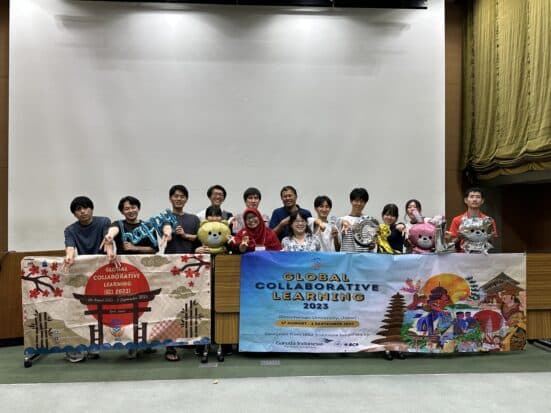 Instructors and Delegates from RU

Instructors and Delegates from UTM
This program focuses on local community involvement, allowing participants to assist in resolving community issues. Eleven delegates from various faculties at UTM, including the Faculty of Electrical Engineering (FKE), Faculty of Built Environment and Surveying (FABU), Faculty of Chemical and Energy Engineering (FKT), Faculty of Management (FP), Faculty of Social Sciences and Humanities (FSSK), and Faculty of Computing (FK), represented the university in this program. Altogether, 42 delegates from all participating universities attended.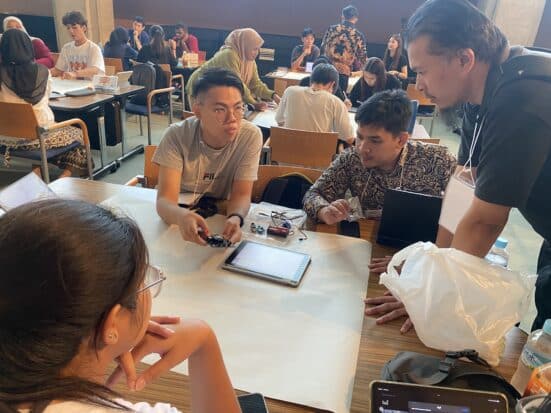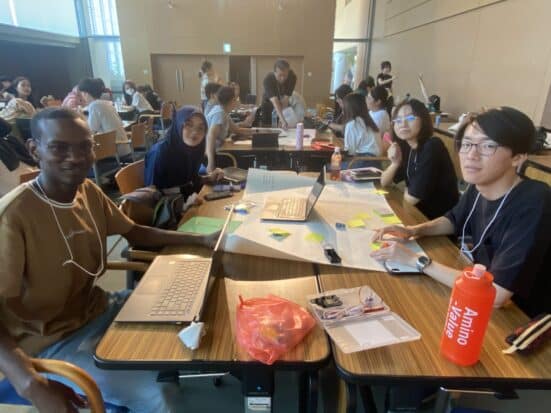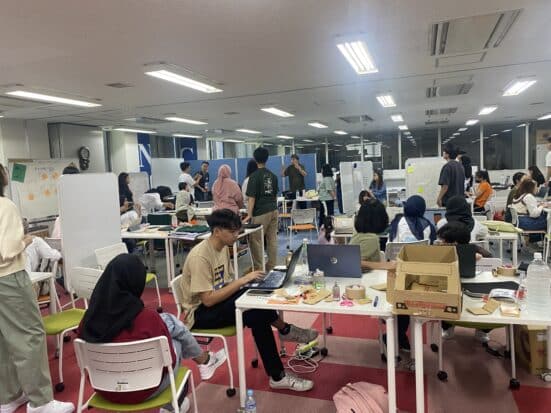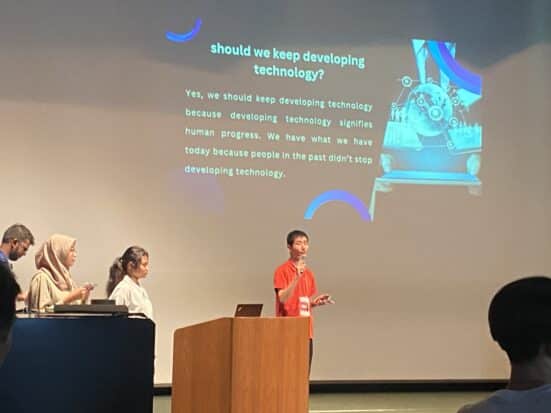 Training session, prototype development and pitching session
We are honoured and delighted to have received sponsorship from the Ministry of Higher Education (MOHE), Yayasan Raja Zarith Sofiah Negeri Johor (YRZSNJ), Universiti Teknologi Malaysia (through UTM International), Ritsumeikan University (RU), Masjid Taman Pulai Indah, and Yayasan Warisan Johor (YWJ) for our program. We would like to extend our special thanks to MOHE, YRZSNJ, UTM, RU, Masjid Taman Pulai Indah, and YWJ for their generous support, which has been crucial in making our program a success.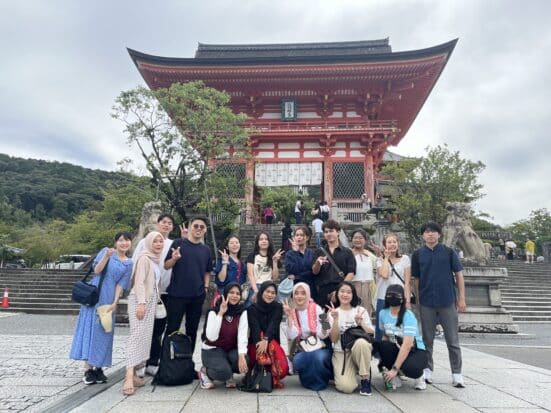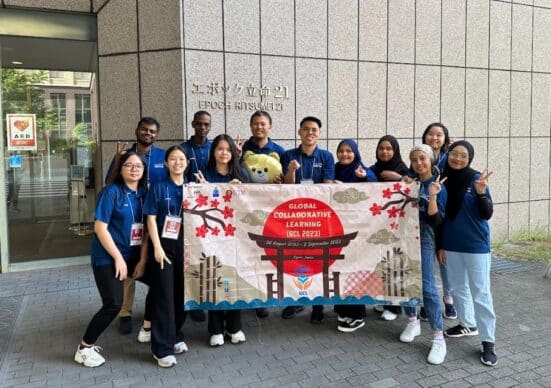 Happy faces of UTM's delegates
This article was written by Nurul Ashikin Abdul-Kadir, Tong Jun Hong and Nurul Hazimah Kamsaini.