30 June – Vienna, Austria: In 2009, the United Nations Committee on the Peaceful Uses of Outer Space launched the International Space-weather Initiative (ISWI). This initiative has focused on developing research capabilities in various outer space scientific disciplines, particularly on space-weather.
This year's UN Workshop ISWI, themed "The Way Forward," was organized by the United Nations Office for Outer Space Affairs with the support of the International Committee on Global Navigation Satellite System (ICG). The event occurred at the United Nations Office in Vienna from June 26th to June 30th, 2023.
Out of the 40 participants present at the workshop, Siti Syukriah Binti Khamdan, a PhD student in Geomatic Engineering from UTM's Faculty of Built Environment & Surveying (FBES), was chosen to represent both UTM and Malaysia. She was given travel support and a daily allowance, which made it possible for her to attend the workshop. Moreover, UTM International and FBES provided financial support and assisted the student in presenting her research on an international platform.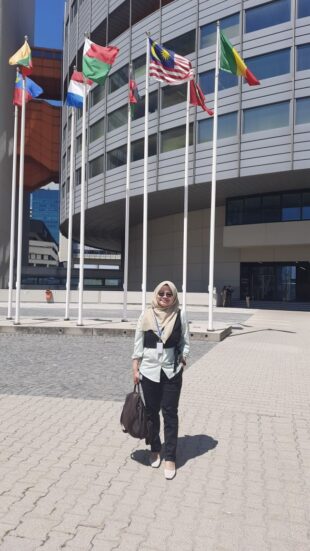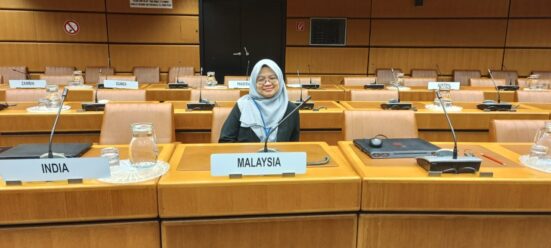 The ISWI has created a platform that helps develop space-weather communities in developing countries. This platform allows these communities to collaborate and share ideas, information, and data to work on joint projects. The workshop aims to further instrument deployment and data interpretation in developing countries while focusing on new research findings. Additionally, the goal is to strengthen international coordination and cooperation on space-weather products and services.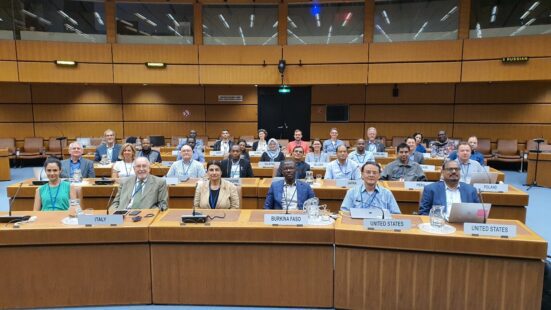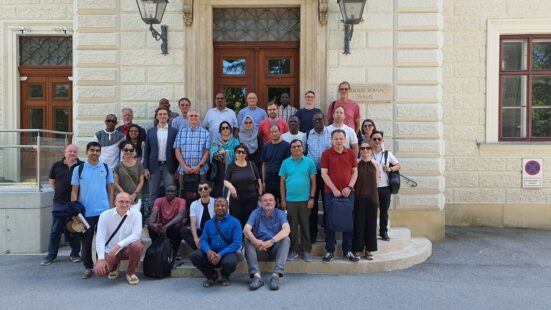 The workshop program consists of a set of technical presentations that cover topics related to space weather. These include solar physics and its effects, instrumentation used to study space weather, data and modelling, the impact of space weather on global navigation satellite systems, and national programs and studies focused on space weather.
Siti Syukriah, a Geomatics student, is well aware that space weather conditions can have a negative impact on the accuracy and precision of satellite positioning and navigation applications. To support the National Space Policy, Siti is currently conducting research on ionosphere conditions and modelling, utilizing GPS measurements.
During the workshop, Siti Syukriah shared her research on the importance of a local ionospheric model in Malaysia for GPS positioning and navigation applications. She derived the model from GPS stations in Malaysia and applied it to solve GPS carrier-phase ambiguities. Results showed that the local model was effective in improving the resolution of carrier phase ambiguity compared to the global ionospheric model.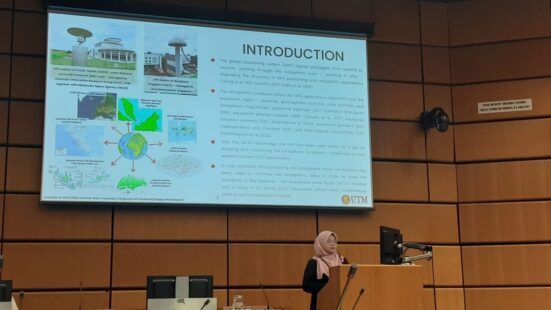 During the workshop, Siti Syukriah had the opportunity to share information about the research facilities and ongoing studies at UTM, particularly within the Geomatic Innovation Research Group (GnG) in FBES. This group supports space-weather studies that are beneficial to the committee.
Prepared by: Siti Syukriah Binti Khamdan