Alhamdulillah, I had the honour and privilege of attending the book launch of "ISLAM: THE COVENANTS FULFILLED" written by Tan Sri Professor Dr Syed Muhammad Naquib Al-Attas on the occasion of Tan Sri Professor's inaugural lecture of the same title on the 29th of July 2023 at the Dewan Merdeka, World Trade Centre, Kuala Lumpur.
Attended by many dignitaries and more than 1400 attendees, we were also honoured to have the presence of Her Majesty Raja Zarith Sofiah Binti Almarhum Sultan Idris Shah, Permaisuri Johor, and Chancellor of UTM, gracing the event with a Royal Address that encapsulates the high regard we have for the work of Tan Sri Professor Syed Muhammad Naquib Al-Attas.
As Her Majesty deliberated, Tan Sri Professor Al-Attas is nothing short of awe-inspiring. As one of the most brilliant, productive, and multi-faceted scholars of our time, his presence and words resonated deeply with everyone in attendance. His extensive body of work, comprising 34 books and monographs in both Malay and English, bears testament to his unwavering dedication to the pursuit of knowledge and understanding.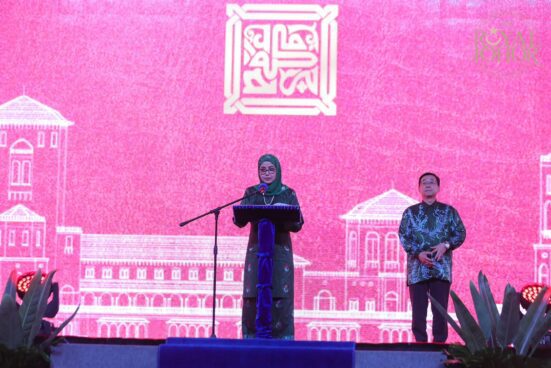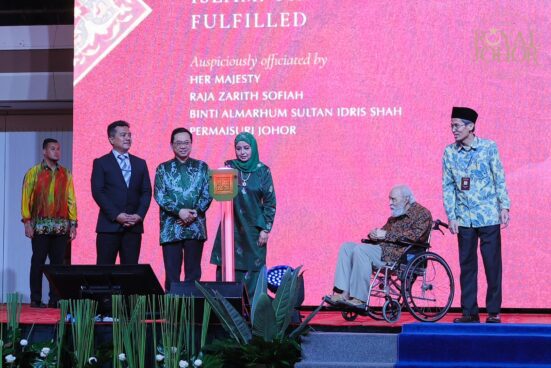 Enriching Islamic Thought and Nurturing Authentic Understanding
Professor Al-Attas' contributions to various fields of Islamic thought, history, and civilisation have not only guided and inspired countless Muslims globally but have also enriched academic discourse on a global scale. His meticulous research and critical insights have clarified many key terms and concepts, rectified misconceptions, and provided solutions to challenges faced by the Muslim community.
The latest book, "ISLAM: THE COVENANTS FULFILLED," stands as a testament to Professor Al-Attas' intellectual acumen and deep commitment to the cause of Islam. This work delves into the profound meanings of the Covenant of the Children of Adam and their descendants with God, and the Covenant of the Prophets, elucidating how Islam, as brought by Prophet Muhammad (May Peace Be Upon Him), fulfils both Covenants. Such profound reflections equip us, as Muslims, to grasp the true essence of our faith and worldview.
Moreover, the book serves as a timely reminder to remain vigilant about potential misinterpretations that can arise from mistranslating key Islamic terms. In an era characterised by the rapid dissemination of information and the prevalence of disinformation, this cautionary note assumes even greater importance. Professor Al-Attas' clarifications are invaluable in preserving the authenticity of Islamic teachings and promoting a nuanced understanding of the Quran.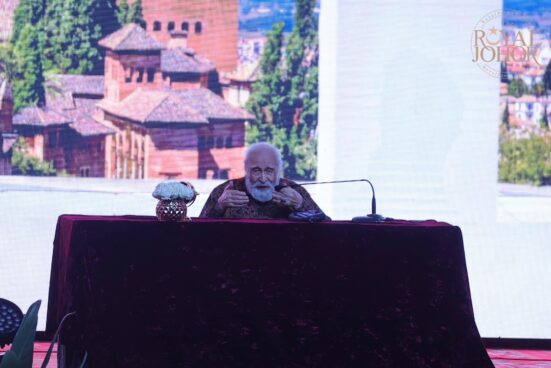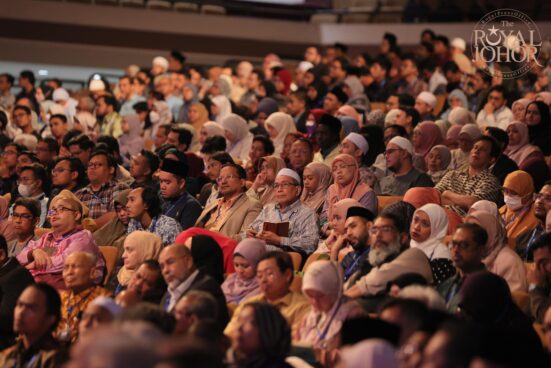 UTM's Commitment to Cultivating Genuine Knowledge and Scholarly Excellence
As the Vice-Chancellor of UTM, I humbly take immense pride in Professor Al-Attas' association with our university. His enduring commitment to knowledge and education has left an indelible mark on our institution. His appointment as the Raja Zarith Sofiah Centre for Advanced Studies on Islam, Science, and Civilization (RZS-CASIS) Distinguished Visiting Professor from 2012-2014, his iconic Saturday Night Lecture Series (SNL) at CASIS in the year 2012 until 2014, and continues until today by the current Holder of Syed Muhammad Naquib al-Attas Chair of Islamic Thought, Prof. Dr Wan Mohd Nor Wan Daud.
Professor Al-Attas's have also published one of the best works on the history of Islamization of the Malay archipelago, Historical Fact and Fiction, published by UTM Press in 2011, and the establishment of RZS-CASIS that is built upon his educational philosophy and practice reflects his unwavering dedication to fostering Islamic scholarship.
I believe, upon reflection, that UTM needs to take several important actions in order to address the issues Professor Al-Attas raised regarding the nature of knowledge.
Firstly, we must emphasise the importance of cultivating the real knowledge culture that is centred around the right scholars and knowledge. This knowledge culture is defined as the appreciation of any individuals in the university of true knowledge, in any situation, formal or informal, as such that it leads to cultivating the right adab.
Knowledge culture must begin with the right scholars and true knowledge, as knowledge is not the same as information. Prof. al-Attas defines knowledge as "referring to God as the ultimate source of knowledge; it is the arrival of the meaning towards the soul and the arrival of the soul towards meaning".
Secondly, UTM should prioritise interdisciplinary engagement to facilitate a holistic approach to knowledge. While maintaining the importance of UTM's core business, science and technology, we must not negate the importance of humanities studies that comprise religion, philosophy, history, language and civilisation. Professor Al-Attas' work exemplifies the interconnectedness of various fields grounded in religion, demonstrating that true knowledge transcends disciplinary boundaries. By encouraging collaboration across faculties and departments, we can foster an environment where diverse perspectives converge, enriching the academic experience and promoting a deeper understanding of complex issues.
Furthermore, UTM must underscore the significance of ethics and values in the pursuit of knowledge and scholarly excellence. As we navigate an age of disinformation and misinformation, the ethical use of knowledge becomes paramount. By promoting ethical conduct and responsible information dissemination, UTM can contribute to building a society that values integrity and authenticity in knowledge-sharing.
Moreover, UTM should actively engage in the preservation of traditional knowledge and cultural heritage. Professor Al-Attas' emphasis on preserving the authenticity of Islamic teachings serves as a valuable reminder of the importance of safeguarding traditional wisdom. By integrating traditional knowledge into our academic curricula and research endeavours, UTM can contribute to the preservation and dissemination of valuable cultural insights.
UTM's Vision for Intellectual Integrity and Lifelong Learning
In line with Professor Al-Attas' profound and insightful thought, UTM must also strive to address misinterpretations and misrepresentations of knowledge. By fostering a culture of scholarly rigour and intellectual honesty, we can counter the spread of misinformation and uphold the accuracy of knowledge.
Lastly, UTM must foster an environment that promotes a lifelong love of learning. Education should not be confined to formal academic settings; rather, it should be a continuous journey of intellectual growth for the sake of being a good man or man of Adab, as espoused by Professor Al-Attas. By encouraging a love of learning beyond the classroom and supporting research and lifelong learning opportunities, UTM can nurture individuals who are committed to seeking and imparting true knowledge throughout their lives.
As we navigate an ever-changing world, UTM must embrace its role as a leading institution of higher education by addressing the question of knowledge posed by Tan Sri Professor Al-Attas. By prioritising critical thinking, interdisciplinary engagement, ethics, and the preservation of traditional knowledge, we can cultivate a generation of scholars and learners who appreciate the distinction between information and true knowledge. Through these efforts, UTM can contribute significantly to the advancement of knowledge, the preservation of cultural heritage, and the promotion of authentic understanding in our society. Insya-Allah
UTM, Innovating Solutions
In the name of God for mankind
Professor Datuk Ir. Ts. Dr. Ahmad Fauzi bin Ismail
Vice-Chancellor
Universiti Teknologi Malaysia
Photo and Image Credit : The Royal Johor