Kuala Lumpur, 28 July 2023 (Friday) – An invaluable workshop on writing research grant applications for UTMER / UTMFR was organised by the Faculty of Social Sciences and Humanities Kuala Lumpur (FSSHKL) at UTM Kuala Lumpur. The academic staff of FSSHKL participated enthusiastically in the workshop, which was held at Bilik As-Shafie in Sultanah Zanariah Library Building.
The workshop, which the Research and Publications Committee spearheaded, sought to give participants the skills and motivation they would need to create compelling proposals. Dr Wan Farah Wani binti Wan Fakhruddin, who received UTMFR and FRGS funds in 2019, spoke at the ceremony. Dr Wan Farah Wani, who has a wealth of experience in grant application procedures, provided her knowledge and led the participants through the crucial phases of crafting effective submissions.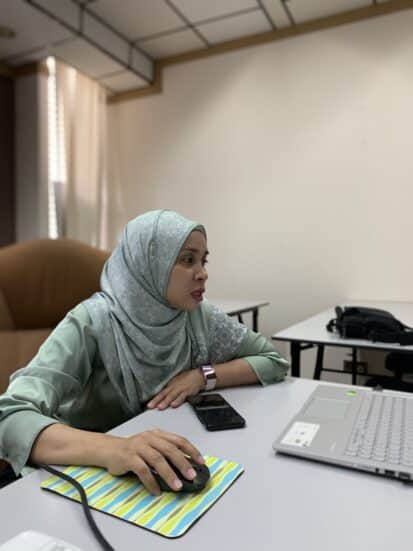 The workshop encouraged participants to jump right into the craft of creating proposals using a hands-on approach. Dr Wan Farah Wani provided valuable insights into the essential components that evaluators look for in a good proposal by showcasing examples of successful grant applications. Her captivating presenting style and personal success tales motivated the academic staff to set high goals and be innovative with their research ideas.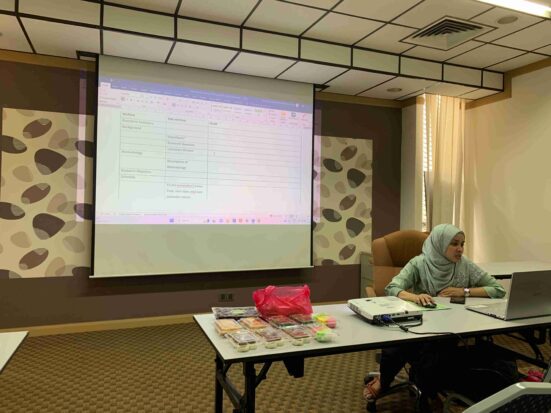 The workshop underlined the value of editing and proofreading services because it recognised the relevance of flawless proposal presentations. Dr Wan Farah Wani emphasised the importance of tools like Enago that can help participants improve the quality and coherence of their proposals.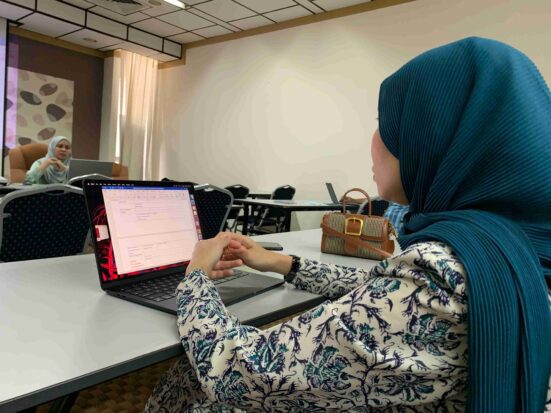 The academic staff at FSSHKL wholeheartedly embraced the workshop's goals and committed themselves to submitting their work by the deadline of August 7th, 2023. Their motivation to apply for research grants was significantly increased by the hands-on experience and advice they got during the workshop.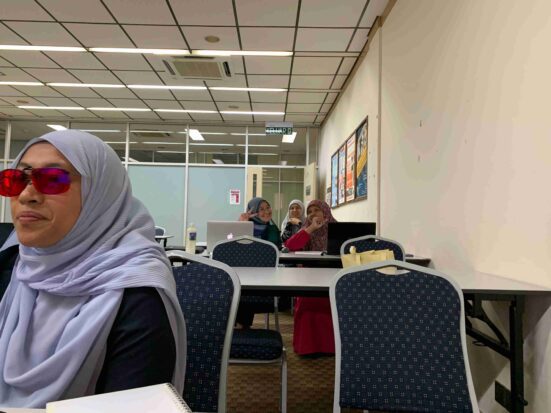 The Research and Publications Committee expressed their intention to organise such workshops of this nature in the future. Such initiatives are essential for encouraging a research-friendly environment and empowering academics to participate in ground-breaking studies.
Participants left the workshop with newfound enthusiasm and determination to draft winning proposals for the UTMER / UTMFR research grants. The Faculty of Social Sciences and Humanities Kuala Lumpur, UTM Kuala Lumpur, hopes that the knowledge obtained from this workshop will result in a rise in high-quality research proposals, possibly impacting the research landscape in the social sciences and humanities field.