Universiti Teknologi Malaysia's (UTM) esteemed student organization, PERSAKA (Persatuan Mahasiswa Sains Komputer), recently concluded its highly anticipated Annual General Meeting 2023 (AGM'23) on 27 June 2023 with great success. The AGM was held at Dewan Seminar Kejora, N28a, and it served as a pivotal event to present and ratify all the remarkable activities organized by PERSAKA throughout the year.
Dr. Suhaila Bt Mohamad Yusuf, Chairperson of the Faculty of Computer Science Student Development Committee, graced the occasion as the chief guest and officially opened the AGM'23.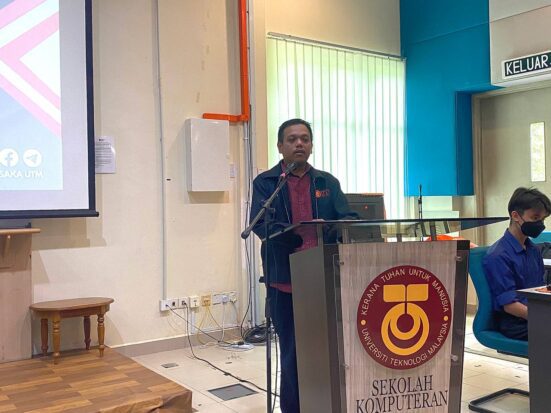 Dr. Muhammad Iqbal Tariq Bin Idris, Advisor, PERSAKA. He has been a guiding force throughout the development of PERSAKA and also gave a heartfelt speech during AGM'23.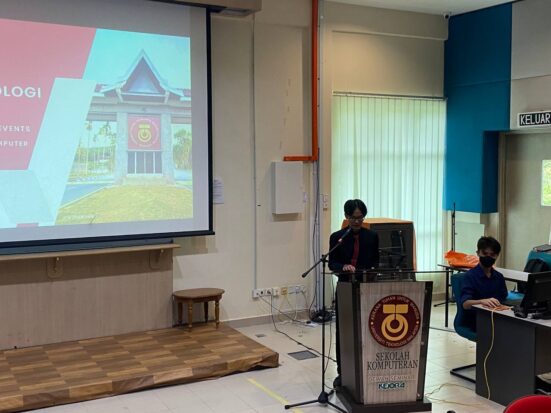 (PERSAKA) Deputy Secretary Muhammad Taufiq Bin Jurimi took the stage with enthusiasm and confidence to present the Computer Science Students' Union 2022/2023 Annual Activity Report.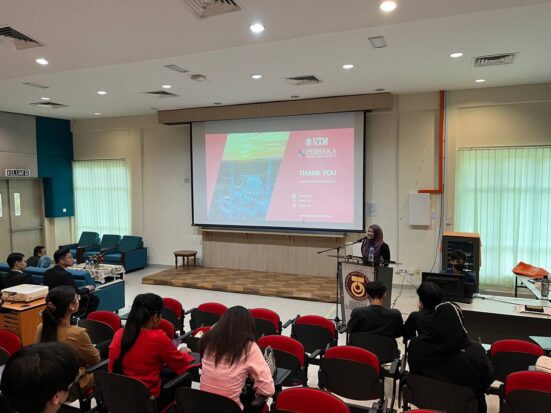 (PERSAKA) Treasurer Sayang Elyiana Amiera Binti Helmey confidently took the stage to present the association's financial statements for the 2022/2023 session.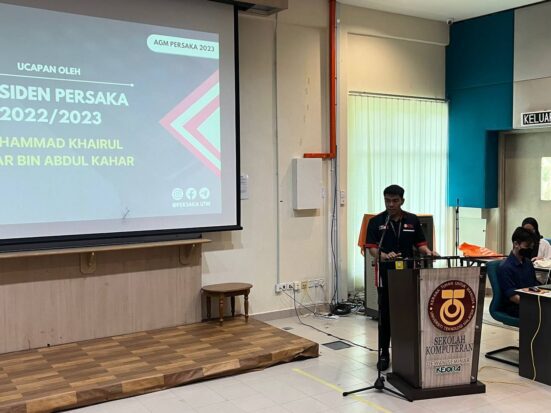 Muhammad Khairul Azhar Bin Abdul Kahar as President (PERSAKA) to deliver his speech, thus dissolving the Computer Science Student Association Committee Council Session 2022/2023.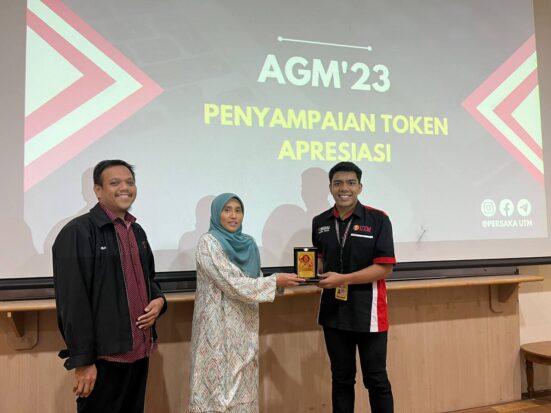 A representative from PERSAKA receiving a souvenir.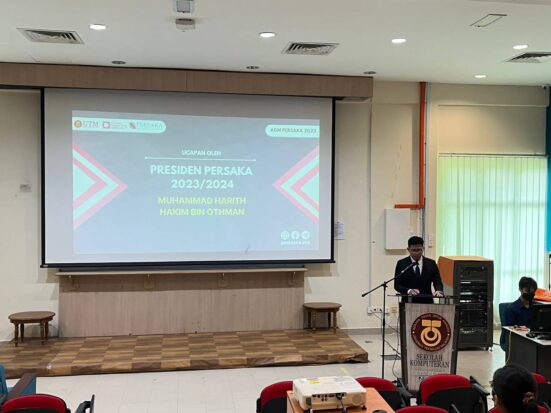 Muhammad Harith Hakim Bin Othman has been officially announced as PERSAKA's President for 2023/2024.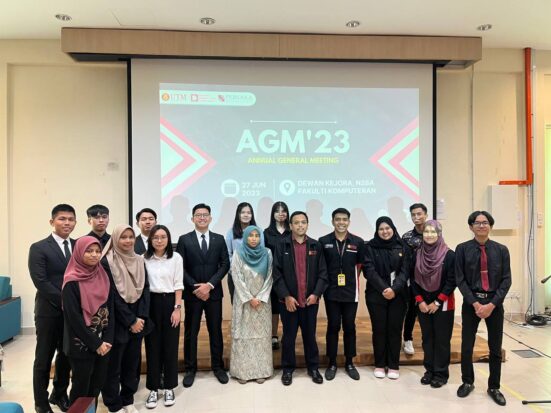 The successful conclusion of the AGM'23 leaves PERSAKA poised for another year of growth, innovation, and positive environmental impact. As the world continues to face the challenges of climate change, PERSAKA remains at the forefront, shaping a greener and more sustainable future for all.