JOHOR BAHRU, 15th March – Roselle (Hibiscus sabdariffa Linn) is a species of flowering plant in the family Malvaceae, native to West Africa. It is also known as the Rosella fruit, Florida cranberry, or red sorrel.
The calyx of the roselle plant is red and fleshy; has a tart, cranberry-like flavour. It is rich in antioxidants, vitamin C, and minerals such as calcium, iron, and magnesium.
Aside from its culinary uses, the roselle plant is also used in traditional medicine for its various health benefits, such as reducing blood pressure and cholesterol levels, improving digestion, and boosting the immune system.
Meanwhile, continuous study for almost a decade has been carried out to discover the antidiabetic effect of roselle fruit with a lot of experimental and formulation optimisation as a supplement in aiding for the diabetic, pre-diabetic patients to undergo healthier lives.
For that purpose, Universiti Teknologi Malaysia (UTM), through a team of experts from Biosciences  and Chemistry Department  from the Faculty of Science with experienced industrial collaborators, formulated Hi-REd Nanoemulsion GluCut.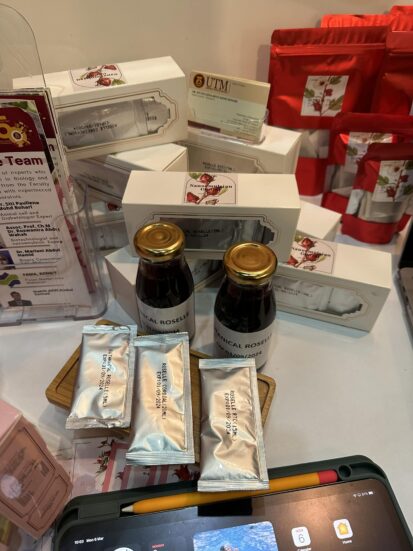 "GluCut is a supplement formulated from 100% of roselle extract. It is formulated to help stabilise glucose levels in the blood by retarding the glucose absorption by the body and help increase the insulin section and sensitivity", said the Project Leader cum UTM's Animal Cell and Diabetologist Expert, Dr Siti Pauliena Mohd Bohari.
"The pure roselle extract containing  the Delphinidin-3-sambubioside as the major compound was formulated using the nanoemulsion technique, producing the finest and smooth texture of emulsion for effortless direct consumption.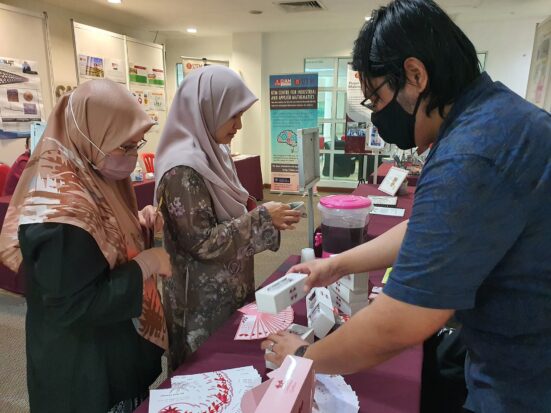 "With nanotechnology formulation, GluCut is packed with millions of lipid nano-sized particles which can be controlled-release as well as target and penetrate into the cells easily to work its functions. In addition, GluCut can be considered to improve insulin secretion than Glibenclamide, an antidiabetic drug. Therefore, this formulation is suitable for Type II Diabetes Mellitus patients," added Dr Siti Pauliena.
Alongside Dr Siti Pauliena, the team also consists of UTM's Biotechnologist and Nanoemulsion Expert, Assoc. Prof. Ch.M Dr Roswanira Abdul Wahab; UTM's Skincare Expert and the Founder and CEO of Biopro Consortium Sdn. Bhd., Dr Mariani Abdul Hamid and an enthusiastic MSc.  student, Nabill Afiff Abdul Samad.
Recently, this innovation received the Gold Medal Award and emerged as the Best of the Best Award recipient, outshining 42 other contestants at the 24th Industrial Art & Technology Exhibition (INATEX 2022).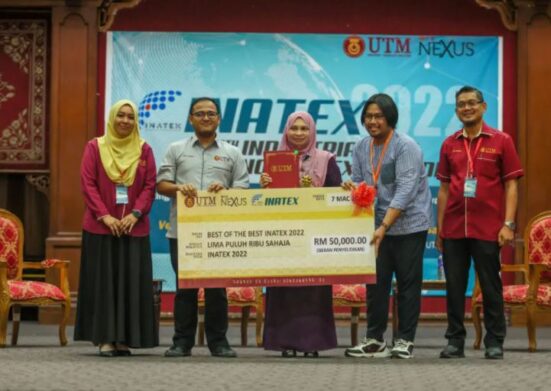 With one patent granted and one copyright registered, Hi-REd Nanoemulsion GluCut is on the right track to be commercialised in the local and global pharmaceutical market soon.