TNB Integrated Learning Solutions (TNB-ILSAS) and Centre of Hydrogen Energy (CHE), Institute of Future Energy (IFE), Universiti Teknologi Malaysia (UTM) have mutually agreed to collaborate for training development on hydrogen technologies.
The discussion was attended by TNB ILSAS representatives including Ts. Dr. Mohd Zaliman Mohd Yusoff, Head of Strategic Digital Innovation; Ms. Nor Ayuhan Abd Majid, Head of Strategic Management; Ir. Wan Aminuddin Baki Abdul Khalid, Training Manager (Simulator Development); and other officers.
IFE UTM was represented by its Director, Assoc. Prof. Ir. Dr. Md Pauzi Abdullah, while CHE UTM was represented by its Director, Prof. Dr. Aishah Abdul Jalil.
Other researchers namely Dr. Tuan Amran Tuan Abdullah, Assoc. Prof. Ir. Ts. Dr. Dalila Mat Said, Prof. Dr. Arshad Ahmad, and Ts. Dr. Mohd Fadhzir Ahmad Kamaroddin were also present.
The proposed of this collaboration is set to provide training on hydrogen technologies and raise awareness for various employee levels in TNB. The training will include a Hydrogen 101 course for non-executive, executive, and top management.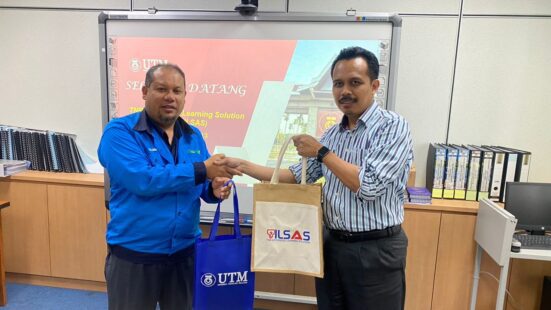 The TNB-ILSAS group visited the hydrogen and fuel cell laboratory, where they had the opportunity to see a lab scale to pre-commercialize electrolyzers, fuel cells, experimental rigs for hydrogen production, scientific equipment, and many other hydrogen-related technologies.
The proposed collaboration aims to bridge the gap between academia and industry and to develop new and innovative hydrogen technologies for the future.
This collaboration is expected to drive the adoption of hydrogen technologies training in Malaysia and will provide a platform for further research and training development.
Prepared by: Ts. Dr. Mohd Fadhzir Ahmad Kamaroddin, Nur Fatimah Azmi & Suhailah Surani