Since 2016, the Electronic and Computer Engineering Department of the Faculty of Electrical Engineering (FKE), Universiti Teknologi Malaysia (UTM), and Seagate International (Johor) Sdn. Bhd. have been engaged in corporate social responsibility (CSR). Robotic Contest, the second event of the programme this year, took place at UTM Makerspace on 15th February 2023.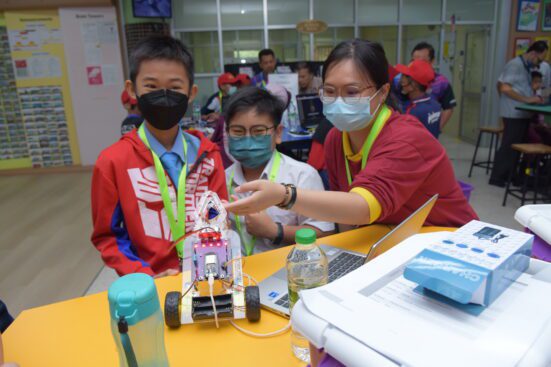 This 1-day event was participated by 30 primary schools from Johor, coming from Segamat, Johor Bahru, Kota Tinggi, Pasir Gudang, and Kulai districts. Each of the groups is represented by two selected students and one selected teacher. 
Participants showing their programmed robot
Participants in this session learned how to construct a basic robot car using TinkerKit and Blynk. Tinkercode block programming is the main emphasis of this module's robot development. After being programmed, participants' robotic devices would be controlled or read by their smartphones. Participants compete in a small robotics tournament at the end of the event. The five best groups received awards and PAJSK recognition.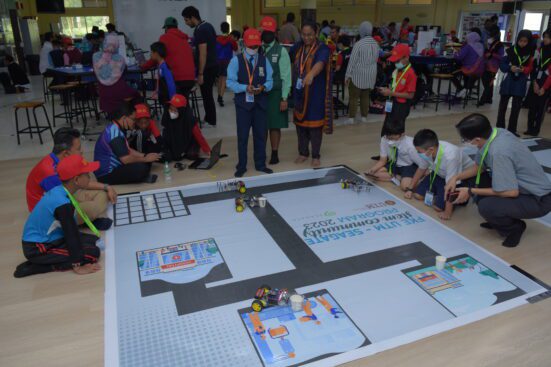 Trying to control their robots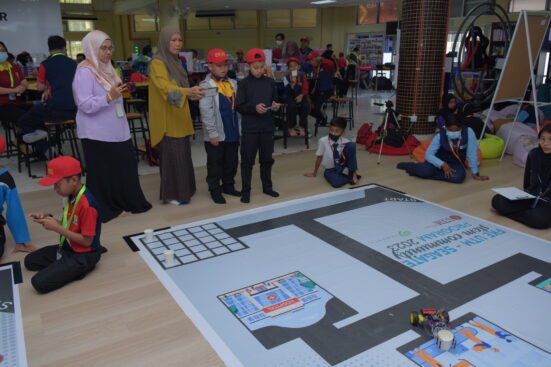 Testing their robot before the competition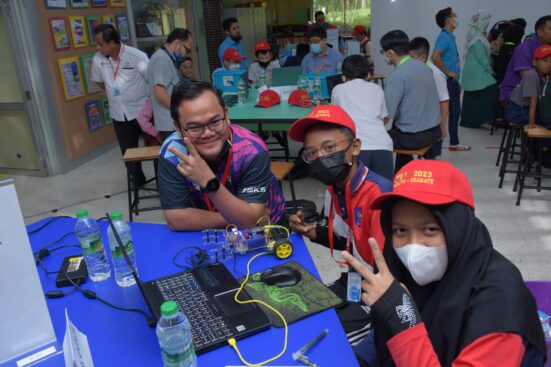 Participants
This article was written by: Dr. Nurul Ashikin Abdul Kadir & Dr Fauzan Khairi Che Harun